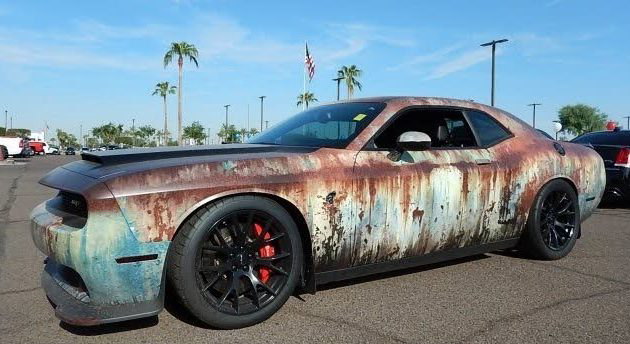 I've seen plenty of rusty Dodge Challengers, but they are usually forty+ years older than this one! This is a 2015 Dodge Challenger SRT Hellcat that has been modified with an amazing rusty patina look. Found here on CarGurus.com with an asking price just shy of $50,000, this car is ready to turn heads. Being sold by Gateway Chevrolet in Avondale, Arizona, the ad doesn't say if the rusty look has been applied with a wrap or by airbrush. A solid guess would be a wrap. A hand-painted task like this would take dozens upon dozens of hours. Here is a modern pickup that has been wrapped with a similar look. Someone even wrapped a new Charger to look like a modern/vintage General Lee.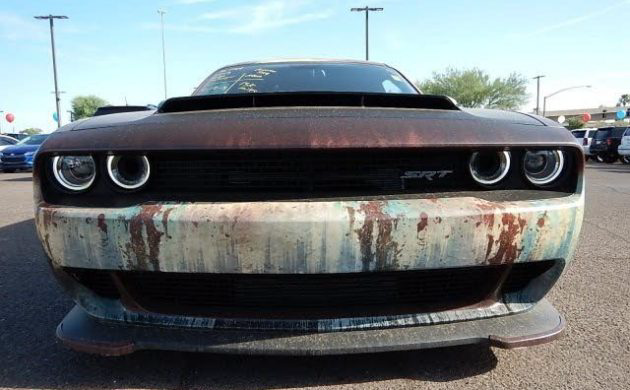 Unfortunately, there is no photo of the engine in this beast. There is no mistaking the mean front end though. The SRT (Street & Racing Technology) badge is the only performance call out but the halo headlights and spoiler help the intimidating look. Rated at 707 horsepower, the 6.2-liter engine is supercharged and backed by a 6-speed manual transmission. With just over 13,000 miles on the odometer, the car is barely starting to break in.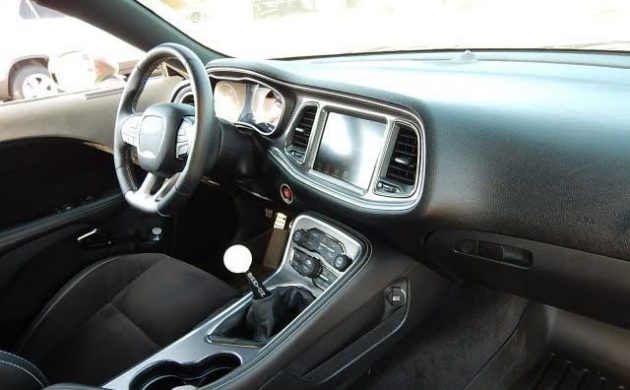 The interior is fairly simple. With so much horsepower, the driver had better pay close attention when the car is moving. You can see the large touch-screen control in the center of the dash along with the large shift knob in the center console.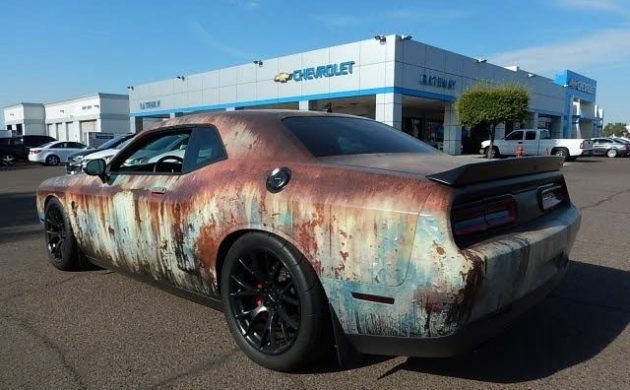 This look certainly isn't for everyone. What are your thoughts on a modern car with a faux patina? Let us know and drop us a comment.