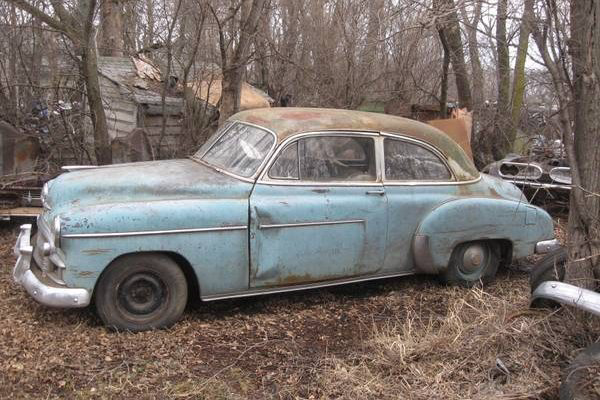 Can't you hear this car saying "save me?"  This 1950 Chevy looks like it hasn't moved in a few decades.  Listed for sale in Aberdeen, South Dakota here on craigslist for only $850.  A challenging project to say the least.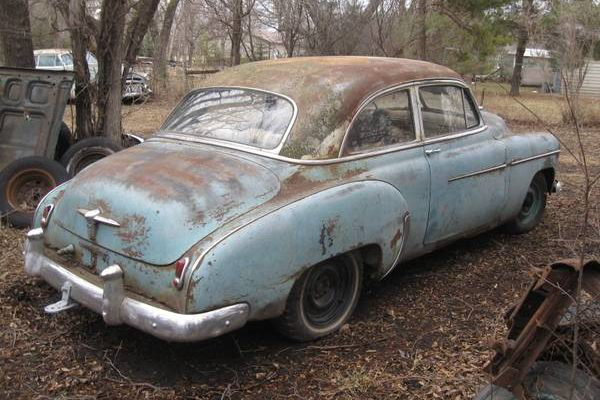 Not a lot of information to go on from the ad, but this car appears to have lived a long time outside.  The dent on the driver's door is unfortunate.  Other than that, she appears to be fairly dent-free.  Notice what appears to be a home-made hitch on the rear bumper.  Some shade tree fabrication there!  I can imagine this car pulling a small camper for a family trip in the mid 50's.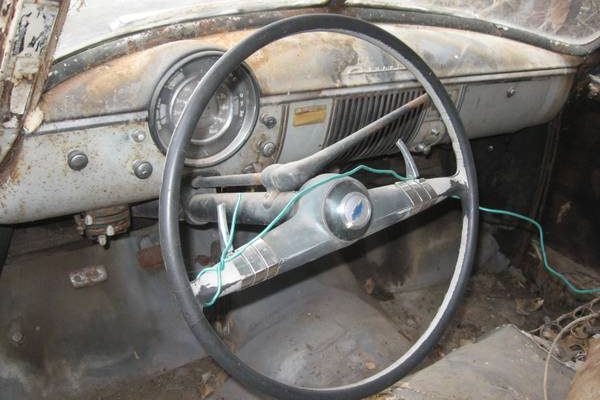 This car definitely needs a full restoration (or at least, entire mechanical, structural and probably electrical work).  The ad states the main positive note is the car rolls.  That's not much of an encouraging note, but at only $850, it is tempting.  Perhaps dropping the body over a custom chassis with LS or crate power would be an "easier" option than a full restoration?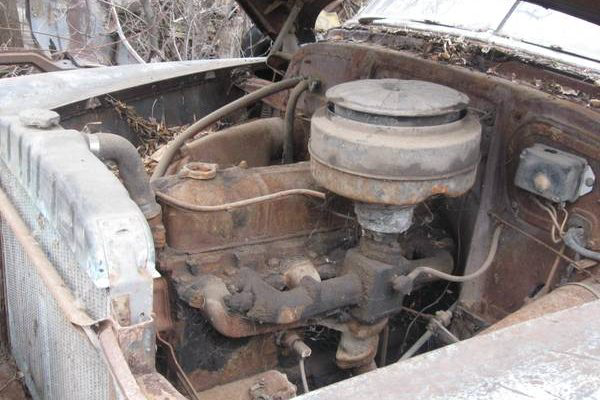 Would you be brave enough to tackle a project this big?  It's sad to say, but parting out the grill, sheet metal, trim and good interior bits would more than make a tidy profit for the purchaser of this one.  It deserves to be saved and I hope someone is willing to take it on.