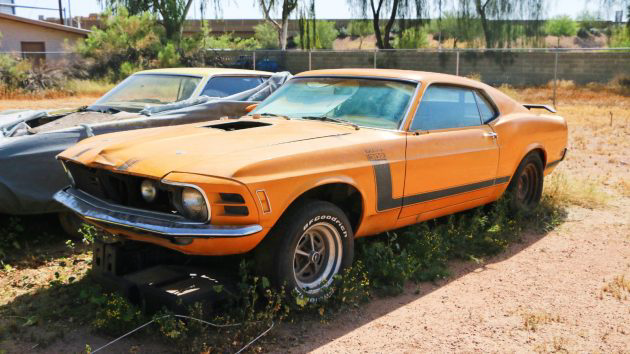 Reader Shayne J is quite the avid car hunter and has come across some pretty incredible finds in the Phoenix area. He sent over just a few of his more interest discovers, including the 1970 Mustang Boss 302 you see above, an extremely rare Cross Boss intake and several other awesome finds. From Shayne – I'm a 22 year old car spotter in the Phoenix, Arizona area. Have been buying, collecting, selling and trading since I was in 7th grade (when I bought my first car). I figured I'd share some of the cool finds that I have encounter throughout the years, some of which I have actually been able to obtain and some that still sit where I spotted them.
1970 boss 302 original paint, motor, trans and deluxe interior. Shaker car. Came with a rare piece of Ford Racing history. Obtained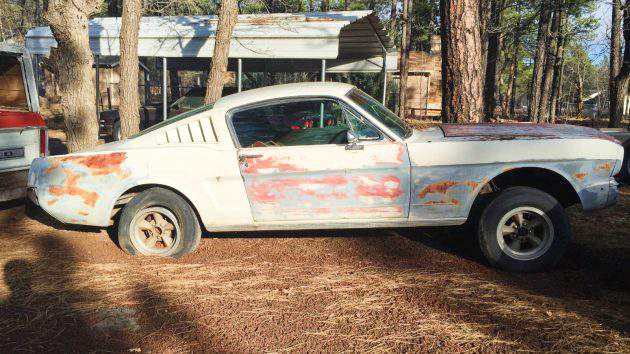 1965 K code 4 Speed fastback. Obtained.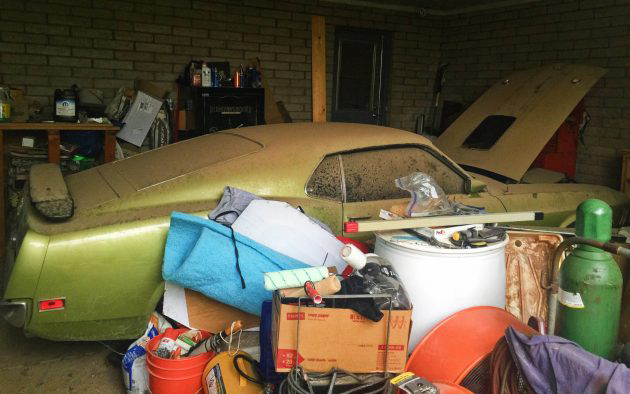 1970 Cobra Jet 4 speed Mach 1. Still sits.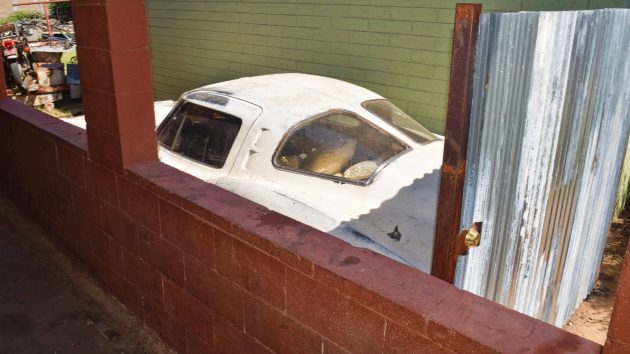 1963 split window 4 speed corvette. Still sits.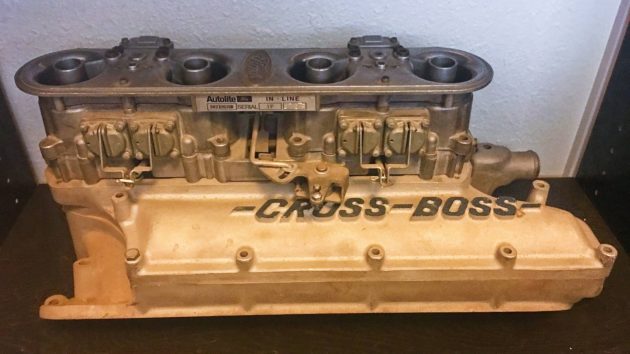 Super rare intake. All just sitting in a garage. The guy bought it a long time ago and never installed it on the Boss (he owned the car since 1973). It's an awesome piece of history but I have the factory intake and carb on my Boss 302 motor now. So it'll probably sit for a while!
I've only ever seen one other Cross-Boss intake system (at Miller Motorsports Park in Utah), so I thought I'd take a moment to share a little info about these setups. They were developed for Trans AM racing and were specifically built for the Boss 302. While the Cross-Boss manifold is an impressive piece of engineering, its the Autolite Carb that really stand out. It might look like 4 carbs, but it's actually an inline 4 barrel design that can move 1,400 CFM of air. Seeing as these were specifically intended for Trans AM racing, there really weren't many sold.
I want to thank Shayne for sharing his finds with us! He's come across some pretty amazing stuff. If you have any amazing roadside sights or incredible barn finds, we would love to hear about them! Be sure to send them over to us at mail@barnfinds.com.