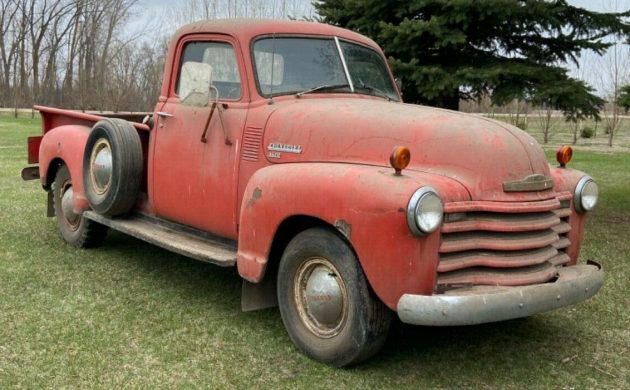 A lot of old farm trucks seem to be coming out of the upper Midwest lately and this 1949 is no exception. It can be found for sale in Murdock, Minnesota here on eBay with a current bid of $4,750. The seller says it is "fresh out of the shed" but there is no information regarding how long it was stored. The ad does indicate there are some service records from the 1980s, so perhaps it has been parked for the better part of 30 years. Have a look at this awesome truck and see if it would make a good project.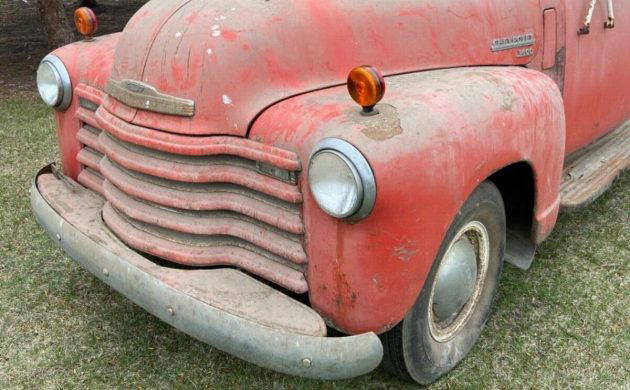 The 1947 to 53 Chevrolet pickup front ends are some of the best looking classic trucks ever. Their horizontal grille bars along with the swooping hood and fenders are a great combination! This one has a painted steel grille, but it could always be stripped and chromed if the new owner wants something shiny up front. Also, there are a ton of aftermarket parts available for these trucks.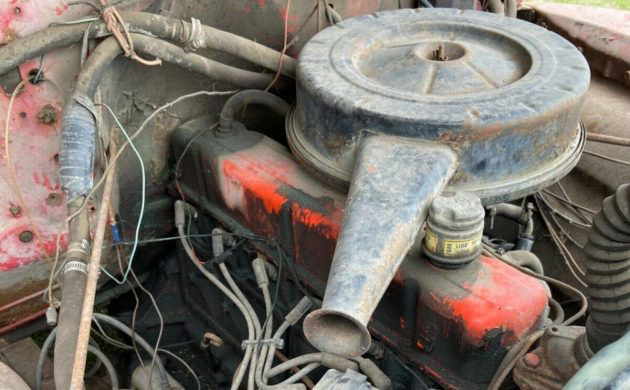 The ad says the engine is a straight-six from the 1960s that is bolted to the original 4-speed transmission. The engine is free and turns by hand, which is a great sign. The seller also says it ran just a few years ago, so hopefully, it won't take too much to get it going again.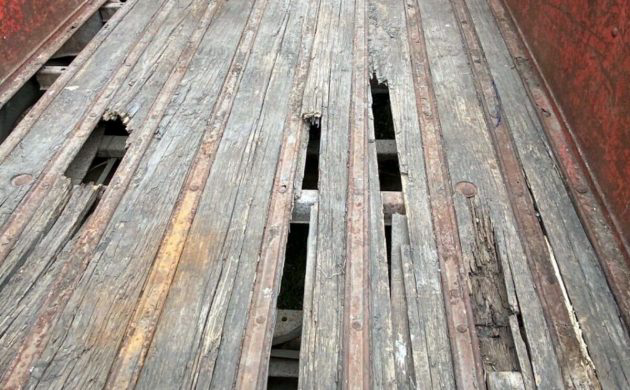 Obviously, the wood in the bed will need to be replaced. However, the metal strips look like they may be able to be reused. Again, there are a ton of aftermarket wood bed kits available.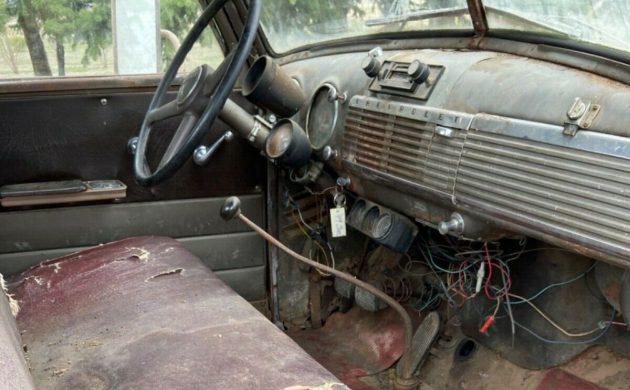 The interior has seen some aftermarket additions including a bunch of gauges. I'm guessing the big one in the middle is a tach with oil pressure, temperature, and probably voltage? By the view under the dash, it looks like the owner will need to clean up some wiring too. Overall, though, this truck doesn't look bad at all. What do you think of this one?