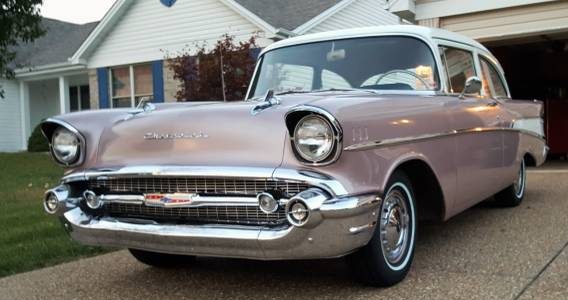 Here's a Tri-Five (the automotive holy trinity for many) in great original condition. It hasn't been licensed since 1992. This Chevy is listed on craigslist in O'Fallon, Missouri for (stupid money, of course) $29,900. It is said to be original and unrestored, although the seller has done the mechanical work necessary to get it running and driving great. This includes new tires as well as fuel system and brake work. The seller is very honest in his description and says the pictures make the paint look better than it really is and that a couple of body mounts need attention. He also points out the rust repairs that were done on the quarter panels.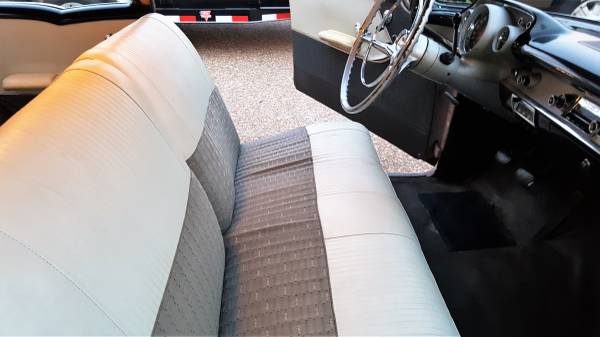 The interior looks decent and original. The steering wheel appears well worn and the brake pedal is worn through on the edge so it looks to be original.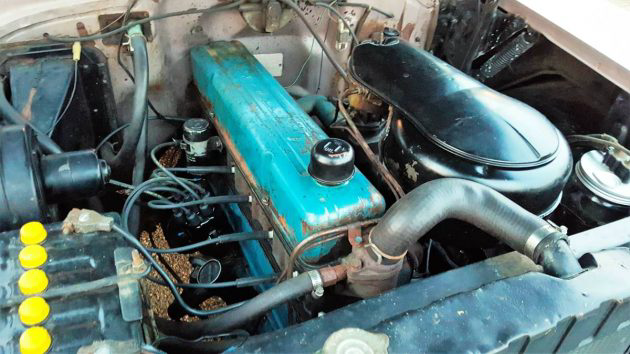 Here's the Stove Bolt 6, complete and original. Anyone willing to pay the price for this will likely be planting a modern engine, no doubt a big V8 with excessive horsepower.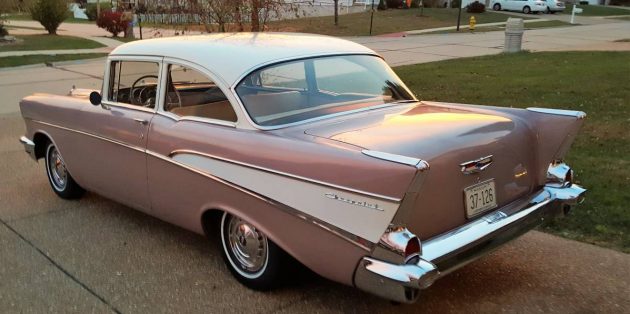 This might make a really nice driver, but anyone willing to pay the price is likely looking at doing a lot of work to it. Sadly, this wonderful survivor will probably not be surviving much longer. That is if it ends up in the hands of a member of the "stuff in an LS3" crowd. After a year or two in the shop, it will be sporting an overly shiny paint job, big wheels and big horsepower. And then it will be just another over restored Tri-Five. Hopefully, it instead, ends up being preserved as a six-cylinder car with its original interior and paint left alone.