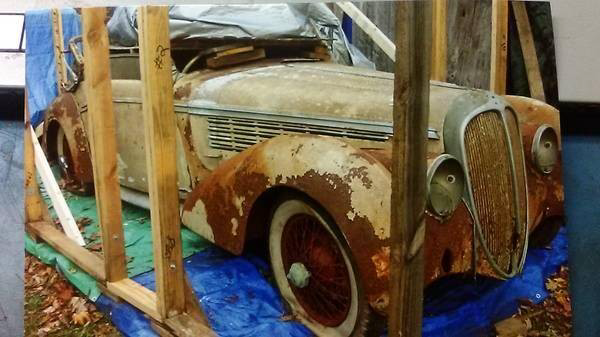 The words "craigslist" and "Delahaye" rarely go together, but that's exactly what we have somewhere in Orlando, Florida, where an exceedingly rare 135M Cabriolet has turned up for sale in what looks like the remains of a shipping crate. Delahayes were created explicitly for the wealthiest and most powerful members of society when new, so production numbers are generally low across the board. Today, they are largely reserved for the likes of Pebble Beach and Amelia Island, which is likely where this one will head once restored. Find it here on craigslist with a listed price of $169,900 cash only or best offer; thanks to Barn Finds reader Ikey H. for the find.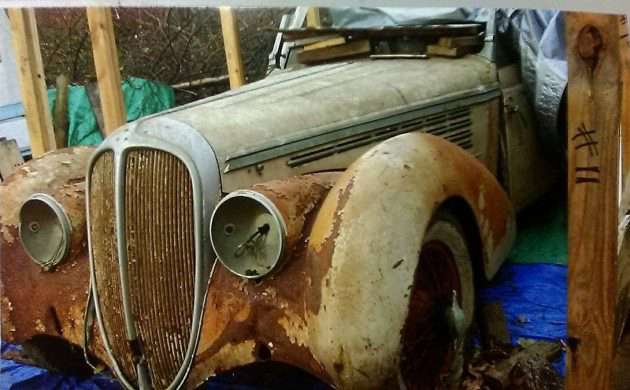 The 135M models are desirable not only for their limited production but also because the "M" designated a larger standard engine, with the option of ordering it with one, two, or three carburetors. Delahaye was all about a customer's specific wishes, whether the client was interested in performance enhancements or adding additional luxury features. The one other recent listing I can find for a 135M model notes that the original owner chose a specification that featured an even more luxurious interior and custom bodywork. The seller doesn't mention if this 135M was built to "Grand Luxe" specifications as the example sold by RM last September was. He does mention that it is one of two 1939 Letourneur et Marchand bodied 135M Cabriolets and the only known surviving example.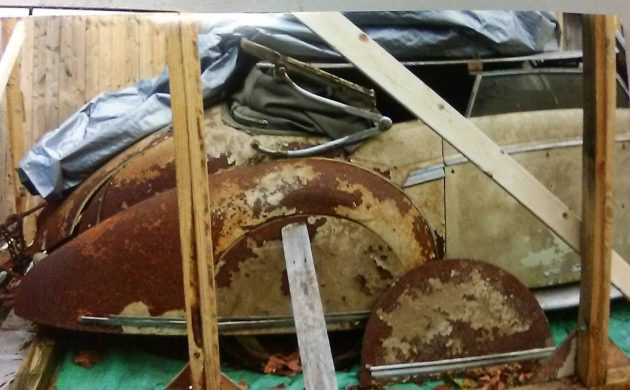 I've seen pictures both with and without wheel skirts, and the skirts – combined with the exaggerated fenders – add another level of style that could only come from the art deco era. The bodywork on this example is tired but by no means rotten. While it's impossible to say from here just how deep that surface rust penetrates, cars of this scale in far worse condition than this have been lovingly restored. Plus, the seller has already done some legwork to confirm additional specifications that include the optional Cotal 4 speed transmission and Rudge center-lock wire wheels. The engine has been confirmed as numbers matching by Jean-Paul Tissot, Delahaye expert and president/archivist of the Delahaye Club.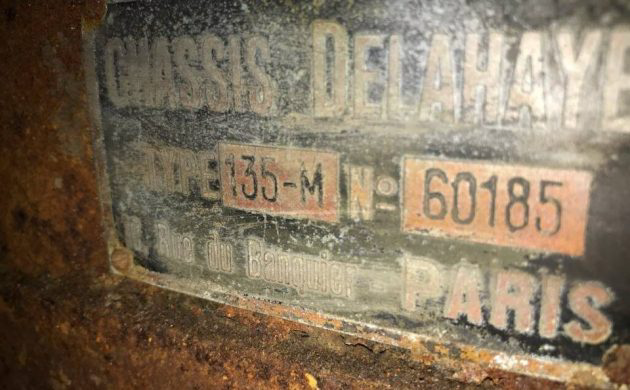 Those additional options tell me the first owner was clearly more interested in having a high-performance luxury car than a luxurious performance car. Whatever the history, the Delahaye has been sitting since 1962, and I'd love to know more about the storage arrangements. Was it in a cardboard crate that someone stripped the plywood off of to reveal what was inside? Hard to say. Florida can either be kind to classics or incredibly harsh, depending on how damp the environment is, so anyone with the kind of scratch to buy and restore a car like this will certainly be exploring underneath to see what sort of condition the floors are in – but I doubt soft floors will stop them from purchasing it. When's the last time you saw a Delahaye?