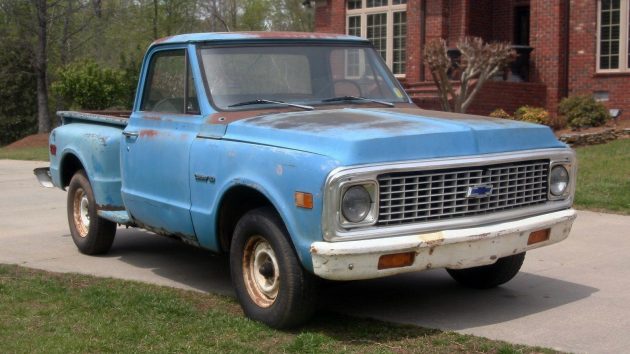 The seller refers to this as a "true barn find and has been stored indoors since 2003". This is a 1972 Chevrolet C-10 Stepside pickup and it's listed here on eBay in Trinity, North Carolina. The bid is under $2,500, but the reserve isn't met. There are still over two days left on the auction.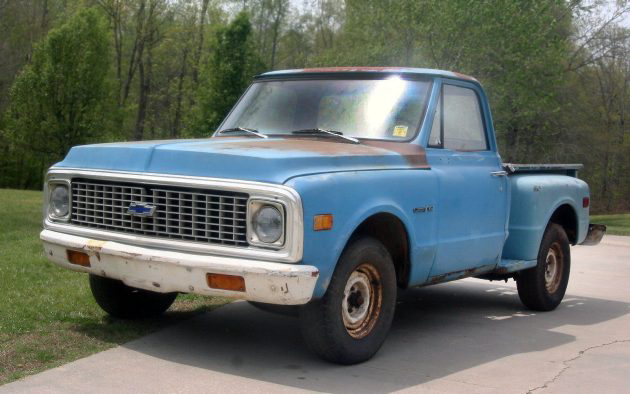 This is the last year of the second-generation Chevy pickups before they were redesigned. This could be a nice project if a person had access to a welder and a little experience in bodywork. There will be some rust to deal with – cab corners, rockers, and some of the floors will need work. Hagerty's #4 fair-condition value is $4,200 and their #3 good condition value is $7,800, so if the next owner does the work him/herself, this could be a nice project without being too upside down on the value.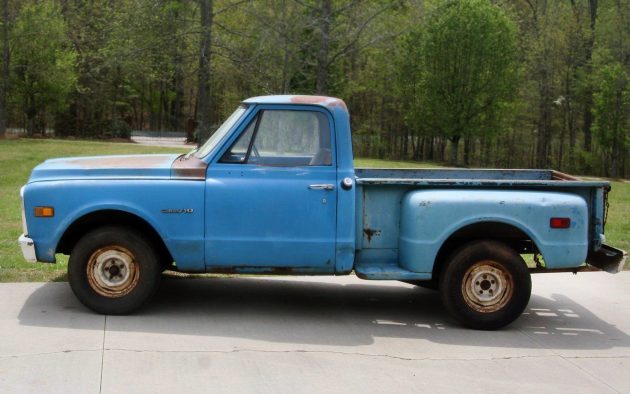 This is a Custom, the lowest trim level, basically a work truck. A Stepside pickup isn't as useful as a full-size pickup, but hey, sometimes you just have to balance being useful with being cool! The bed is pretty rotted out, but there are kits to fix that, and the next owner will most likely totally restore this truck rather than just use it as it looks here.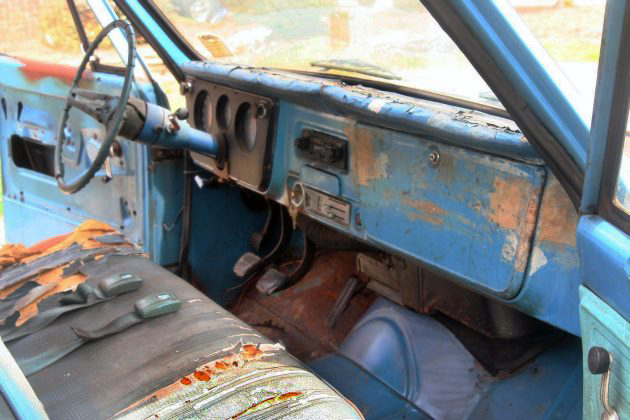 You can see the driver's side floor isn't looking too hot. Actually, the entire interior needs to be stripped and restored. Or, I guess it doesn't "need" to be restored if a person really were just looking for a truck to use as a truck. The passenger side floor doesn't look a heck of a lot better; expect to find a lot of rust on this one once you start tearing into it.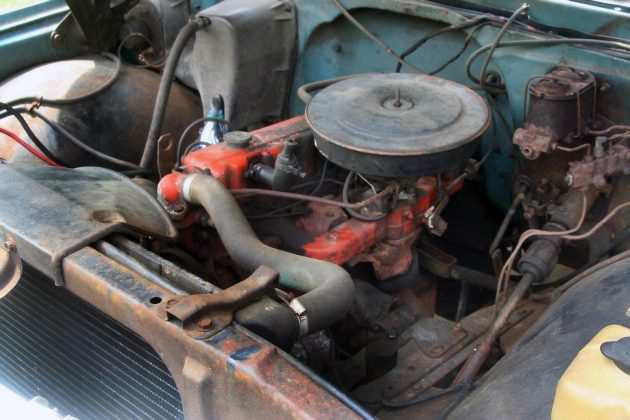 This isn't the V8 that most folks were hoping for, me included. But, a straight-six isn't a bad choice for a truck just to drive around town in and park in front of the coffee shop. You have to admit, that's probably a real possibility for a truck like this: a skinny-jeans-wearing hipster buys this truck, gets everything working fine, and then drives it around town as a retro status symbol of ruggedness. How would you restore this C-10 Stepside? Resto-mod with a modern drive train and candy-apple paint, rat rod with patina-a-plenty, clear-coated, of course, or a nut-and-bolt, back-to-original-specs restoration?