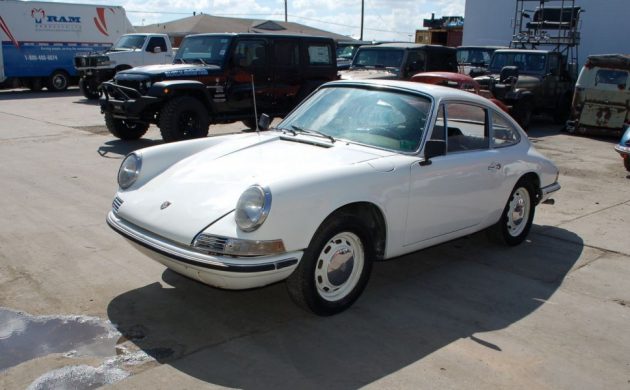 Once upon a time, early Porsche 911s and (especially) 912s were somewhat accessible classics—never cheap to actually own, mind you, but not outrageously expensive to buy. In some ways, this charmingly original 1966 912 reminds me of those days; it's on offer here on eBay out of Wylie, Texas, for a not-unreasonable $23,500 buy-it-now. Certainly at that price its originality alone makes it a bargain. But is that price low enough that you could leave it and enjoy it as-is? Or would it merely be the opening salvo in an expensive restoration?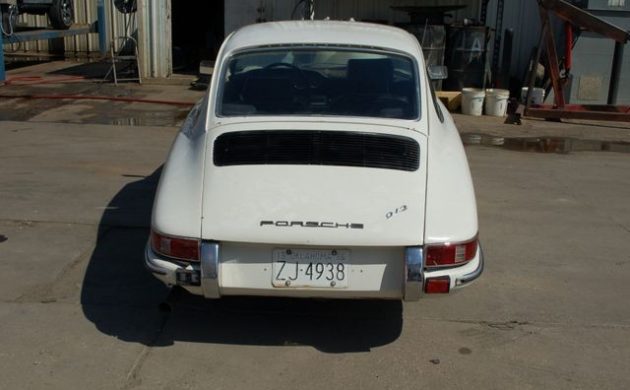 I'll say it again: $23,500 is a great price for an early, SWB 912, and there's a ton to like in this car's originality. The Kardex confirms that all numbers are correct, as is the white over black color scheme. Parked since 2002, an external fuel source and a new battery were all it took to persuade the flat four to fire right up, although plenty of going-over would be required before the car could be driven, and the selling dealer notes that the accelerator cable needs to be replaced.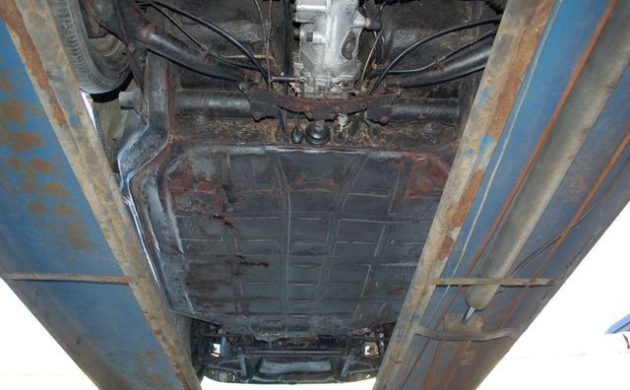 Rusty floors are this otherwise solid and complete car's big bugaboo, and if I were the buyer I would definitely address them right away. That leads me to the big dilemma about this car at this price. I'll admit, I'm cheap and I've never paid as much for a classic as this asking price, but as wonderful as this car's originality is, for my $23,500 I'd feel obligated to make it all much nicer—which is to say, it would end up being significantly costlier.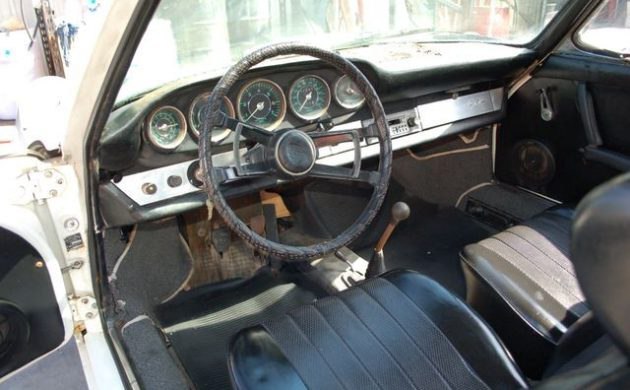 To me, the fun of buying a neat, all-original but very imperfect car like this would be in driving it and preserving it more or less as-is—but I'd be a lot happier doing that at a much lower entry price. Otherwise, new floors would be just the beginning. I'd want to fix the torn dash pad, re-stuff the seats, install new carpet—and then I'd probably have to repaint to get rid of the minor rust here and there, and the engine runs okay but could probably stand to be overhauled, and before you know it the car's completely stripped down and I'm tens of thousands more dollars into it and in the end I have just another overrestored, overpriced Porsche that now I'm afraid to drive.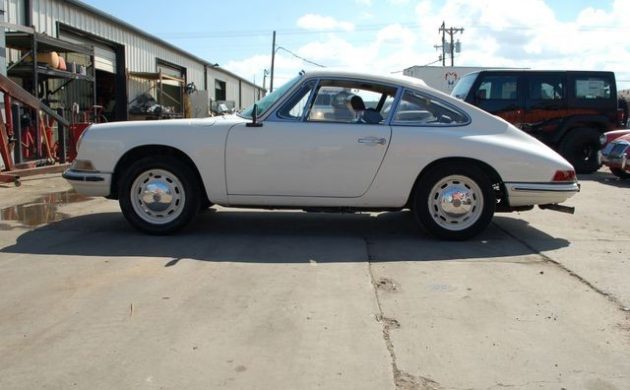 But maybe my preference for lower starting prices just means I'm not cut out for vintage Porsche ownership, which is probably just as well. I hope very much that the next owner of this 912 can see its asking price for the bargain it is, fix only what truly needs fixing, and drive and enjoy it just as it sits, because of its originality, however scruffy in places, is what makes it special. But that's just my opinion; could you love this Porsche as-is, and at this price, or is the purchase price just the beginning of something much bigger?