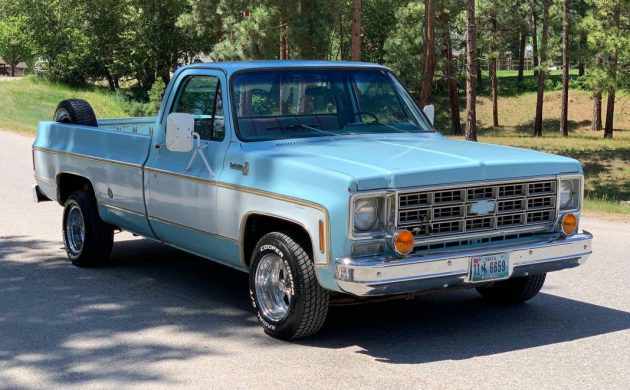 Although it's described as being a barn find, this 1977 Chevrolet C10 Scottsdale must have been laid up in one of the tidiest lean-tos ever seen. Sporting gorgeous two-tone paint, it offers the preferred short box bed along with four wheel drive and under 30,000 original miles. The seller has swapped on some aftermarket wheels that I don't absolutely hate, but rest assured, the original rollers are included. Find it here on craigslist for $12,000 and thanks to Barn Finds reader Ikey H. for the find.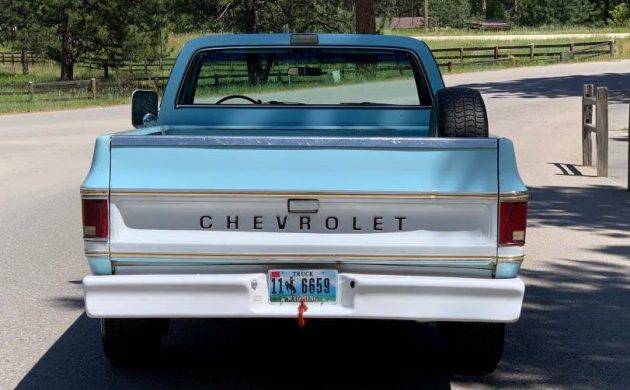 The C10 is listed on the Missoula, Montana craigslist page but wears Wyoming plates. Regardless of its exact locations, both regions are known for being high and dry, which helps explain the body's clean condition. The seller does reveal some surface rust popping up behind the right rear wheel, but it hasn't gone past that point yet – so it should be a straightforward fix. The lettering on the tailgate still looks fresh, and aside from the bumper possibly being tweaked, all looks good outside.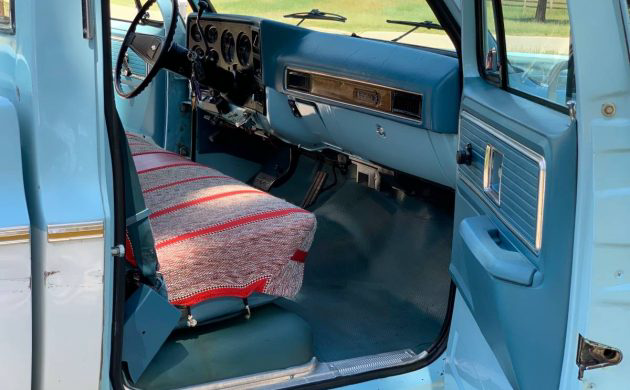 The interior presents like the low mileage example it is, although the blanket over the bench seat has typically hidden disappointments in other vehicles we've featured. I'd be shocked if the upholstery is already cooked on such a low mileage truck, but stranger things have happened. The rubber floor covering is in excellent condition, and the same goes for the door panels and wood trim on the dash. Air conditioning and cruise control are said to work well, as do the delay wipers.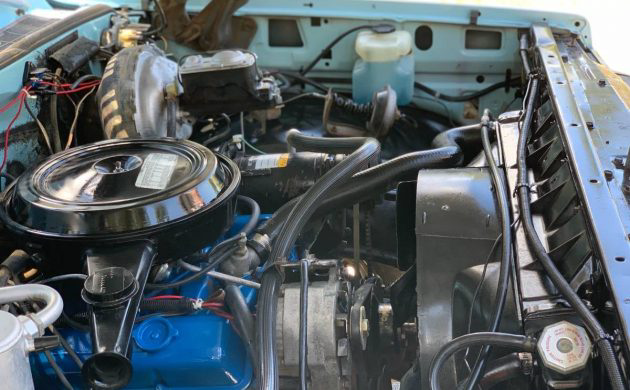 The long-lived 350 will provide years of dutiful service for the next owner, and I'd say that truly for any truck with this engine and less than 50,000 miles. With well under that, there's little doubt this C10 has thousands of miles left in its drivetrain. The seller claims it drives like a new truck with no rattles and no issues, and there's certainly nothing in the photos to challenge that notion. The seller is including a four-wheel drive short box parts truck in the sale, making this a potentially even sweeter deal for the DIYer in your life. Drive and enjoy!
Have something to sell? List it here on Barn Finds!