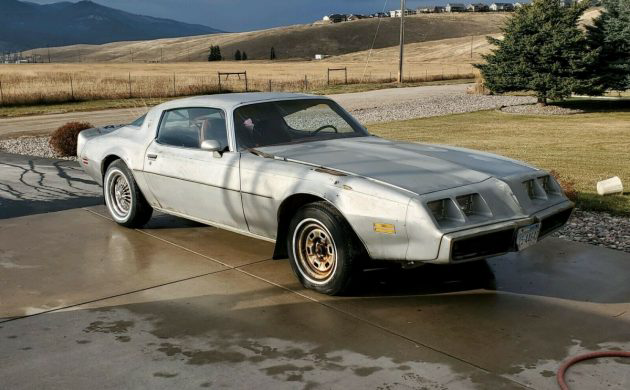 Located in Missoula, Montana, this 1979 Pontiac Firebird Esprit is for sale here on eBay with less than 2 days remaining in the auction. Th Code 15 Platinum paint is still clinging to the car even though it has been off the road since 1999. The auction has six bids and a current price of $2,250.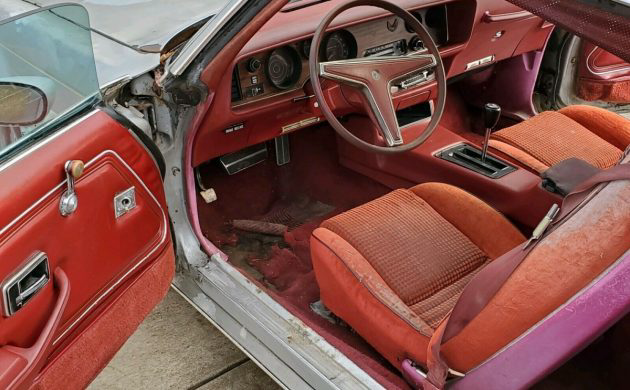 The red deluxe interior has also seen its better days. The transmission went bad and the owner removed it and never got around to putting a new one in it. The car does not appear to be heavily optioned other than coming with the cloth deluxe interior and automatic transmission from the factory.
The odometer supposedly reads 120,000 miles but it probably reads 20,000 and has been around the block once or twice. The Esprit was one step above the base Firebird and this one was equipped with a 2 barrel 301 cubic inch V8 engine which would have delivered 135 horsepower when new.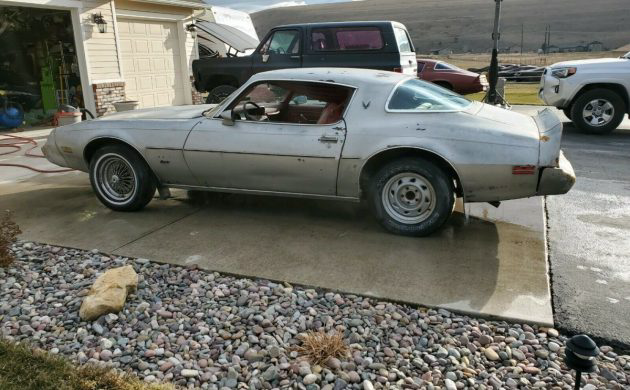 Two the wheels match with wire wheels and this car is going to need a lot of work to get it safely back on the road. I had a 1979 Trans Am in high school and love the front end of these cars but my wife hates it. She likes the 1970-1973 front end. Are you brave enough to tackle this restoration? What would you do with this car?
Have something to sell? List it here on Barn Finds!