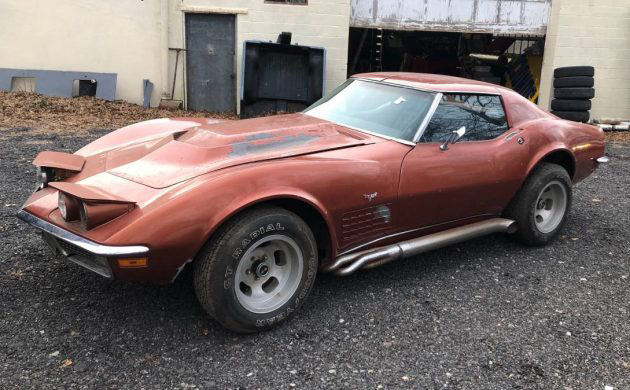 Personally, I can't imagine having a car like this 1968 Corvette and leaving it sitting in a shed for the best part of 35 years, but that's what has happened to this car. The owner has decided to part with it, so if you would like to park this in your shed instead, it is located in Armonk, New York, and is listed for sale here on Craigslist.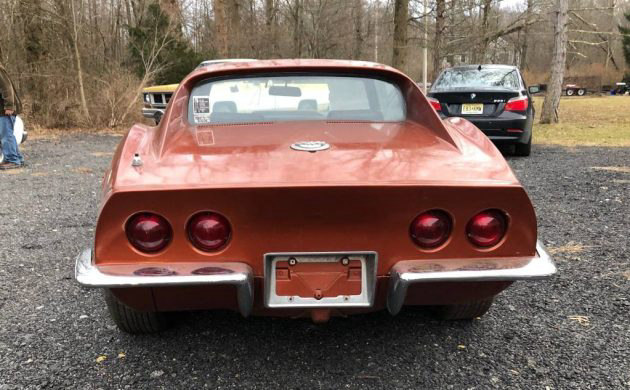 We're a bit short on photos for this one (we only get three), but what we do know is that it is a 1968 model that has been fitted with the front clip off a 1970-1972 model. We also know that it originally started life finished in Safari Yellow with a black interior before it underwent a repaint at some point into its current copper bronze color. We don't know a lot about the interior, except that the car is fitted with power windows. The owner says that there is no rust or rot in the frame or floors, just a coating of surface corrosion.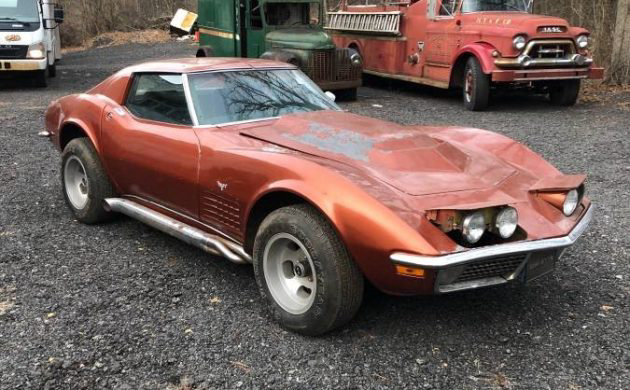 Under the hood are a 327ci V8 and a 4-speed manual transmission. There is no power steering or power brakes, but the car is fitted with headers and side pipes. The car currently doesn't run, but the engine does turn freely. The owner says that he can see no reason why the car wouldn't run. However, given the fact that the Corvette has been sitting since 1985, I'd probably want to give the whole thing a pretty thorough check before I tried to kick it into life.
The owner says that this is a Corvette that will need complete restoration, and given how long it has been sitting, that's probably a pretty fair assumption. The paint is pretty crusty and horrible, so a repaint will definitely be in order. Personally, I can see someone buying this and undertaking a frame off restoration. However, if someone is going to buy it, they will probably need to move reasonably quickly. The owner has set the price at $9,000 OBO but makes it clear that the price will go up if he needs or wants to perform any work on the car.