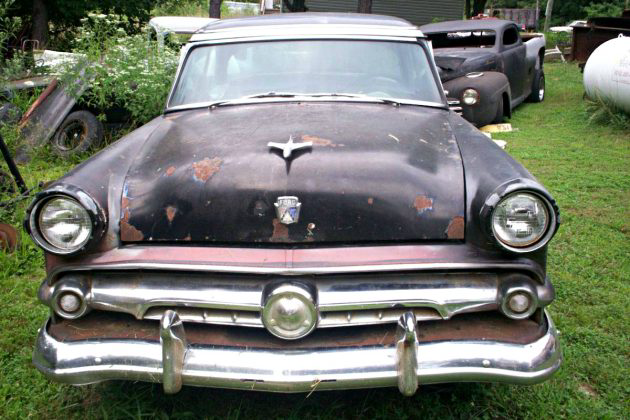 With innovations in styling and drive-train in the 1950's, Ford offered a very neat option that was certainly a step outside of the box. The Crestline "Skyliner" has a tinted acrylic window mounted into the roof of the car, so no matter the weather, or time of day, the sky was always within view. This particular Skyliner looks to be a reasonable condition project that was recently running but now needs some attention. This early "moonroof" Ford is offered for $3,900. Check it out here on craigslist out of St. Louis, Missouri.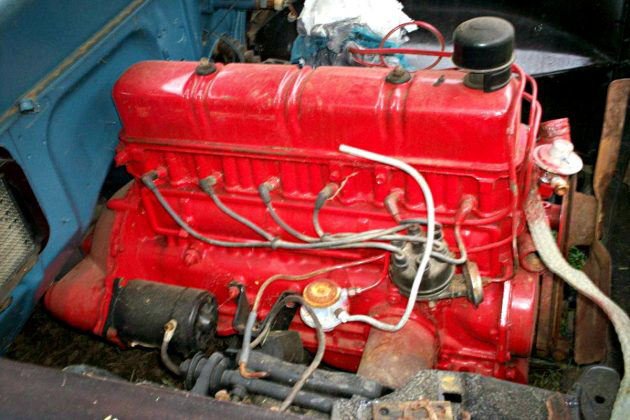 Bright red, the 223 cubic inch inline 6 has clearly been repainted, and is mated to a manual transmission. The engine was recently running, but now for whatever reason is non-op. The carb is bagged and taped off, and there are a few coolant lines missing as well. As you can see, the engine bay is blue, and the factory color of this Skyliner is white and blue.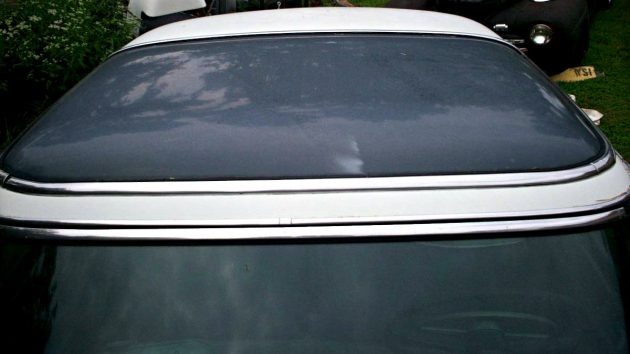 The acrylic roof panel was a forward thinking type of idea that must have seemed like one of the coolest features ever in 1954. Although if you are light skinned, or like to avoid the sun, this Ford may not be for you.  Thankfully the acrylic panel is in great shape, and there is no rust around the roof either. You can faintly see the steering wheel through the windshield, but unfortunately that is the most detailed picture there is of the interior. Your guess is as good as mine as to the interior condition, and level of completeness.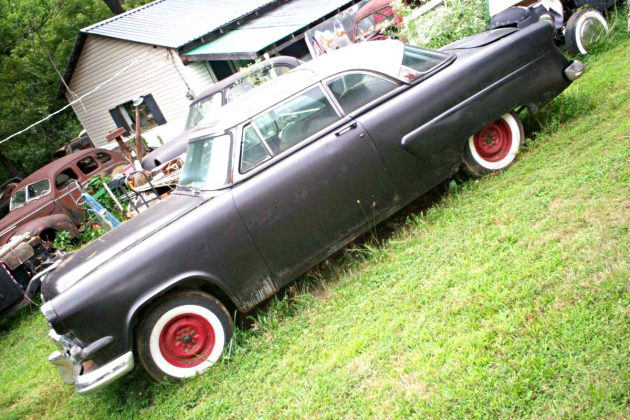 Beyond the flat black paint and the red wheels, is a relatively straight Ford, minus a dent in the passenger side quarter. The seller is including a replacement quarter with the car.  There is some rust present, but there does not appear to be much in the way of rot. The lower portion of the rear quarters will need some work, and possibly some rocker repair as well.  There is body trim missing, but overall this Skyliner would be a cool and unique project to revive and  take to varying car events. With a view like a convertible, but without the worry of an aging top, would you take on this unique Ford?