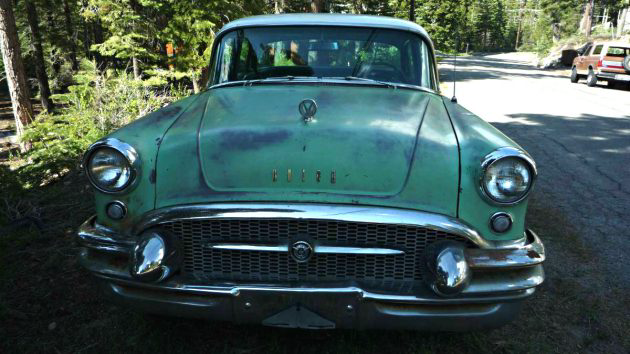 Arguably one of the best looking cars to have emerged from the 1950's, the Buick Century is a stylish and sleek machine with Nailhead power. Looking like a survivor, this Buick shows signs of age, but is a very nice looking driver. Needing little other than to be enjoyed, this Century is offered for $4,500! Take a look at it here on craigslist out of Los Angeles, California.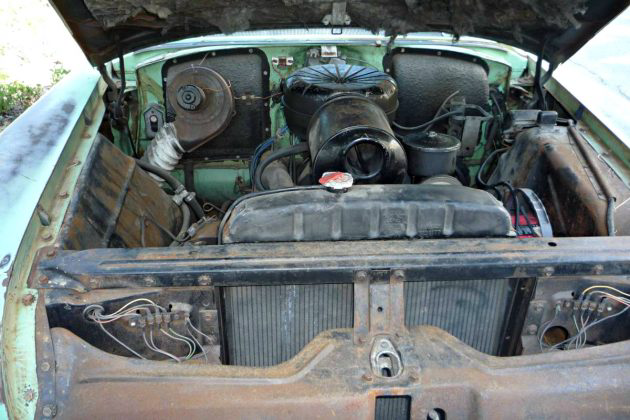 Appearing perfectly original and untouched minus the radiator cap and the battery, the engine bay of this Buick is clean with only minor signs of surface rust and patina. The 322 Nailhead is reported as being a good runner with the only needs for this classic being a new battery, and a new muffler. The automatic transmission has been rebuilt and new tires, brakes, and shocks have been fitted as well. It sounds as if smooth cruising is in the new owners near future.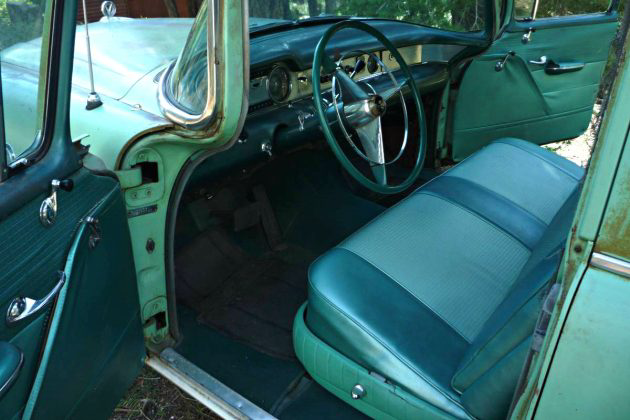 Showing absolutely mint inside, the seats have been recovered with "authentic" covers. Despite the fresh covers, the rest of the interior is quite nice, and shows only minimal signs of aging. The steering wheel and dash are like a dream, having no cracks or heavy wear. The door panels are very nice considering their age, but do have some minor concerns. Lovely in color and condition, the carpet is in awesome! Really all you need is some good tunes, and a few of your best friends along for the ride!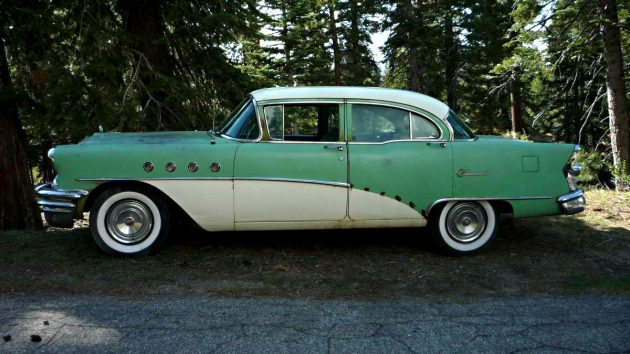 With minimal wear to the paint this old Buick has aged nicely in its lifetime. The paint is worn on the hood, and on the rear driver door. There is a primer area on the passenger rear fin, where the paint may have worn to bare metal, and the owner used primer to inhibit the development of rust. Speaking of, there is almost no visible rust on this car other than some minor surface rust areas along the window frames of the doors, and in the door jambs themselves. Also there are a few missing trim pieces, but otherwise this a great looking driver that could easily be enjoyed as is for quite a while. Is this ready to drive Buick Century worth $4,500 to you?