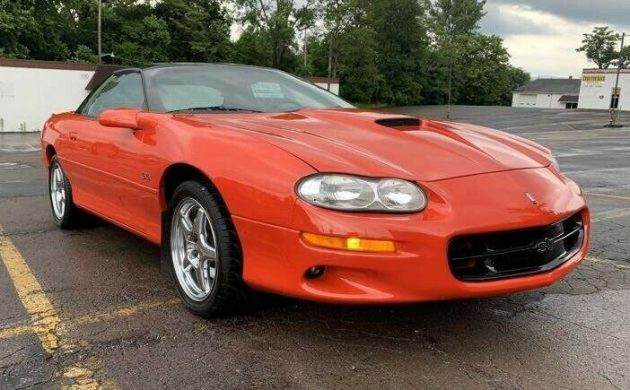 Generally first and second-gen Camaros get all of the attention at Barn Finds. And that makes sense as the first-gen are very collectible and the second-gen are so numerous. And of course, their age plays a part too. Fourth-gen Camaros (1993-2002) get a bit of short-shrift when it comes to discovery and review. So let's change that up by taking a close look at this 2001 SS example that is replete with SLP modifications. It is located in Scranton, Pennsylvania, and is available here on eBay for a current bid of $13,001, fourteen bids tendered so far.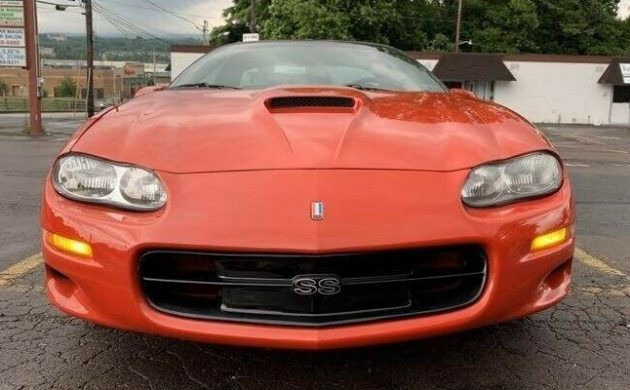 There was a performance trough from the early '70s to the mid-'90s that affected every automobile with an internal combustion engine. Some manufacturers managed this U-shaped race to the bottom with more aplomb than others but the rut was palpable. In the '90s, performance returned and has continued on an ascendency for twenty-five years and is still climbing, even to ridiculous heights. The 2001 Camaro, the second to the last year before an induced siesta removed it from production until 2009, came equipped pretty well from Chevrolet's St. Therese assembly plant. The Z28 featured a 310 net HP 5.7-liter engine, an impressive number for the turn of the century.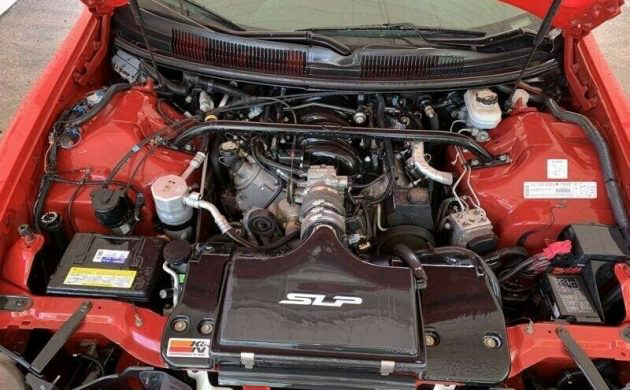 Then, along comes "Street Legal Performance" of SLP as it is known, an aftermarket enhancer for late model performance cars from Chevrolet, Pontiac, Ford, GMC, and Dodge. The seller of this SS states that it has  RPO Y2Y which is the code for a send-off to SLP but there is no image of the options list decal but the window sticker references the SS equipment which is guts of the SLP performance upgrade. Under the hood is what appears to be an SLP branded airbox feeding the SS's 325 net HP, 5.7 liter V8 and that's the lead-in to all the underhood and under-car goodness which includes, forced air induction, a low restriction exhaust system, an enhanced suspension, wider tires and wheels, and much more. In spite of all of this, the seller makes no disclosure regarding this Camaro's road manners but with only 27K miles on its odometer, this Chevy should still be a very potent performer. The transmission is listed as a manual, actuated by a short-throw Hurst shifter (also part of the SLP package), so it, like the Z28, is a six-speed unit.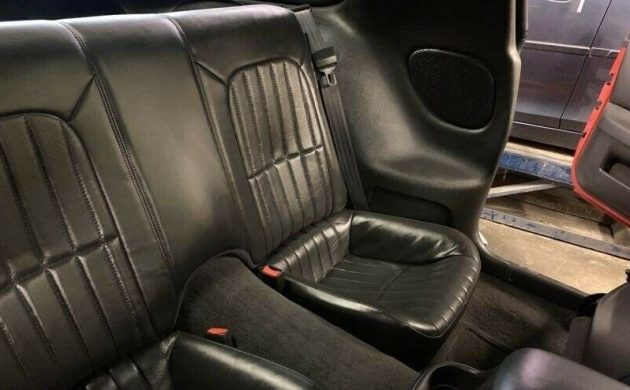 The interior of this SS is perfect. I chose the image of the backseat because it best represents the overall condition of this Camaro; the front seat images are limited and narrow. The black vinyl upholstery and matching black carpet are in excellent condition and appear as you would expect the interior of a 26K mile car to look. Same with the door cards, they are in excellent condition. No doubt, the back seat of this SS, and all gen-four Camaros for that matter are real tiger pits, the seats and legroom are suitable for children or very small adults at best.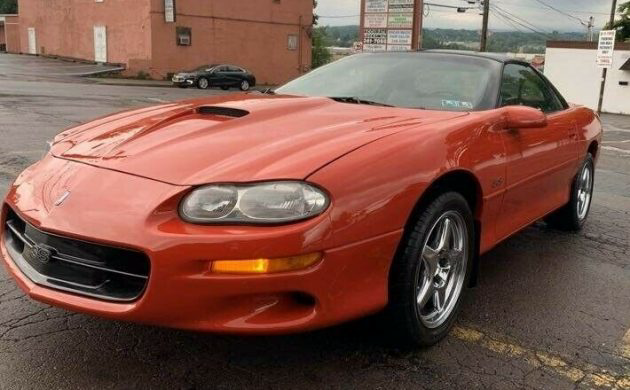 The exterior of this Chevy indicates that it has been properly stored and well maintained. The Sunset Orange Metallic finish still has great depth and a nice shine. There are absolutely no signs of crash damage, scrapes, dings, creases, or misaligned body panels – the exterior needs nothing. Of note is the Forced Air Induction hood referenced earlier, it's part of the SS package and is an encouraging enhancement to a very early 21st-century muscle car, a true sign that performance was back.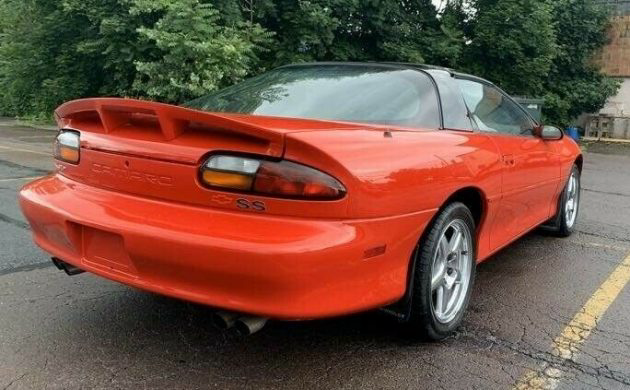 This Camaro is very well equipped and in fantastic condition, it gets down to a matter of whether a fourth-gen Camaro is your thing or not. It is unique in that it's pretty far from its bookends, the first-gen on one end and the current sixth-gen on the other. One of the nicest features of this Camaro SS is its more restrained exterior appearance. Sure, it stands out and you know what it is, but it doesn't scream, "Hey, look at me!" There is one day to go in the bidding so this Camaro may sell for a reasonable amount – it's not cheap but it's not overly expensive either. This Camaro SS, according to LS1.com, is one of only 234 SS coupes produced that year with a six-speed manual transmission and finished off in Sunset Orange Metallic, a pretty exclusive number wouldn't you say?