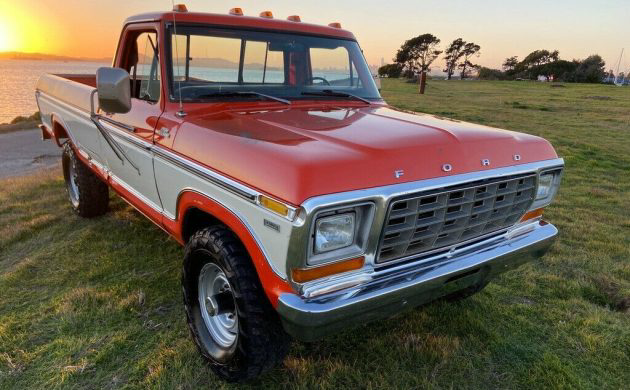 Back in the day, snow plowing was a serious enough business that companies like Ford offered specially-equipped models to help the enterprising clean-up crew get the job done right the first time. This rare Ford F250 Ranger "Snow Fighter" package is an incredible survivor that would be a standout on its own, but throw in the equipment offered direct from the factory to make this truck a heavy hitter when the snow flies, and it's off-the-wall rare. The Snow Fighter package puts the Camper Special offering to shame, in my opinion, and this example listed here on eBay retains all of the goodies the factory threw at it. Bidding is at $18,000 with no reserve.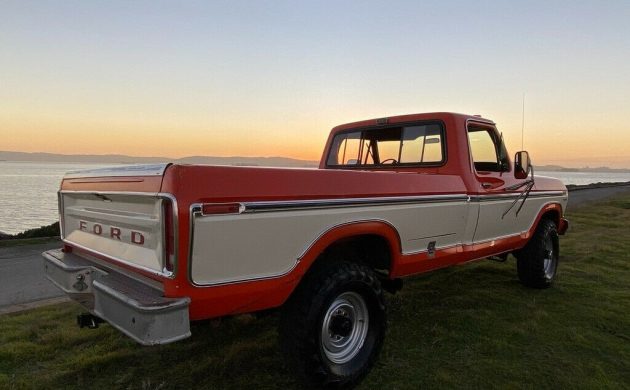 But speaking of the Camper Special package, guess what? This truck is equipped with that option package as well! This is just a loaded-to-the-hilt example. The Snow Fighter package included a still-desirable Dana 60 4,500lbs HD front axle; HD springs and shocks; overhead cab lights; an engine block heater; auxiliary transmission oil cooler, upgraded radiator; an oil pressure gauge and amp meter; and an HD alternator. The Camper Special package adds front and rear sway bars, additional bed storage, and larger sideview mirrors, among other features.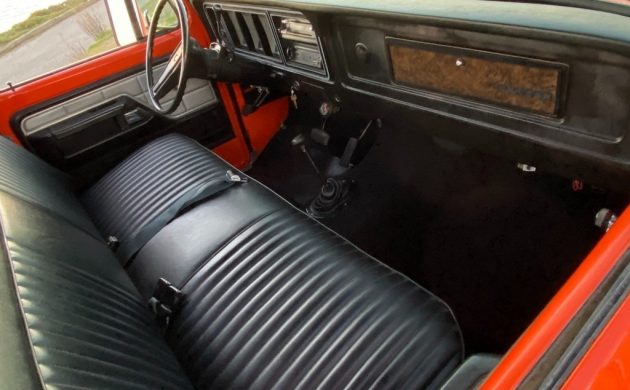 As the seller goes on to point out, out of the 831,000 F-Series trucks built in 1978, only six were built with this two-tone paint job featuring Wimbledon White and Tangerine with the Ranger trim. Throw in the additional options – Snow Fighter and Camper Special – and what are the odds that another truck like this was ever built? This is straight up gold for a Ford truck collector who wants one with awesome period colors and some of the best HD options Ford ever offered. The fact that it's clearly in exceptional condition is just the proverbial cherry on top.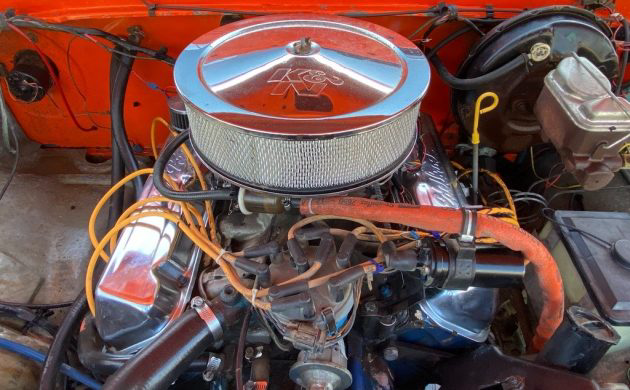 According to the listing, the original owner who ordered the truck with these options wanted the heavy duty components across the board, and in his mind, that meant it should be equipped with the 460 V8. As Ford did not offer this engine on four wheel drive models, he elected to have a 460 swapped in, thus ensuring he had the beefiest drivetrain offered by Ford that year. The engine bay looks quite clean, and aside from not being offered by the factory in this configuration, there's little reason to think it didn't roll off the assembly line this way. A true time capsule and almost certainly unrepeatable.