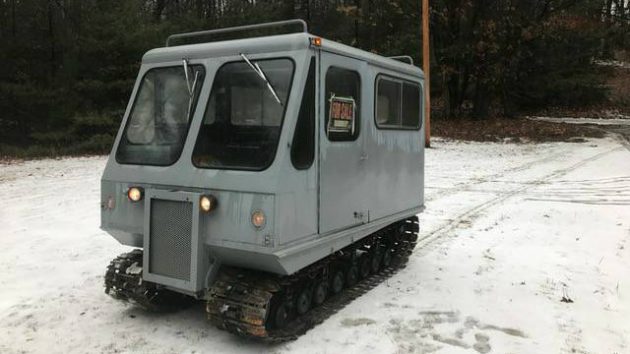 I'm not 100% sure about the identification on this one, as most Studebaker-produced Weasels I found online were open vehicles, and I didn't see any with a cab structure like this one listed as a 1945 model. The seller tells us it was modified in the 1970s, and it sure looks like a first class job. It's for sale here on craigslist in Spring Mills, Pennsylvania and we have reader Stephen Law to thank for this cool submission. The asking price is $6,500.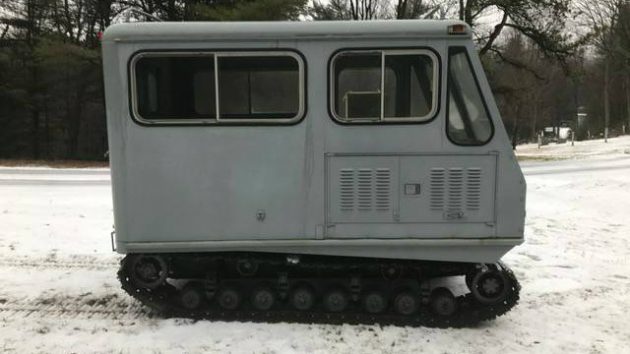 I think this is an M29A based on the panel in the cockpit, although the other thing that's odd is that I can't find any references to the Navy using one. Marines, Army, yes. So perhaps one of our wonderful service person readers can help? Regardless, the tracks make this a valuable vehicle if you have to deal with a lot of snow or mud. The tracks look to be in good shape as well, which is good as I have no idea where you would find replacements. There is a website for enthusiasts at M29CWeasel.com if you want to try to find out from other owners.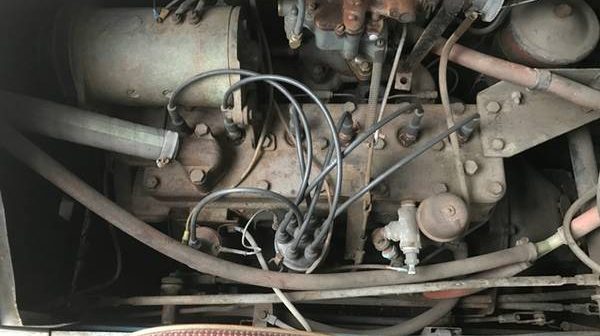 That's a flathead inline six cylinder engine, and may well be the original one. If it is, it made 70 horsepower when new and could propel the Weasel to a screaming 36 miles per hour. I'm not sure I'd want to be in it at that point! We're told that it runs "fair," but has a rebuilt carburetor, new belts and a new fuel pump.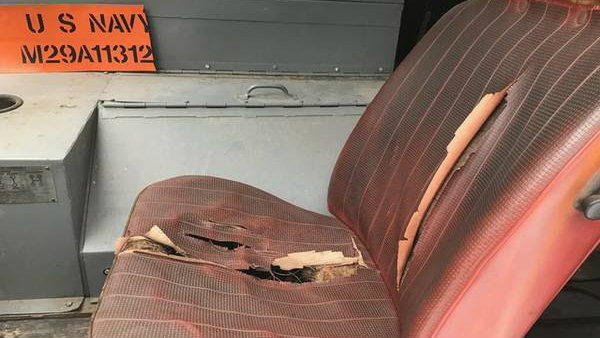 I'm thinking this seat is a later addition. It looks vaguely Volkswagonish to me, although I'll bet you readers can tell me exactly what it's from. My question to you is what would you do with this find? It's certainly not a daily driver unless you're a lot further north or south than I ever care to be!