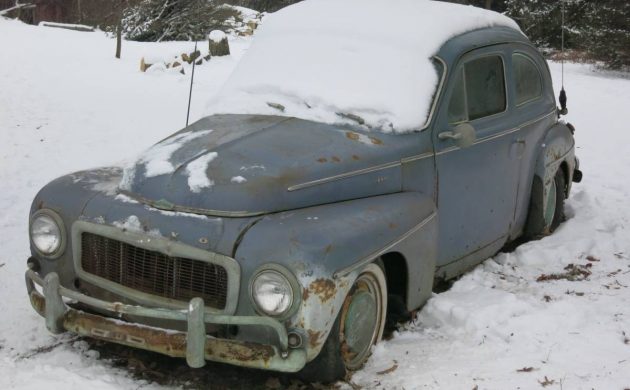 This, dear readers, is 1962 Volvo 544 that has been off the road since 1973 and doesn't run, but it is available for $1,500 here on craigslist in Carlisle, Pennsylvania. Yes, that Carlisle, where all the big shows are at the Fairgrounds every year. Interested? Read on…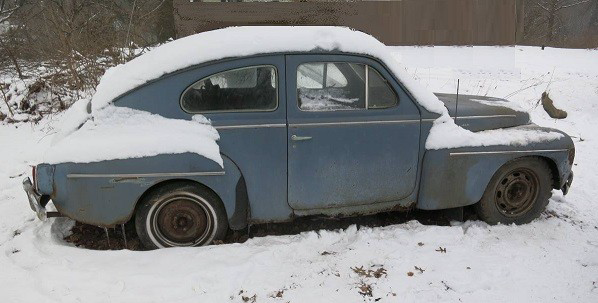 The 544 first came onto the scene in America in 1958, and by the time this one was born (most likely from the factory in Sweden, since the Halifax, Nova Scotia plant hadn't opened yet) you could get the new B18 1.8-liter engine with either a single- or dual-carb setup, and choice of 3 or 4-speed transmission.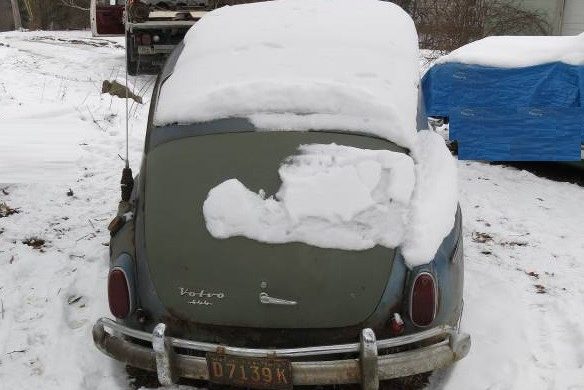 1962 was the first year for 12-volt electrical systems in the 544, which the seller notes in the advert.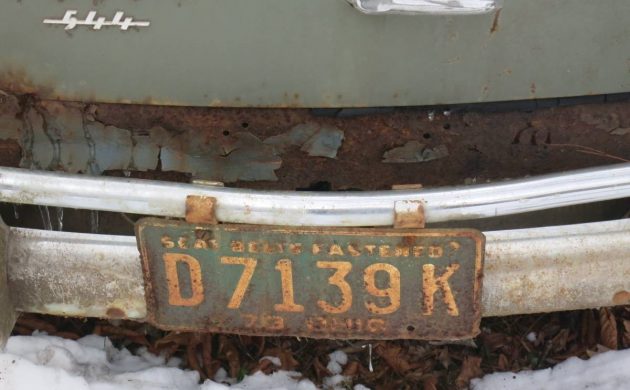 The seller also tells us that it is a "…serious project but is a restorable car. I either have – or have access to – all parts necessary for restoration." and that there are many new parts available from various other sources. All that in mind, would this be something you would like to have, either as a project or a finished restoration?
Have something to sell? List it here on Barn Finds!