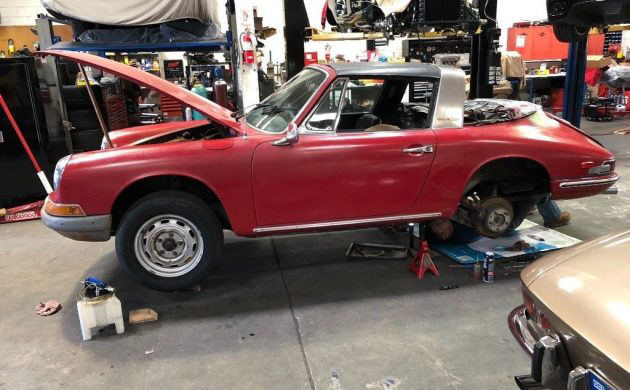 Finally: an air-cooled Porsche project worth buying. Not only is it a rare soft-window Porsche 912 Targa, but the seller is adamant there has never been any rust in the chassis or floors. The body does look nicely aged, and the seller even says most of the paint is original. This looks like one to consider if an air-cooled is on your list, so check it out here on eBay where bidding is over $4K with the reserve unmet.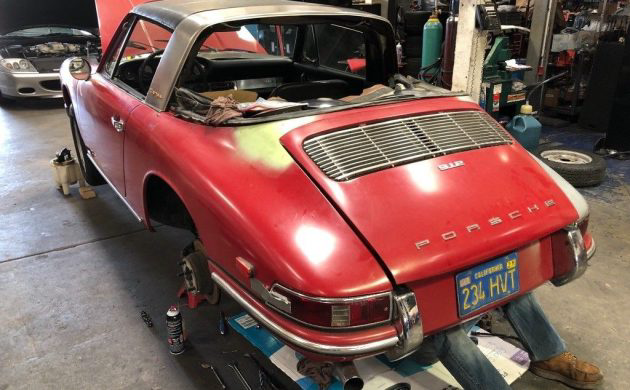 I love seeing the old-school California blue plates still attached, likely indicating this car has been with the same owner for many years. The body appears excellent, with good chrome and even the taillight lenses showing little signs of fading. The 912 may not be the most sporting of the bunch and the targa roof will adversely affect the solidity of the structure, but these cars are more about open-air cruising than delivering the purest Porsche experience.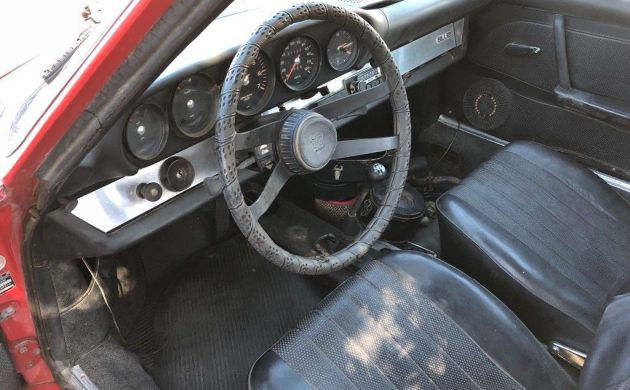 The interior presents similarly to the outside, with an honest appearance, just showing some modest signs of age and nothing approaching abuse. The seats and floors look excellent, and the dash shows no signs of major hack-age. The seller says it was garage-stored for 30 years, and it certainly shows. While I would love to swap out that steering wheel for something more sporting, it is the correct one for this car.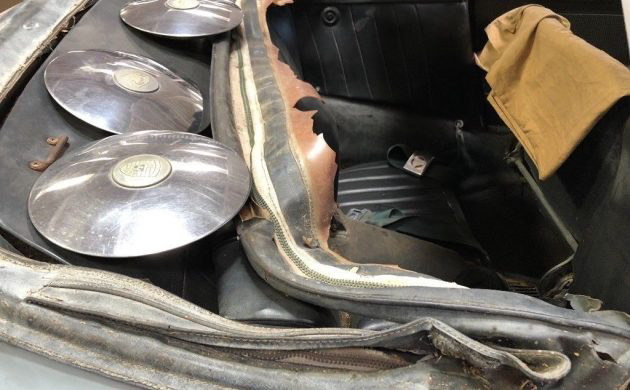 It does look like the soft-window top has seen better days, but if that's the biggest sin this car has, I'm still impressed. The seller is adamant it has never had rust of any kind, which goes to show you how warped the market is that needy rustbuckets are more the norm than the exception. Cars like this present a far smarter foundation to start from, and have a good shot at remaining mostly original even after corrective actions are taken.