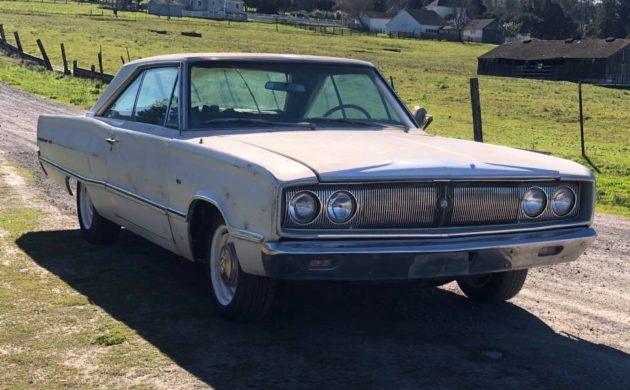 While it may have been sitting for a while, this 1967 Dodge Coronet 440 runs and drives. It will need a bit of work to return it to a roadworthy state, but with a 318ci V8 filling the engine bay, it could wind up being a good thing. It is a solid classic that the owner says would make an easy restoration project, so we might just have to take a look and see how right he is. The Coronet is located in Petaluma, California, and has been listed for sale here on Craigslist. You can park this great project car in your garage simply by handing the owner a mere $5,900, although he will entertain reasonable offers. A big thank you has to go out to our eagle-eyed Barn Finder local_sheriff. His radar has been working well lately, and he spotted the Dodge for us.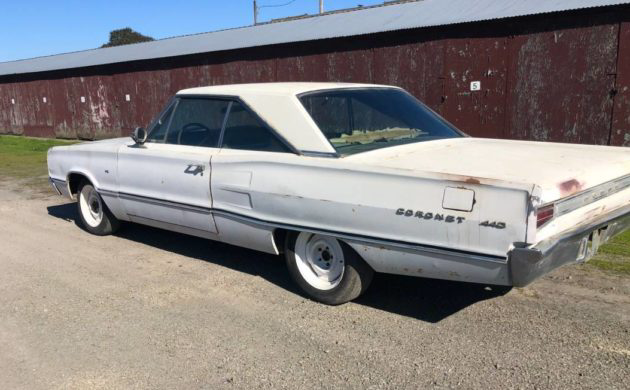 The Coronet is a car that is set to spring a surprise or two as we take a look around it. While there are no photos, the owner claims that the floors and frame are solid, and the impression that he gives is that the only rust that is present is what we can see on the outside. And what we can see seems to be precious little in the way of trouble. There are some spots in the lower sections of both rear quarter panels, but it really is minor. Beyond that, the lower front fenders, rockers, and the bottom corners of the doors appear to be free of tin worm. To me, that is a pleasant surprise, because rust issues could be quite a problem in the Coronet (actually, almost any car from the era was a worry). That isn't to say that the car is perfect. The paint is tired, and the panels sport a number of dings and dents. None of these are severe and should be easy to fix. Some of the exterior trim has also borne the brunt of this damage, and some of it will require replacement. The majority of the glass is in good condition, but the windshield is badly cracked, and a replacement will need to be found.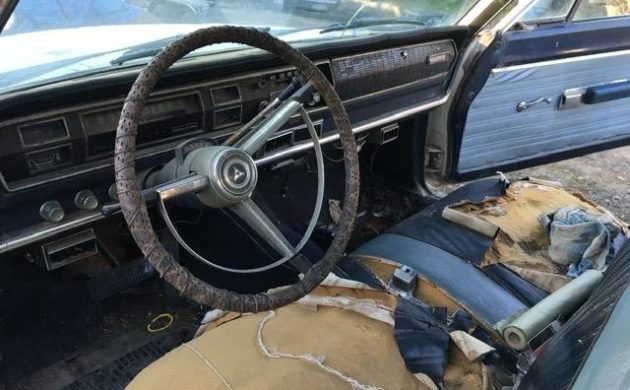 When you first look at the Cornet's interior it doesn't look pretty, but on closer inspection, things really aren't that bad. The dash looks good, although the pad does have a number of significant cracks. The door trims and rear trims are both wrinkled, but a good clean and some careful stretching could potentially bring them back. The headliner is good, but the seats will need new covers and possibly foam, while a new carpet set will also find its way onto the shopping list. When you think about it, that isn't really a lot of expense, and I suspect that those few pieces plus some judicious cleaning should have things looking pretty slick once again. A real bonus is the fact that the Coronet looks like it has been fitted with air conditioning.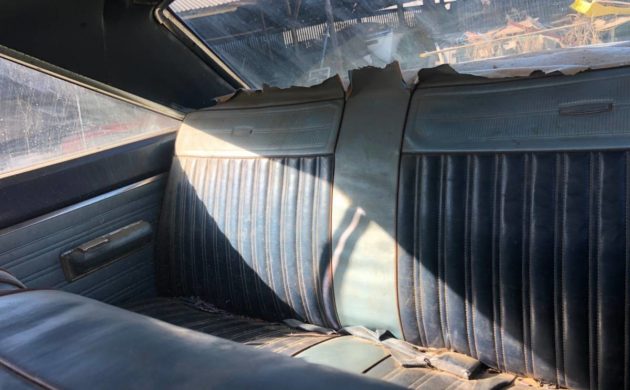 There are no engine photos, but we do know that the engine bay contains a 318ci V8, which is hooked to a 3-speed TorqueFlite transmission. With 230hp on tap, the Coronet was a pretty reasonable performer for a 6-seater. It will require some work to return it to its best, but if what the seller tells us is accurate, then it does look like it will be pretty straightforward. The vehicle runs and drives, but due to the fact that it has been sitting for an extended period, the brakes have become quite "mushy" (in the owner's own words). The seal on the water pump is also leaking and will need to be attended to. He doesn't indicate any other issues, so if that really is it, there is real potential to return the car to a roadworthy state in a single weekend.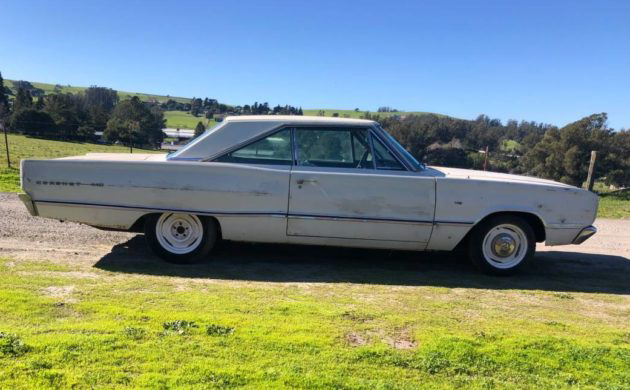 The 1967 Coronet 440 Hardtop is an attractive looking car, with some quite aggressive styling. This one has a heap of promise, and could potentially make a great first restoration project for someone who just wants to dip their toe in the classic car scene for the first time. Of course, the next owner might not feel inclined to maintain the car's originality, and shoehorning something more potent under the hood is a real possibility. If you bought it, what would you do?