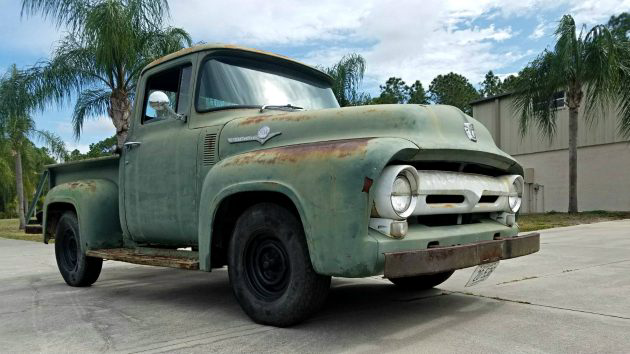 Found in a barn in Missouri, this solid F100 is a great looking project that runs, but needs some finishing touches to be a true driver. With a few new items installed, and now located in the sunny state of Florida, this truck is currently bid up to $4,902 with the reserve not met. Check out this sweet looking project here on ebay out of North Port, Florida.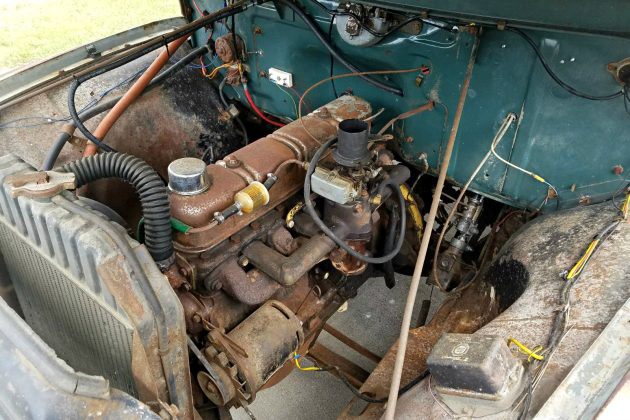 With a spacious and simplistic engine bay, this old inline 6 runs great off of an external fuel tank the seller hooked up to get it running. Despite the temporary fuel tank, this truck is a driver, but needs the factory tank and fuel system cleaned to be road worthy. Also the seller has added an electric power steering column to make this truck easier to drive. Although not quite original, I could see where someone who may struggle with driving vehicles like this would appreciate that addition.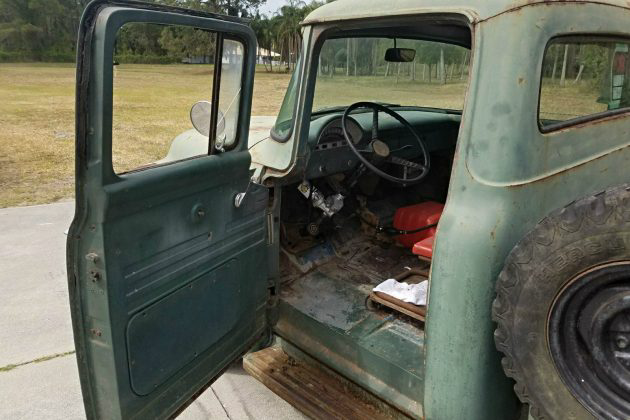 Inside is a very simple and empty interior, with the temporary fuel tank present. Also make note of the power steering column, and its seemingly original appearance, aside from the massive electric motor assist. There is no evidence of a bench seat in the photos, but the seller claims to have a recovered bench installed in the truck as of now. The floors are rock solid, and the dash as well as the rest of interior is evenly covered with oxidized paint.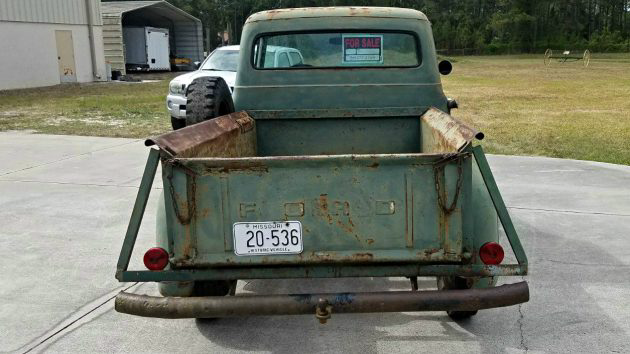 There is some rust present on this old Ford, but there does not appear to be any serious issues with this pickup. The cab corners look awesome, and as a whole the cab appears rock solid. The front end of this truck is solid and straight with only minor evidence or surface rust. The bed is also in very nice condition but the wooden bed floor is long gone needing to be replaced. Scrutinizing this truck a little harder the driver side vent window glass is cracked, and the windshield has a worn area from a faulty wiper. Overall this looks like a great start to a solid classic truck project. What would you do with this solid short bed classic?