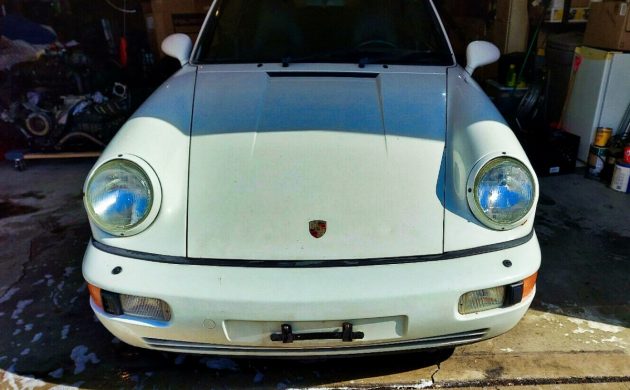 This 1992 Porsche 911 Cabriolet may have at one time been the pinnacle of an early 90s sports car, but it's been left neglected in the seller's garage following drivetrain removal to recondition the heads and reseal the engine. Obviously, that work didn't happen, which is why the drivetrain is still sitting on a pallet inside the seller's garage and the car is now up for sale. In perhaps the clearest sign that 964s are going to ever again be as cheap as they once were, bidding is already at $17,000 here on eBay – and that's for a tired, Tiptronic-equipped example.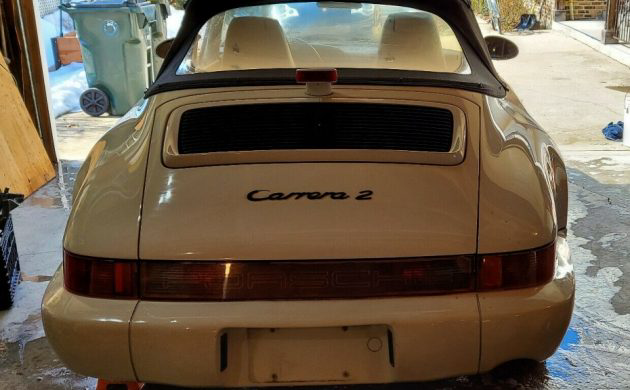 You can blame the uptick in prices on companies like Singer and individuals like Magnus Walker, both of whom have made converting tired air-cooled 911s into six-figure restomodded chariots a bit of a blood sport in terms of snapping up the cheap, tired cars that previously were unloved. That's why you see anyone looking to get into 911 ownership foaming at the mouth to buy an automatic 911 with its drivetrain removed – it's such a bargain! I still wouldn't mind owning one of these someday, but it's hard to justify outlaying that much cash for a beater solely because supply of driver-quality cars is being intentionally depleted.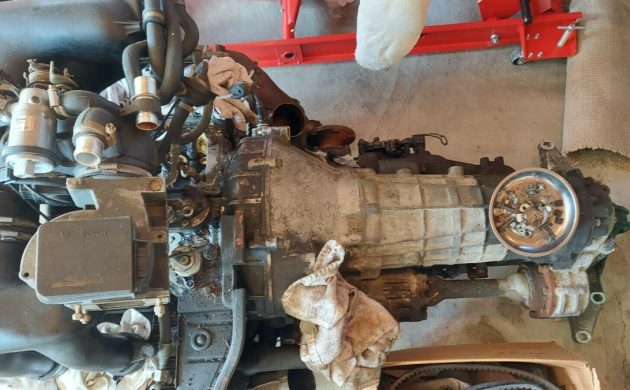 The seller had grand plans to have the heads/valves reconditioned and the engine gaskets replaced, but that clearly didn't come to pass. This is not a judgement; it happens to the best of us, where we anticipate having the time to tackle a big project and we run out of bandwidth, money, or both. It's funny – it's shockingly easy to remove parts and components, but always harder to put them back together. The seller doesn't specify whether the drivetrain had any issues leading to the removal, but air-cooled 911s almost always need a full engine reseal at some point. Whether the engine is still healthy isn't disclosed here.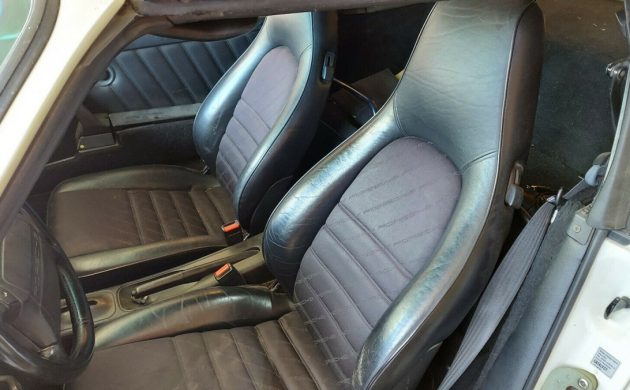 Some other points worth noting: the interior looks decent, but the top appears to be somewhat tired. The seller is also including what looks like an entire volume of factory shop manuals, so that's a definite value add (especially if you already have them, and can throw them right back up for sale – should net a good price.) The inclusion of those manuals is a pretty good sign the seller is done with 911 ownership, and honestly, good for him. This is one of the least desirable models, a 964 cabriolet with the Tiptronic trans, and he's likely to get near $20,000 (or better) for it, even as it's sat in pieces in his garage for the last seven years. Would you take this project on?