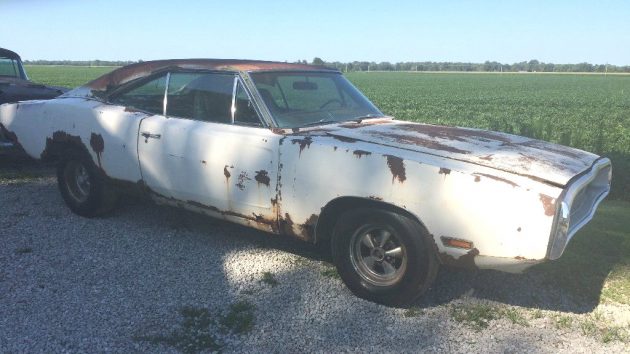 The seller tells us that they "saved" this car two weeks ago from the back yard of the second owner. Now I guess further redemption is up to you! You can find the car advertised here on eBay. If you are interested in seeing it, plan a trip to Urbana, Ohio. The seller is looking for over $5,000 for the car, but there's no reserve and bidding has begun, so it's going to find a new home.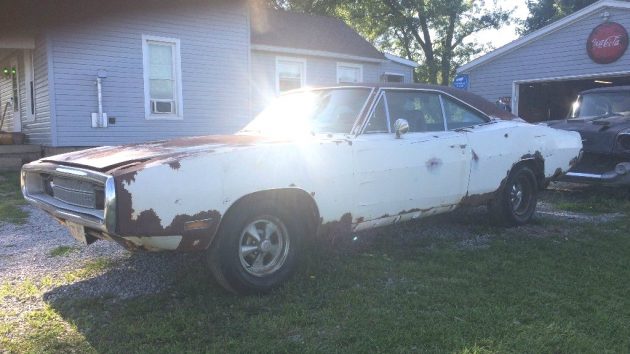 As you can easily, see, there's one main issue. Rust. And more rust. All panels are available in at least patch panel form, so it can be repaired, if you want to. The seller bought the car from the second owner, who purchased the car in 1970 after a short time with the original owner. It was a daily driver through 1979, and then was moved to the back yard, only to stay there until this year.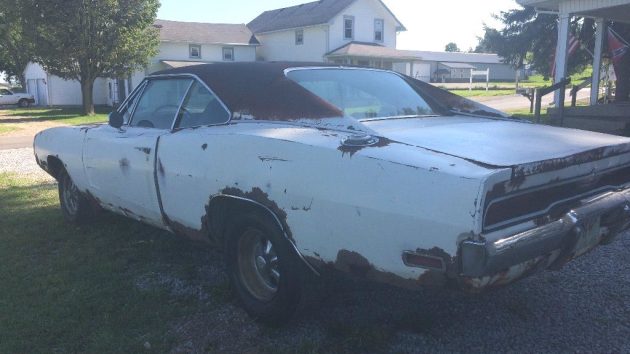 It doesn't get any better around the back. There were 27,264 Charger 500's produced in 1970, although we don't know how many of them came with the Special Edition, or SE package.
From this factory brochure, we can see that the SE included genuine leather and vinyl front bucket seats, a simulated walnut steering wheel, pedal dress-up, a light group, simulated walnut dash, deep dish wheel covers (which are included if you want to replace the Cragar SS's) and map and utility pockets in the door panels.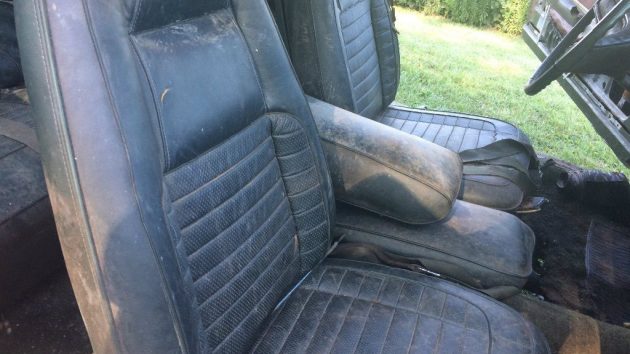 Unfortunately, the door panels are pretty rough. I'm actually surprised at how good the seats are, but both will need replacing anyway.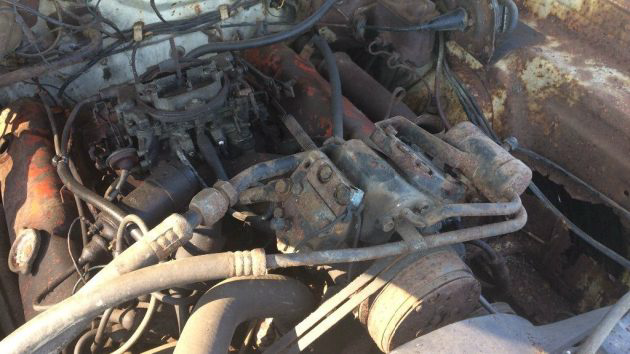 This car was pretty well outfitted, with a 383 V8, air conditioning, limited slip differential, vinyl roof (it was green) and the Torqueflite automatic transmission. The seller has been able to get the engine to turn over manually after some soaking of the cylinders. Is this your dream car? Is it worth over $5,000? Discuss in the comments!