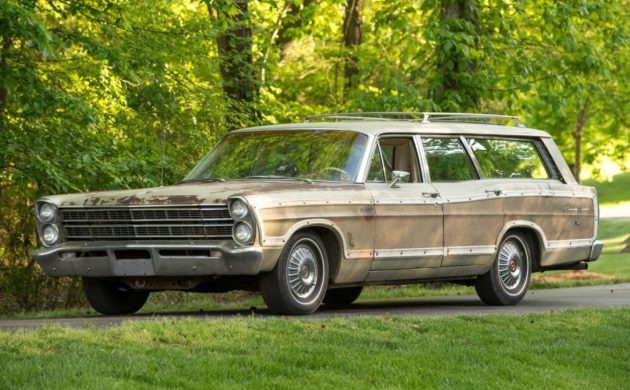 If you've ever wanted to say, "I have the only one," here's your chance to be able to speak those words truthfully. This one-of-one 428 cubic-inch 4-speed equipped 1967 Ford Country Squire was sent to us by an anonymous Barn Finds reader who found it here on Bring-a-Trailer in Davidson, North Carolina. After 17 bids, the price has been pushed to $25,500. If you've ever followed a Bring-a-Trailer auction, you'll know there's often a fury of bids in the final minutes.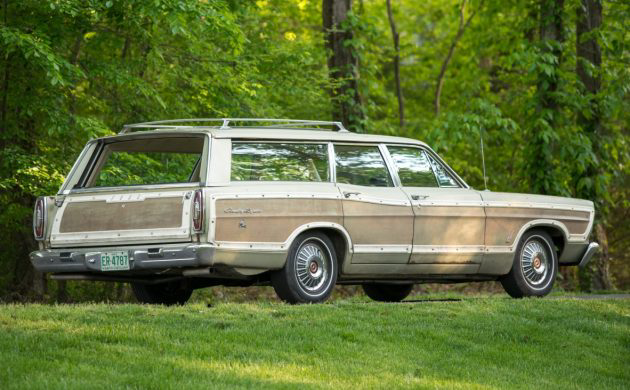 I couldn't be any happier to report that the exterior of this Country Squire is in mostly original condition. The Sauterne Gold paint is faded, the woodgrain is worn, and there's signs of corrosion. Understandably so, the current owner repaired some corrosion on the frame and underside. Personally, I wouldn't have it any other way. It's refreshing to see someone repair what actually needs to be repaired instead of repairing everything that could be repaired.
The parchment interior appears to be original and in rather good condition. The special-order bucket seats and console almost make you forget your sitting in a woodgrain-adorned station wagon. Apparently, the original buyer of this Country Squire wanted to be comfortable while going fast, as they opted for power steering, power brakes, power windows, AM/FM radio, and air-conditioning – which is currently inoperative.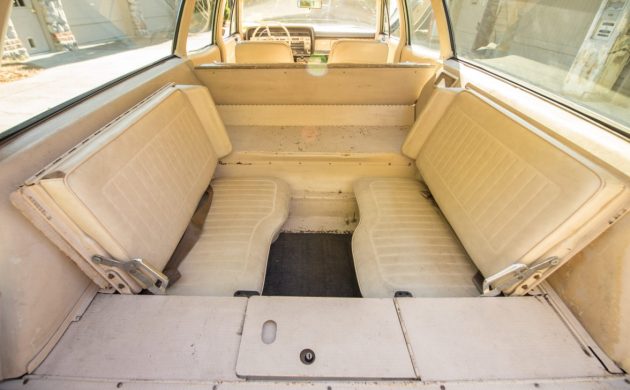 The side-facing third row jump seats provide that extra space to bring the whole family. The second and third row seats do fold flat if you need to carry non-human cargo.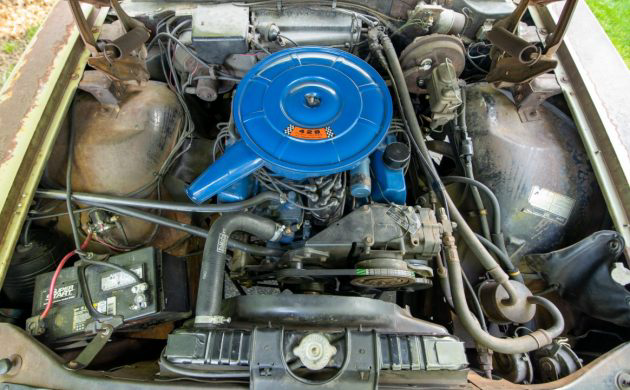 This Q-code 428 (and it's backing 4-speed manual transmission) is what makes this Country Squire 1 of 1. The engine was rebuilt in 2003, but we don't know how many miles have been added since then. The current owner has made some modifications that should make this powerplant more reliable and easier to drive, including FiTech throttle body fuel-injection and auxiliary fuel pump. The clutch was replaced in 2019. Flowmaster dual exhaust has also been added because, well, 428.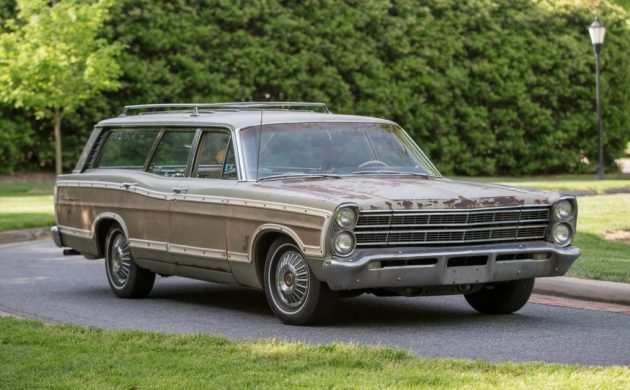 If you haven't figured it out by now, I love this car. Really, everything about this car. This would be a wildly impractical daily driver for my family, but a fitting and fun occasional family hauler. Unfortunately, for me, the latter isn't in the budget. So, wild impracticality aside, does anybody want to try to talk my wife into ditching her Chrysler Pacifica for this?