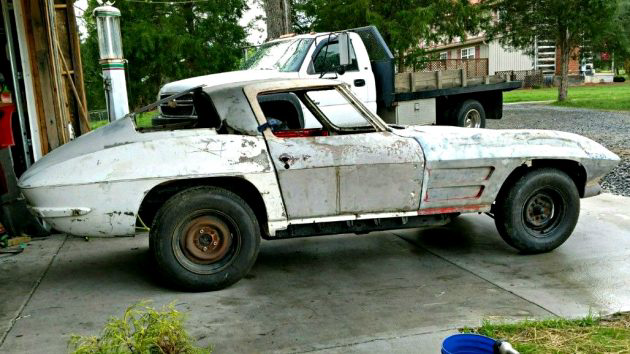 Owning a split window 'Vette is a dream for many, but often isn't a feasible reality. But what about buying an original split window roller and building the Corvette of your dreams? Well that is exactly the opportunity that is available for the taking at this moment. This stripped down split window roller is ready to be built into whatever you desire for the purchase price of $26,000. Find it here on ebay out of Winston-Salem, North Carolina. Thanks to reader Shane F for the dreamy submission!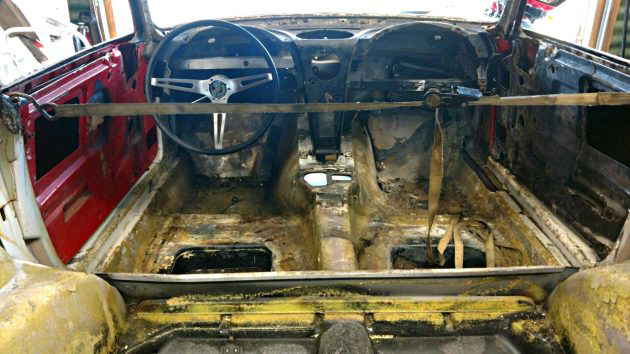 Although this is a rare and desirable split window, the next owner will have their work cut out for them. Sold with a salvage title, this Corvette body rests on a straight frame but has some rust concerns on the end caps. The interior is quite empty with only a steering wheel and column, a heater core, and perhaps some other small dash components.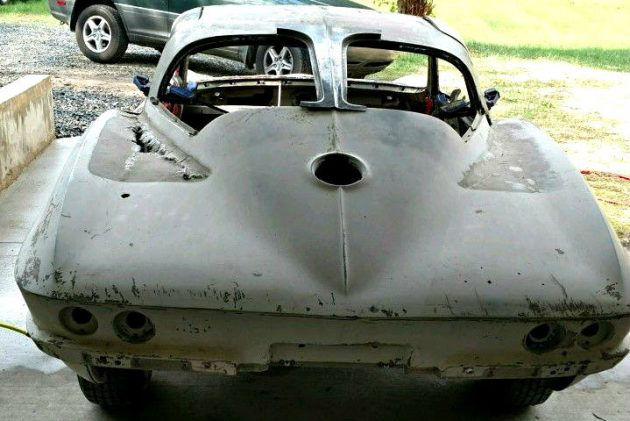 The famous body work is there, but boy does it need some help. Heavily cracked and broken with some missing pieces, the driver side rear fender is rough. It is not exactly clear what happened to this split, but I am guessing this car has pieces from a few corvettes to make it this complete. The passenger rear fender also shows a similar seam to the driver side, and a portion of the "b" pillar is missing on the passenger side. The driver door fits nicely with even panel gaps, and the top of the door aligns well with the roof line. The passenger door does not fit quite as nice. Appearing as a "what you see is what you get" situation this roller could certainly be the 'Vette of your dreams, but you will need deep pockets to get it there. Would you take on this split window project?