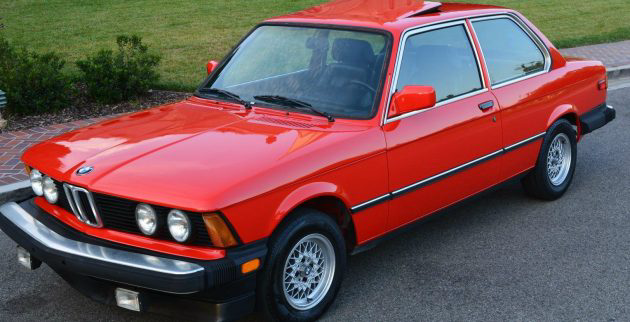 The E21 platform series is typically ignored for its unfortunate arrival between the iconic 2002 and legendary E30 of the late 80s. However, ignoring it doesn't achieve anything, as these cars effectively continued the 2002 formula with some additional refinement not found on the earlier car. This 1982 model is equipped with the desirable Sport Package and looks to be in excellent condition. Find it here on eBay with no reserve and bidding approaching $2K.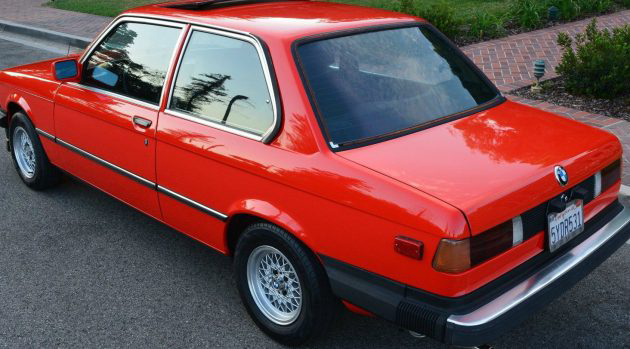 Sharp paint almost looks too good to be original, but a buffer can do wonders on single-stage paint. The E21 would likely have found greater favor among enthusiasts if only its looks were improved – the European-spec cars are downright pretty with their slim bumpers that help accentuate the shark-nose look that this generation of the 3- and 6-Series cars strove to emphasize. Combined with BBS-style basketweave wheels and a front air dam, it was equal parts handsome and aggressive. An LSD was also part of the package.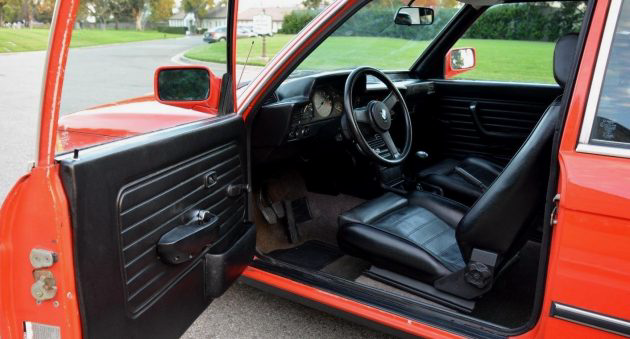 Inside, the car retains its Sport Package-specific three-spoke steering wheel and Recaro sport seats. The latter are increasingly valuable today, with even complete basketcase examples fetching huge money as rebuilders. The interior presents quite well, and the chrome trim along the windows is in nice shape as well. The chrome trim strip that runs the perimeter of the front and rear glass needs replacing, but this is an easy fix. Although a repaint is still a possibility, most of the factory stickers reside where they should be in the door jambs.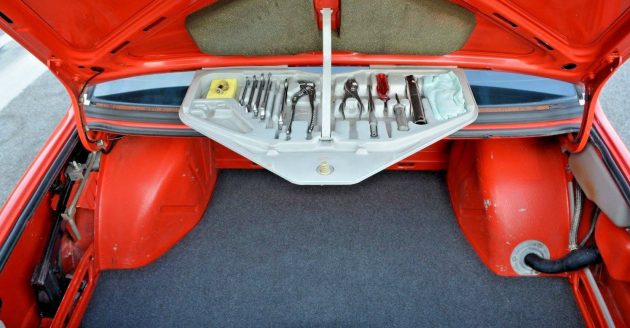 The trunk is meticulous, with a clean mat and factory tool kit still retaining its desirable (and often lost) red-handled screwdriver and tool kit cloth. The fact that the foam pad above the tool kit is still in place also indicates the paint hasn't been touched, or at least on the surface-level panels only. Other than an incorrect radiator cap in the engine bay and a  few other details, nothing looks grossly out of place – making this an E21 worth looking at if you're in the market. Sport Package cars seem to only be going up in value, so get in now.