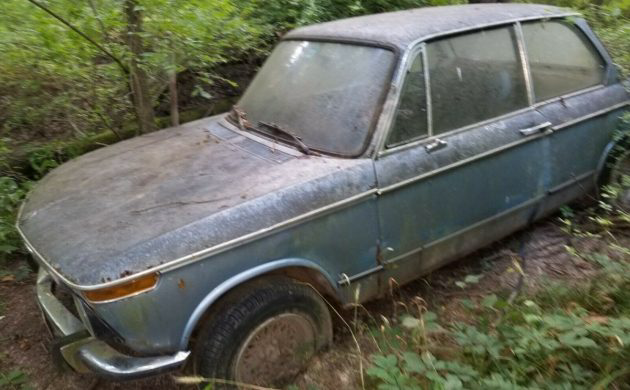 When we talk about European-market examples of popular U.S. models, the conversation around BMW 2002s almost always focuses on the round-light cars. I'm not sure why, other than those cars are already more collectible than the later square-light models, so perhaps enthusiasts just gravitate towards them regardless of which country they were sold new in. It's to the point that I very rarely see any chatter about the square tail light examples in gray-market form like this forlorn example listed here on eBay with no reserve and bidding to just above $1K at the moment with all of its desirable Euro bits still intact. Even if you're biased against the square tail light models, that's a smoking deal.
Of course, the most obvious component is the slimmer, prettier chrome bumpers that all European-spec models had. This car likely came back with a member of the Armed Forces who got a discount on shipping when he returned stateside. The other details include some desirable period alloy wheels that resemble BBS or BSAs with a little bit of dish, a look that was popular when these cars were new and has remained so ever since. The seller provides next to no information about this car's history or its condition, which is surprising considering an enthusiast would definitely try and talk up the car's rarity or unique features for being a gray market model. At the least, you'd expect the bumpers to be mentioned, but not here.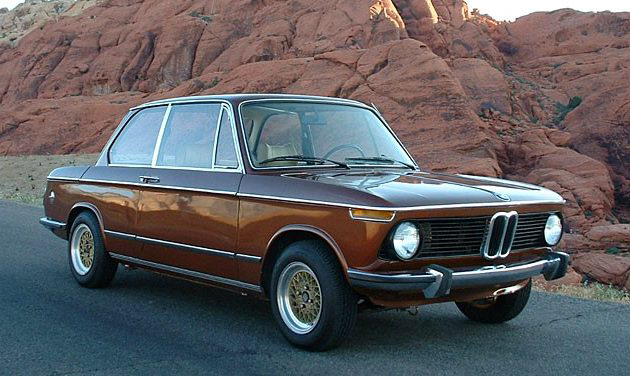 Now, to some extent, it may not get as many enthusiasts' blood pumping as you'd expect because so many square tail light models have been converted to Euro bumpers by now. It's not an incredibly difficult swap, and far cheaper than buying a whole car just to have the bumpers. But European models often have other bonuses, like H4 lighting, front and rear fog lamps (or at least the wiring for it), higher compression engines, and lighter weight overall. Obviously, this is a finished example of a 2002 with similar wheels and the European bumpers, but it's not hard to see how this woodlands find could look far better once cleaned up and out of the weeds. If it isn't completely rotten at the bottom, it's certainly cheap enough to keep an eye on.