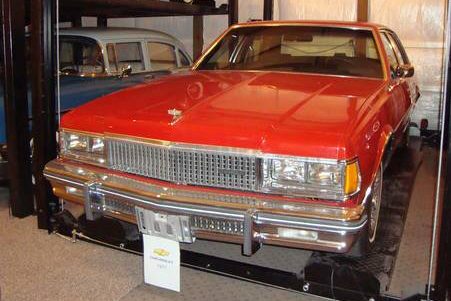 It seems like the nice, low mileage downsized B- and C-body GM full-sizers are coming out of the woodwork lately, and just in time for a big anniversary: shocking as it may be, the earliest of these cars are now 40 years old. This is one such geezer, a '77 Chevy Caprice Classic sedan, sporting just over 50,000 original miles and offered on craigslist in Elliott, Iowa for $7,500 (archived ad). Thanks to Rocco B. for yet another great find.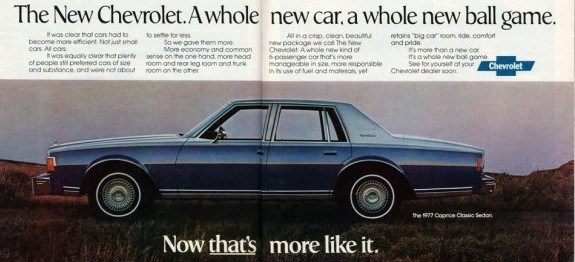 It's hard to understate the historical importance of the '77 Caprice. It represented a stunning acknowledgement that the long-dominant American automakers could no longer design cars in a vacuum, responsive only to the whims of their marketing departments and stylists, and that the demands of energy conservation and a growing consumer preference for more wieldy cars were actually being heard and listened to.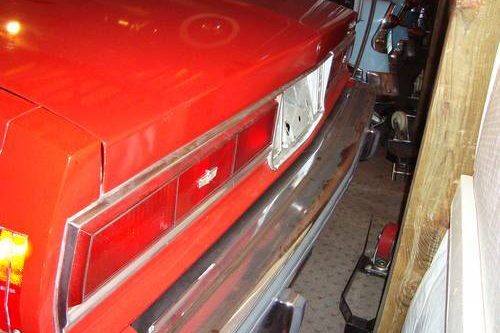 True to its historical nature, the placard in front and the tight quarters all around suggest that this Caprice might currently be living in a museum, or at least somewhere where it's on display. It is described as being in excellent condition, which to me implies that it is running and drivable, so I'm not sure why it wasn't moved somewhere more conducive to taking good photos of the whole car, but I'll grant that what we can see looks very nice.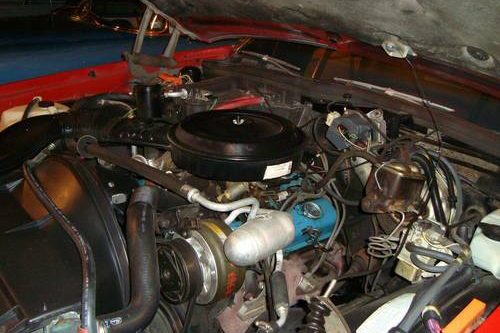 Power—assuming, of course, that there is some—comes from the evergreen 305 V8, backed up by a Turbo Hydramatic. Power assist for the steering and brakes, de rigueur on even downsized full-size cars, are present and accounted for.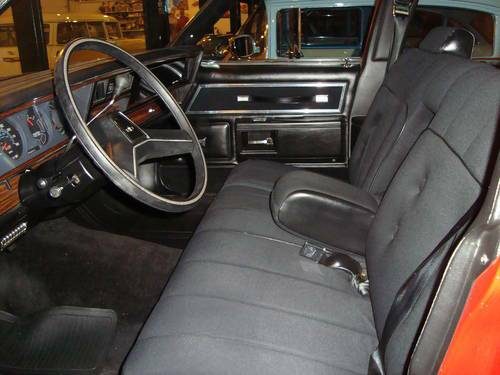 Interior equipment includes power windows, locks, trunk release, and a power front bench, as well as a tilt wheel, digital clock, and air conditioning. The cloth upholstery, which is likely some kind of synthetic nylon, doesn't look quite as plush as the rest of the spec might suggest—it is a Chevy, after all, not a Buick or Oldsmobile—but it appears to have held up quite well both front and rear. I can't tell from the pictures—did these have the ashtrays on the back of the front bench, like my dad's '86 Celebrity? That would certainly be a sign that these cars have gotten old before our eyes, wouldn't it! What's your take on this Caprice that, at 40, has now truly earned its Classic badge? Is $7,500 a fair ask for this landmark in American design?