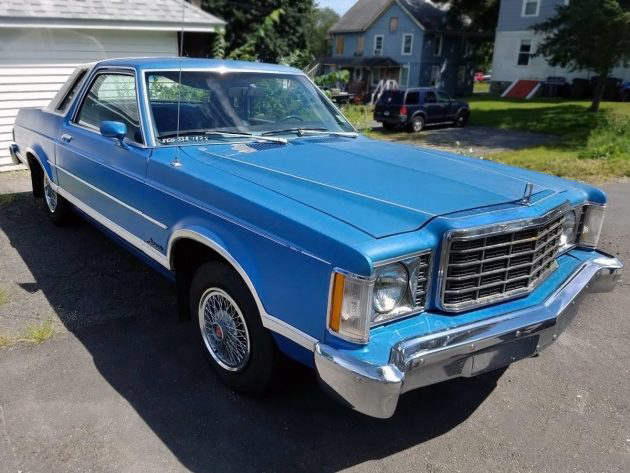 This Mercedes 450.. wait, I mean this Cadillac Seville. No, this is, of course, a 1977 Ford Granada and it was stored in a garage for the last 30 years. This somewhat-sporty-for-1977 Granada is posted on Craigslist in Newington, Connecticut with a reasonable-sounding asking price of $3,000. That's a whole lot of roller disco coolness for three-grand! If the link disappears, you can find the info here. Thanks to Pat L for this great find!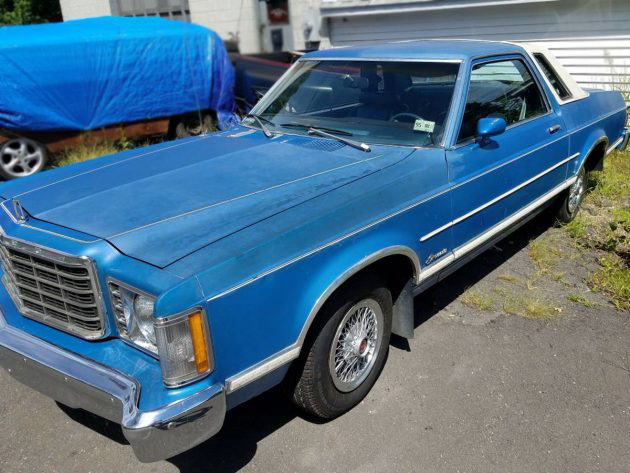 You can see some pretty faded paint in this view but I don't really see any rust, other than some surface rust on the bumpers. I expected to see rusted-out rocker panels and bubbling rust under the paint around the wheel wells, but there isn't any. The seller says that this car has "no rust or rot at all". Now that is great news. I really like the white body side moldings, it reinforces the fact that you should be wearing white shoes and a white belt while driving this car. Not that you don't already wear those anyway, I shouldn't speculate..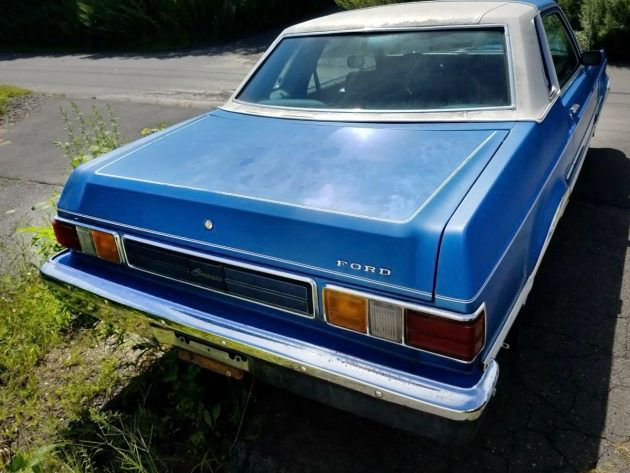 Ford had a fairly good-sized hit on its hands with the Granada and sister Mercury Monarch series. These first-generation cars, for the 1975 to 1980 model years, are really the ones that most people think of when they think of a Ford Granada as far as US market cars go. For the 1981 and 1982 model years, Ford used the Fox platform and the design was quite different than the "classic" Granada was. It looked bigger to me but it was in fact three-inches shorter and 300 pounds lighter than the first-generation cars were. 1982 Granada buyers could get a station wagon which was based on the Ford Fairmont wagon.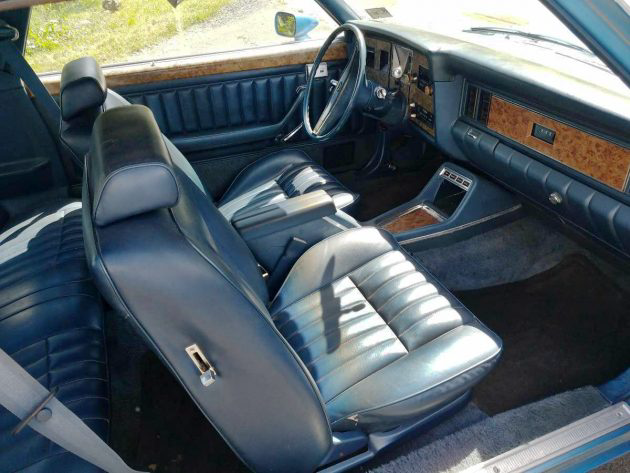 This is one nice interior! The seats look almost like new and other than the faded carpet and a couple of odd areas that hopefully can be cleaned up, this is one comfortable looking place to spend some time. But, all is not perfect, the "wood" on the top of the door panels is cracked on the driver's side. But, to offset that, this car has power windows! I can't imagine that a lot of Ford Granadas left the factory with power windows. Maybe more so on the Monarch and certainly on the Lincoln Versailles. This car also has AC but there is no word on if it's functioning or not. That console sure looks empty without a floor-mounted shifter of some sort, either manual or automatic.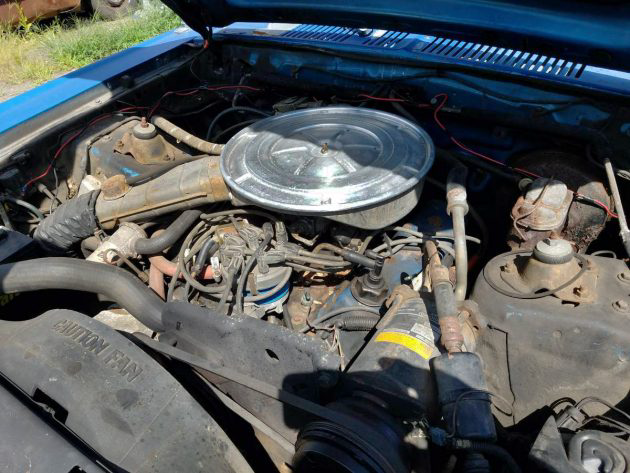 This is, I believe, Ford's 302 V8 with between 122 and 134 hp, approximately. There would have been a 351 V8 with a whopping 135 hp available! (crickets) Yes, this was that era, the one that most people like to pick on for turning out some of Detroit's most forgettable ideas, and vehicles. If this car runs and works as good as it looks, $3,000 seems like a no-brainer to me. It's not a muscle car or an exotic, but it's a unique, rust-free, 40-year old, two-door car with a V8, AC, power windows, and a fantastic body and interior. It would be a good way for someone to jump into the collector / classic / old-car hobby for a great price.