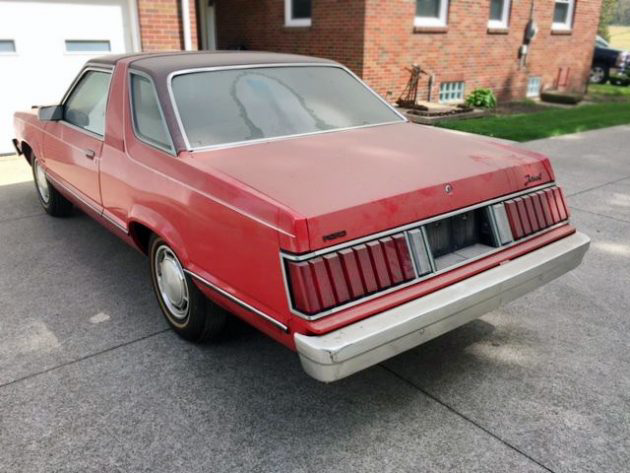 The rear 3/4-angle is arguably the best view of this 1978 Ford Fairmont Futura, or any Ford Fairmont Futura / Mercury Zephyr Z7. This Futura is listed on eBay with a current bid price of $2,200 and there is less than a day to get your bids in! This car is located in Beach City, Ohio.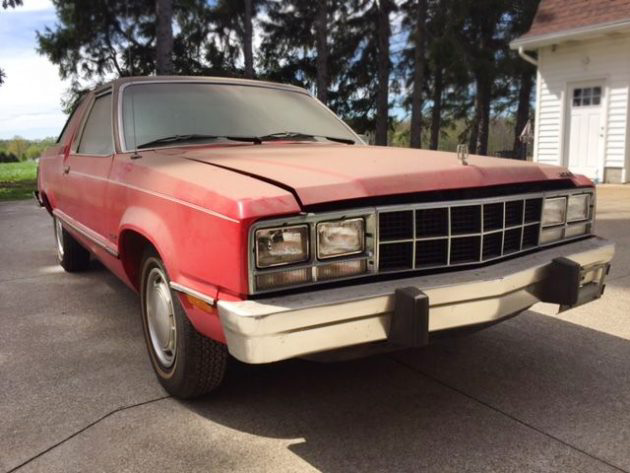 Having the hood popped like that does nothing to help make the car look its best, but this car really does look good, body-condition-wise. This Futura was parked in a garage in 1985 and hasn't even been started since then. Soooooooo.. that's 32 years, which means going through absolutely everything mechanical. For a car that was meant to be a Ford Maverick replacement, it's sure a huge departure from that car. Could you imagine Ford putting a Maverick and a Thunderbird in the same ad, touting their shared good looks?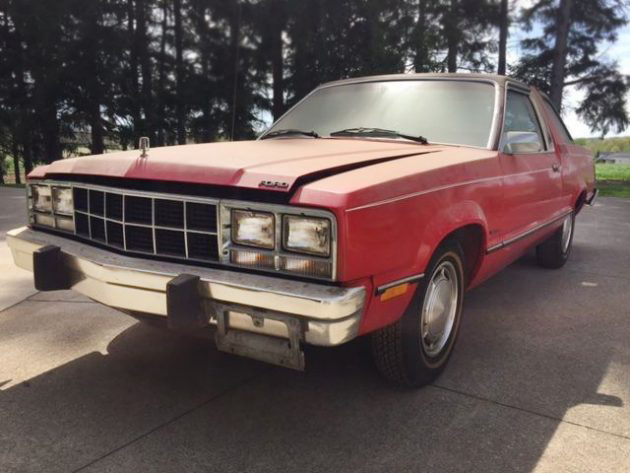 Apparently, this car was repainted at some point before it was parked and the seller says that it doesn't show any signs of ever having had rust or bodywork on it. It looks pretty much like new when you look at the parts that usually are rusted through by now. The underside looks good, too. They mention that there's a receipt for the new shocks from 8-11-1982 and the tires were purchased at 9-26-1981 when the car had 32,803 on it. It now has only 33,926 so they're basically brand new, but will most likely need to be replaced due to age.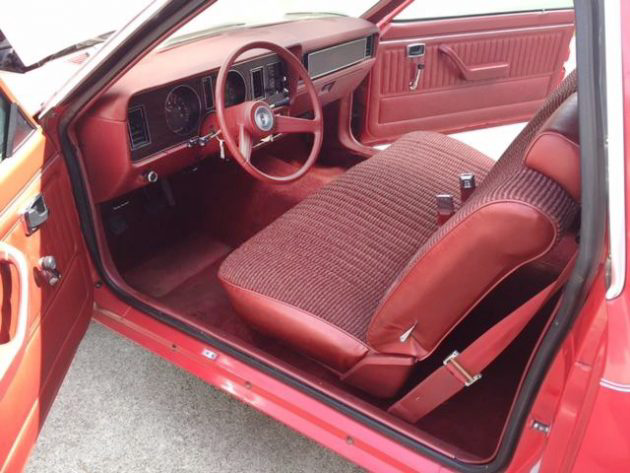 I expected to see bucket seats and a console here, but this interior with its bench seat looks absolutely like new to me. How does the trunk look? Well, it's funny you should ask, because it, too, looks like new. This car has the usual things that you would have imagined – power steering, power brakes, an automatic transmission, and AC. I'm assuming that the AC doesn't work after three decades in storage.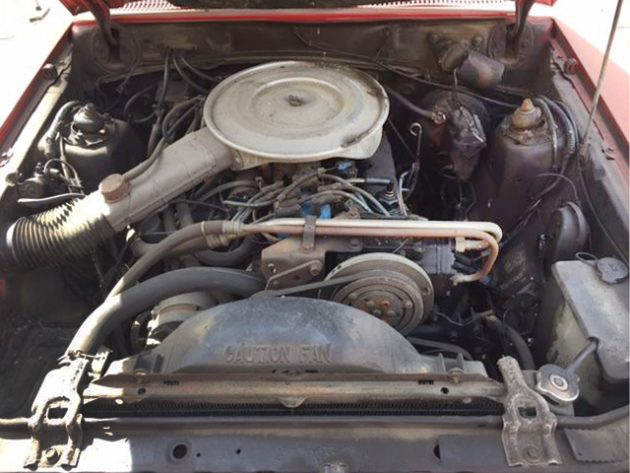 Yes, a 302 V8! You expected to see an inline-six here, admit it. So did I. This 302 would have had just shy of 140 hp. The next owner will have to change the usual suspects here: all fluids, belts, hoses, full tune-up, etc. There is some rodent damage on the hood insulation right above the air cleaner but supposedly that's all. This could be a nice car if the mechanical systems check out. Too bad that it's not the original factory paint, though. Are there any Fairmont Futura fans out there?