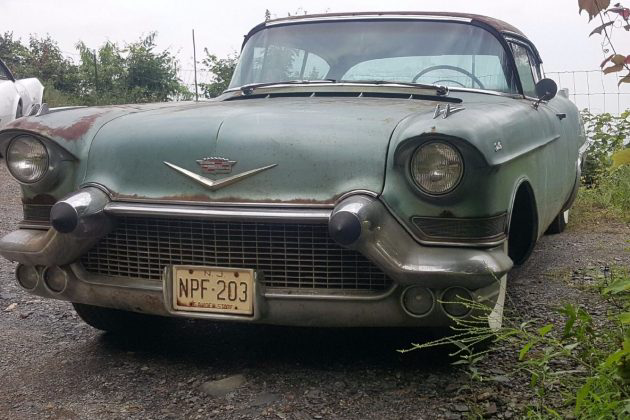 The Cadillac coupes from 1957 look like muscle-bound big brothers of the '57 Chevys, and they are! This 1957 Cadillac Eldorado Seville, offered here on eBay with bidding at $9100, looks like it may have been parked under a tree for a few decades, but it's actually well on its way to becoming a show winner.
This picture shows what the engine compartment of this 1957 Cadillac might look like some day, but actually… that day is today! This *is* the engine bay of this car, and the seller has invested over $16,000 so far. Whoever ordered it spared little expense, including ordering air conditioning and the upgraded dual-quad manifold and Carter carburetors for a total of 325 velvety horsepower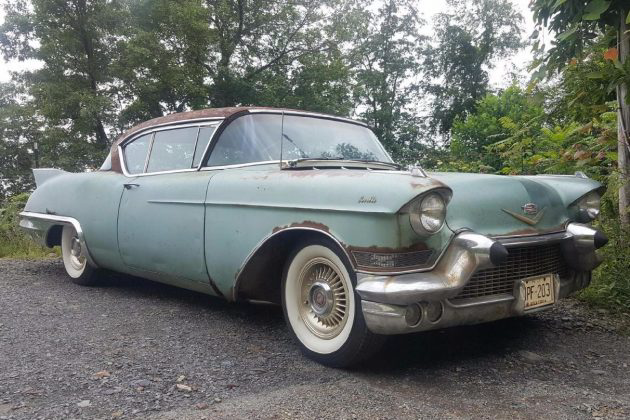 This powerful classic may have been a mob car back in the day. The elegant muscular design comes with a dose of "Don't mess with me or you sleep with the fish."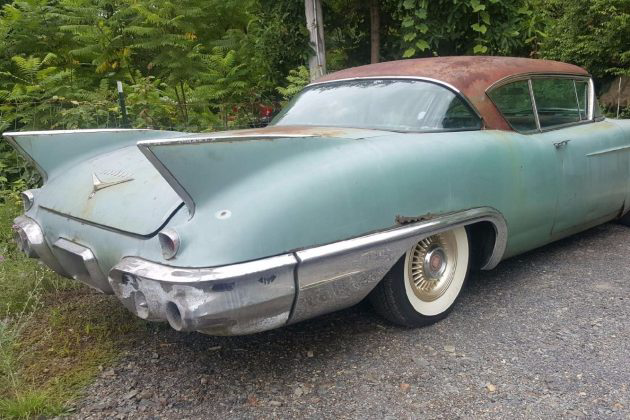 Anyone caught without fins on their new cars in 1957 surely felt shame. The Space Age was the rage, and Cadillac's all-new for '57 was ready for any fin measuring contest. This rear-end treatment was specific to the Biarritz and Seville. Thanks to MotorEra.com for some details.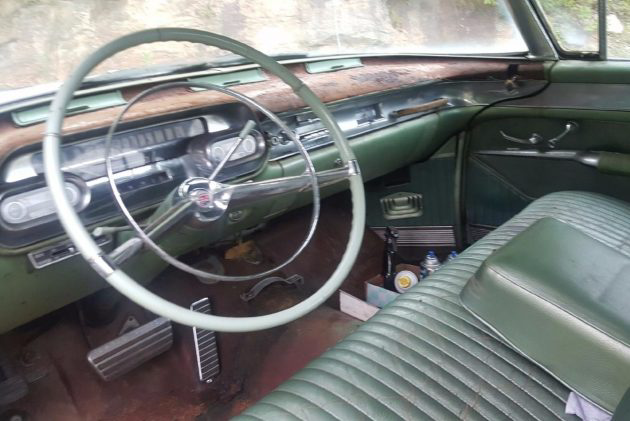 Original green interior shows little evidence of crimes committed by mobsters or upholstery-eating rodents. The seller claims to have run out of money and time, and projects the car may bring north of $70,000 when completed. Do you have what it takes to finish the job? Where do you think the bidding will end on this well-begun heavy-hitter?