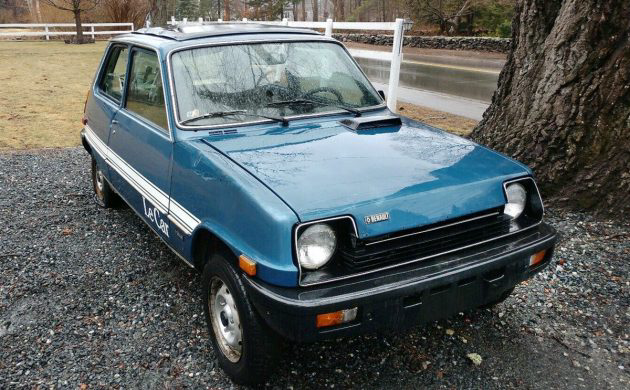 The seller calls this 1978 Renault Le Car a "barn find", saying that it has been stored since 1984. This car isn't much bigger than a couple of motorcycles that I've had in storage almost that long. They have this project Le Car listed here on eBay in Suncook, New Hampshire. The current bid price is $535 and there is no reserve so it's going to the high bidder. Thanks to Matt F. for sending in this tip!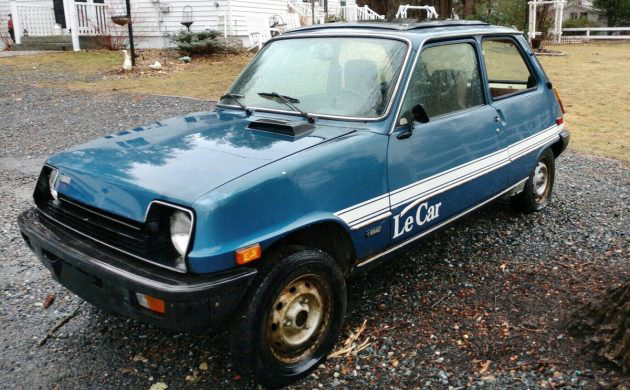 Having been stored for over three decades, there isn't much rust on this example, but there is some on the rear hatch. If that's the extent of it, and it sounds like it is, that shouldn't be too hard to deal with. The seller says that there is "no rot" anywhere and the only surface rust is shown on the rear hatch, that's a good sign. Well, I'm guessing surface rust on the body of the car as the wheels are showing some surface rust but that's an easy weekend project.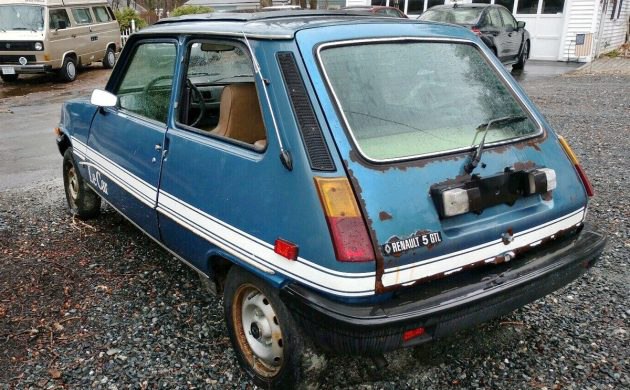 The Le Car was sold in North America starting for the 1976 model year and 1983 would be its last year here, at least in the US, replaced by the Renault Alliance built in Kenosha, Wisconsin. They were sold in Canada until 1985. This appears to be a GTL model which was reportedly the top trim level and the seller touts the rare fabric sunroof. Unfortunately, as with almost everything else, the top needs work.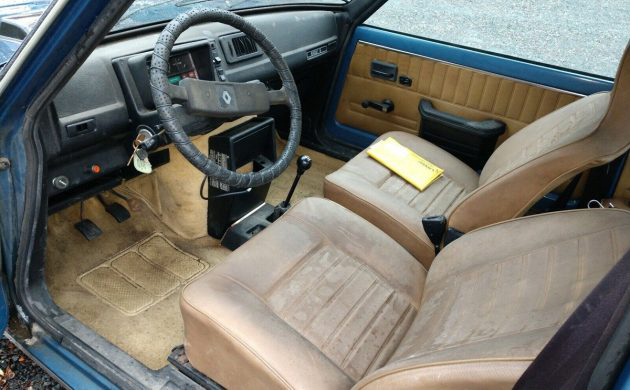 The interior looks good for the most part. Actually, it looks great, just a bit dirty. I don't see a flaw anywhere inside other than a missing radio in the center console. They do say that one of the rear wheels is locked, so add that to the list, but at least the next owner won't be spending a lot of time on interior restoration.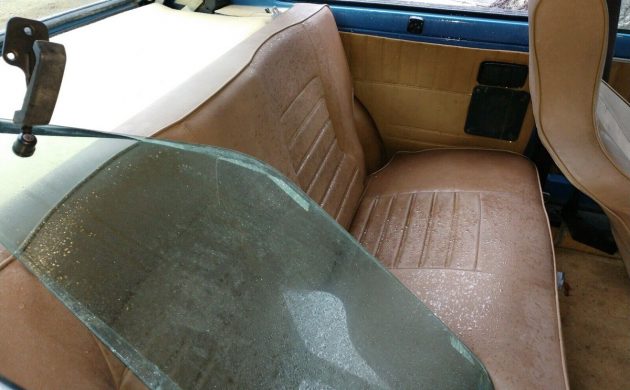 The back seat is a little wet which is scary, hopefully it hasn't been parked outside for too long if that fabric sunroof is letting water inside the car. Of course, it could also be from the rear side windows not being installed! They're both there, however. Sadly, this car has to be trailered because the engine has been partially disassembled and they say that parts are missing, that is not good news. It would have been Renault's 1.4L inline-four and there are no photos of it, of course. Can this Le Car be saved?