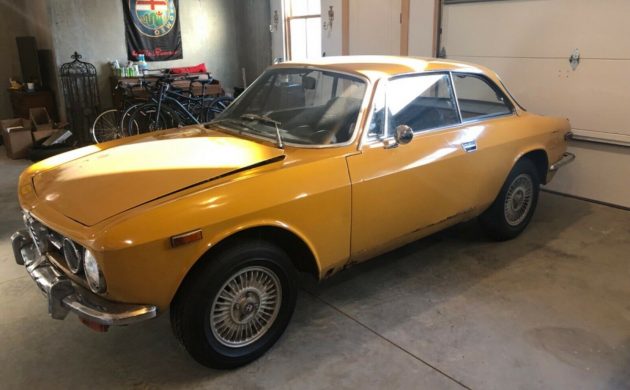 For our readers who are fans of classic Italian sports cars, you'll want to check this out! It's a '71 GTV and it only has a couple of days left on the eBay auction here. Let's check it out before it gets away!
For those unfamiliar, please allow us to give you the quick back story: From 1963 through 1977, and based on the Giulia sedan platform, Alfa put together a formidable sporting automobile. In multiple generations and option configurations, they all had a variant of the Alfa twin-cam four-cylinder, from 1290cc to 1962cc, and most of them were mated to a 5-speed manual gearbox, save for a few that were built with ZF 3-speed automatics in the South African market. Most examples were dual-carbureted, except for certain U.S.-market 1750 and 2000 GTV, which had mechanical fuel injections. Additionally, they all had disc brakes, and later models in the U.S. market could be had with air conditioning and limited-slip differential.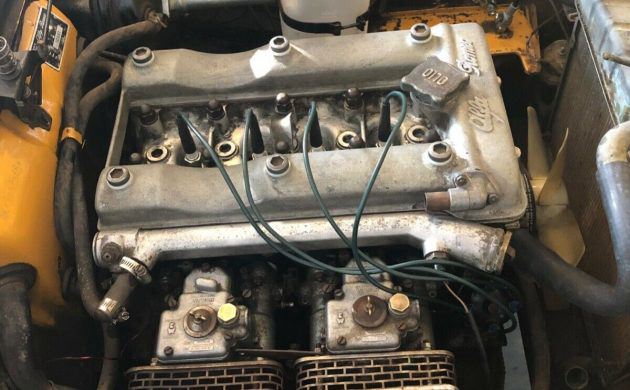 All that said, we look at this example, and its rather interesting exterior color. We're told by the seller that it is "Ocra yellow" over black interior, 54,000 miles on the ticker, and that quite a bit of mechanical fix-up has been performed, but it does not currently run. We can see, and the seller admits to a fair amount of rust. Otherwise, it appears to be complete and straight, needing TLC to really get back to fighting form.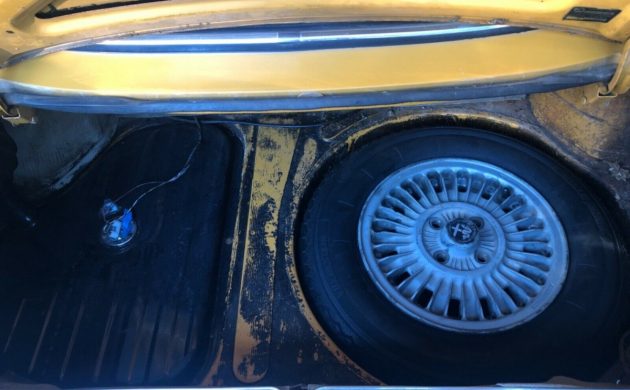 I'm by no means an expert on old Italian machines, but if I had the kind of resources it takes to obtain and properly fix a car like this, you can bet it'd be in my shop very soon.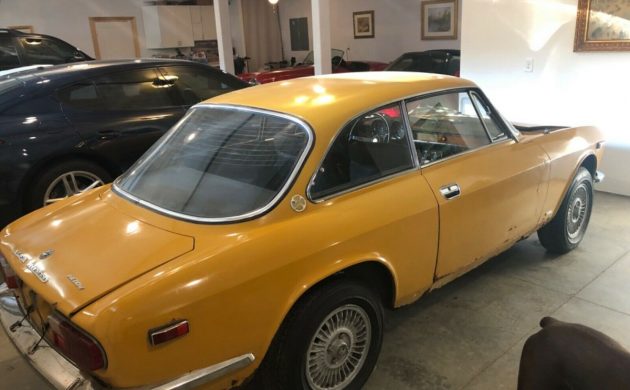 That's what I think, what do you think? Let us know in the comments!
Have something to sell? List it here on Barn Finds!