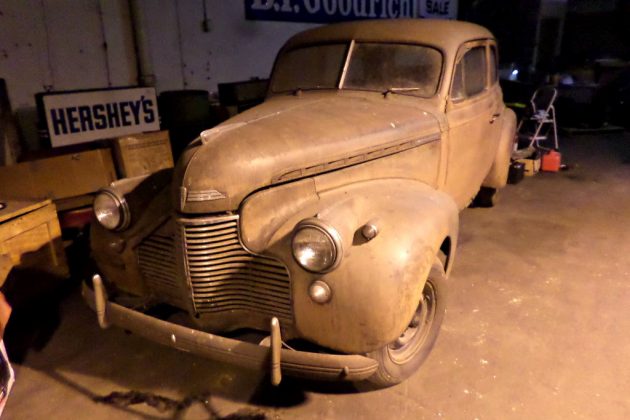 Sometimes it is absolutely fascinating to see how long some cars have been stored, and how they have survived through time. Dusty, and forgotten, this '41 Chevrolet Master Deluxe has been stored for 60 years according to the seller. Can you imagine a car that has been hidden away that long? Roughly parked since 1957, this Chevrolet was running as recently as a few years ago, and is very original. Bidding is currently at $1,525 with the reserve not met, or the buy it now option of $3,000 seems like fair money for this long stored classic. Check it out here on ebay out of Scranton, Pennsylvania.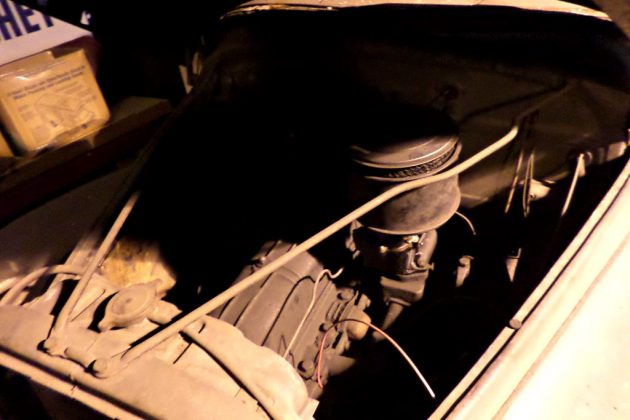 Hidden in the cave like engine bay is the famously reliable Chevrolet 216 inline 6 engine that seems darn near bullet proof. Many details are obscured by the shadows, but from what can be seen, the engine appears original and unmolested. The engine is described as running nice, and the car can actually move under its own power, but cannot stop. The brake system needs some attention to safely get this Chevy stopping again.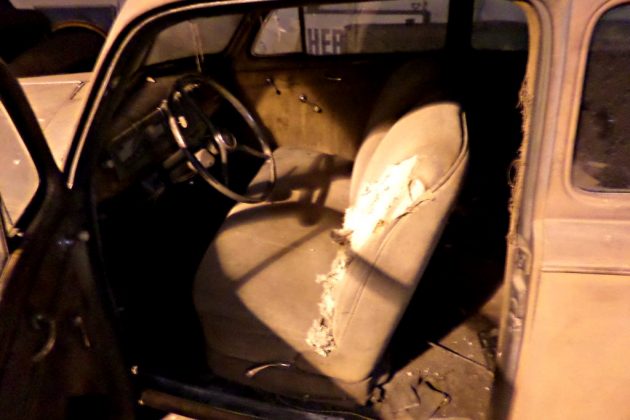 The entire interior is in place as it was 60 years ago, but it would appear that some rodents may have taken a bite or two out of the driver seat area. With dust and dirt present, the interior doesn't look too shabby. The driver seat area looks to be the worst of the damage, other than the fraying door jamb weather stripping. Crack free, the steering wheel looks nice, as does the dash.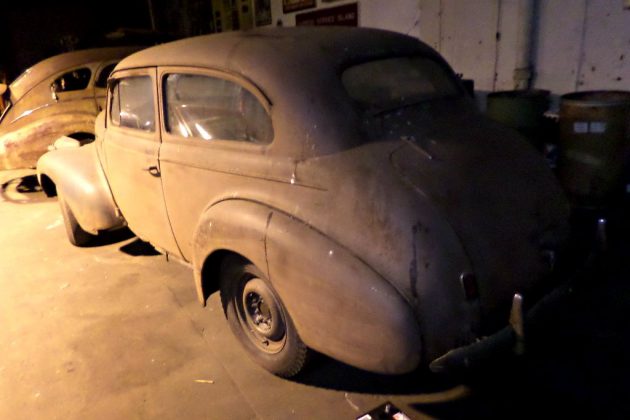 Quite dusty and dirty, this Chevrolet looks remarkably solid, but the seller mentions that the passenger rear fender has been taken off, and that there are some rust concerns. Based on the sellers description there is rust in the rockers and in the passenger rear fender well, which is the reason the fender has been removed. The rust in the rocker is easy to see, and appears to be concentrated to the center of the driver rocker. The rust in the fender well appears minor, but the image detailing the issue doesn't lend much information. Although the running boards are not installed, they are present, and included with the car. Overlooking the rust, this Chevy seems like a straight and worthy candidate to either restore, or slowly work on and enjoy in its current looks. The buy it now of $3,000 seems quite reasonable for this original condition classic that runs and drives, just need to address the brake concerns. After sitting for more than half a century, would you snap up this Chevy for its $3,000 buy it now price?