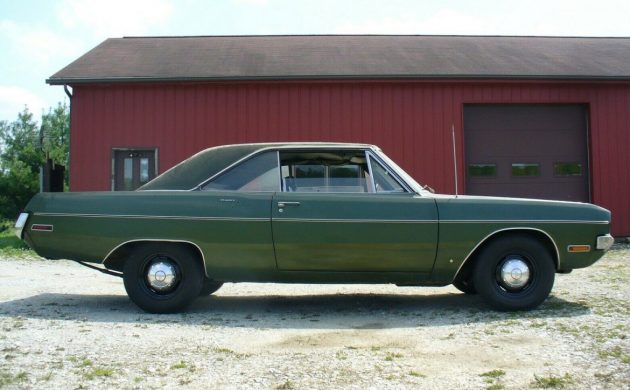 The seller of this 1970 Dodge Dart assures that it's been stored heated and dry since they purchased the car in 1998 from Georgia. It's now located in Roann, Indiana, and has been listed for sale here on eBay. As I write this, bidding has not yet reached the reserve figure and is only up to $5,600. With the 'pie plate' center caps and black steel wheels, this could be quite the sleeper build or you could just enjoy it as-is!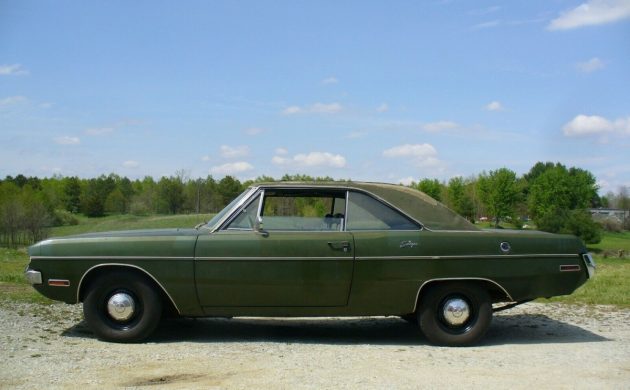 Apart from the crease seen in this picture on the rear fender, the car appears largely original and intact on the outside. The seller is including a spare front fender l0wer corner, presumably to fix an issue, and notes that the rear bumper has been bumped. Honestly it doesn't look too bad in this picture but if you want perfection, you'll need to have it straightened and re-chromed (or replaced).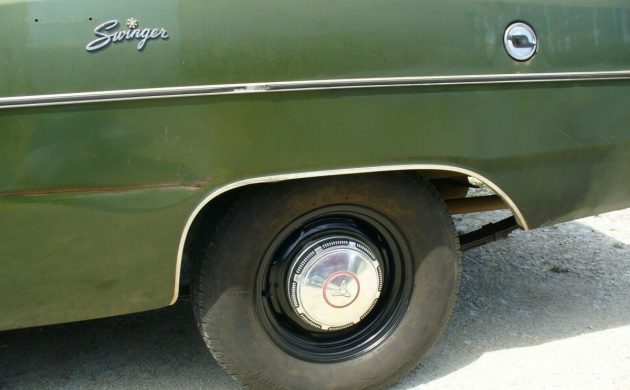 The seller is kind enough to include this closeup of the crease. You will also need an emblem, and is it me or does it look like there's a mismatch in the paint here? Maybe I'm just seeing a reflection? Opinions are welcome in the comments! Hopefully the car is just as solid up close as it appears. You can also see where the seller has replaced the rear springs here.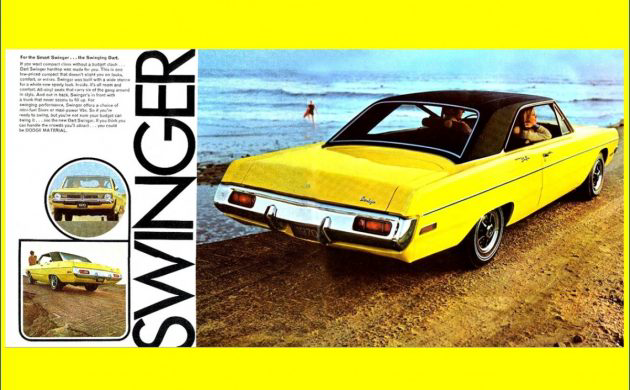 In 1970, the Dart Swinger Hardtop was marketed as a low-priced entry that didn't suffer from a stodgy appearance or lack of features. However, the Swinger 340 got most of the performance press over the standard Swinger model.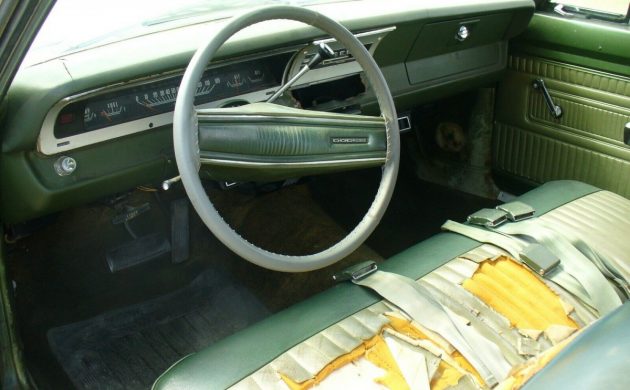 While the interior has suffered a bit, a $310 re-upholstery kit (or even a set of seat covers) would go a long way. That gaping hole in the dash has been handled by the seller as a replacement dash is included.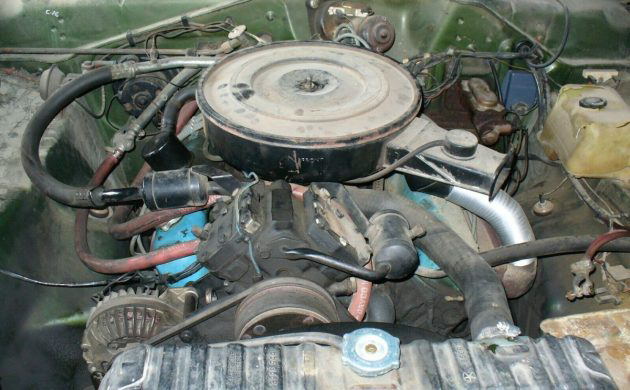 This is the factory 318 cubic inch V-8 engine and we are told it runs and drives well. The seller impressed me by noting that the rear axle has a slight whine; that's the sort of detail that didn't have to be pointed out and a buyer should appreciate knowing that ahead of time. I'm hoping the air conditioning either works or can be reconditioned and I think this could be a really fun driver — hopefully for a total outlay of under $10k. What do you think, readers?
Have something to sell? List it here on Barn Finds!