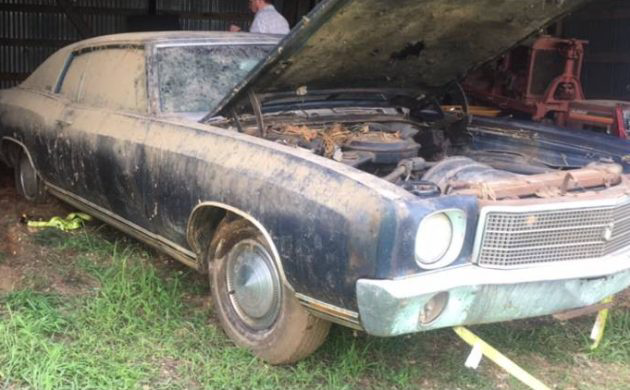 This 1970 Monte Carlo is a true barn find!  You can find this car here on craigslist in Muscle Shoals, Alabama, with an asking price of $6,000.  The owner says that they pulled the car out of the barn last year.  It appears to be solid and rust free!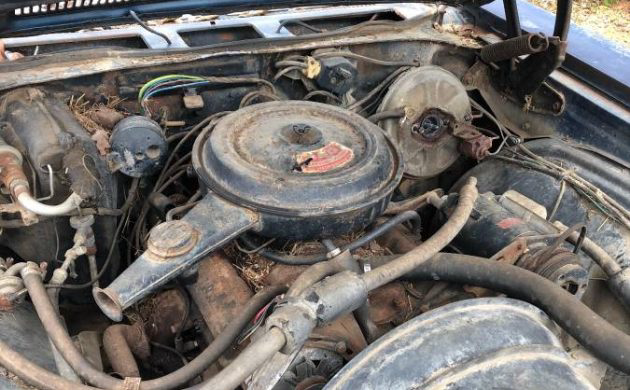 First, the bad news: the engine is locked up.  Then again, who knows, if the engine hadn't locked up, maybe this car would have been destroyed somehow long ago. The engine is the base model 350 small-block V8.  Hagerty states that over 159,000 Monte Carlos were made in 1970, and that most of them had this engine.  While they may have been popular then, they're not quite that easy to come by in good condition today.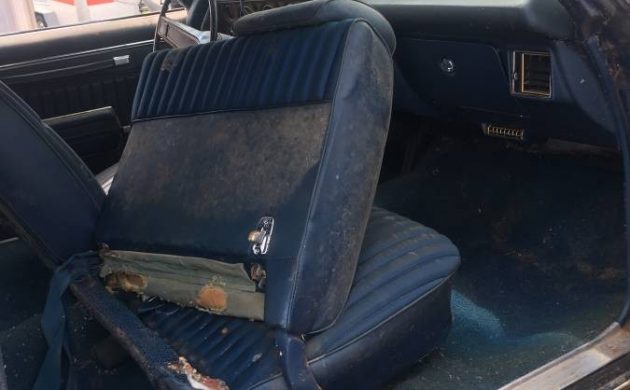 The seller states that the interior is very nice, and that they pulled everything out to clean it.  From this picture it's really hard to tell how nice the seats are,  because you can't see the front of the seats, which probably have the most wear. While I cant see the seats very well, I imagine that the carpet will clean up nicely, and everything else looks great! If I were interested in buying this car, but couldn't see it in person, I would ask about seeing some more interior pictures.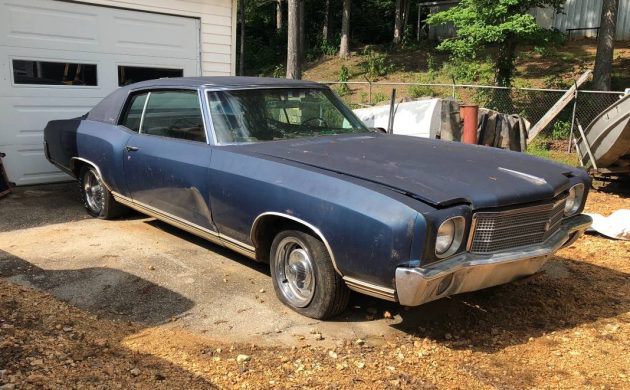 There is a dent on the passenger door, but the seller says they have a replacement door. They have brakes, brake lines, a master cylinder, and a gas tank included with the car. Also, just from looking at the pictures, it probably needs new tires as well. To me, that all sounds like a LOT of work to do.  Does $6,000 sound like a reasonable price after hearing everything this car will need?
Have something to sell? List it here on Barn Finds!