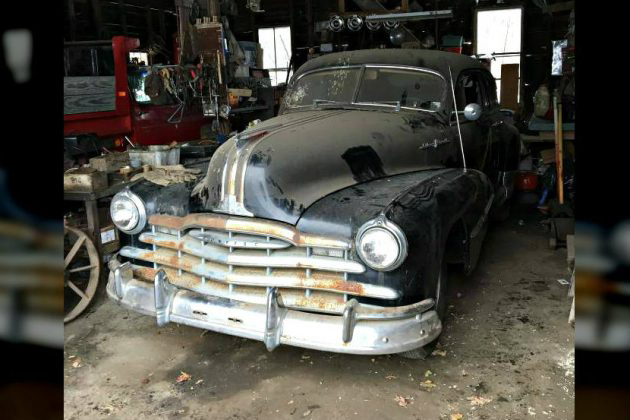 Some cars are graced with style and innovation like this '48 Pontiac Silver Streak. With its neat and unique streamlined design, this 2 door coupe is almost like a slick back hatchback. Earning big points in the styling department, as well as being in very nice condition, this Pontiac seems like a reasonable project for the $4,500 price tag. Check out this neat Silver Streak here on craigslist out of Boston, Massachusetts. Thanks to reader Peter Rettig for the "streamy" submission!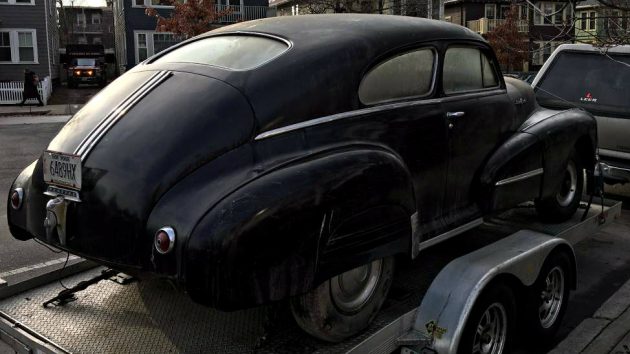 In my opinion the styling is fantastic, and unique. Apparently I am not the only person to share that opinion as Pontiac saw great success in 1948 as the Streamliner made up 66% of their sales. Last driven in 1989, this Pontiac has been barn stored for 28 years, but appears remarkably solid with what appears to be original paint. The 249 cubic inch inline 8 is not currently running and is backed up by an automatic transmission. After 28 years of hibernation, this Pontiac likely needs a mechanical going over to get it roadworthy once more.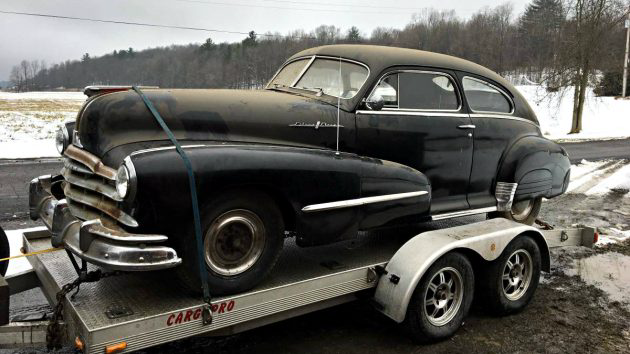 One thing that is easily noticeable is that the paint looks great, but there are a few small areas where surface rust has developed. It is difficult to say whether or not the paint is original, but in this instance it looks nice enough to maintain. The only let down with the exterior is that there is some rust on the chrome. Re-chroming these rusty parts would really move this Streamliner up a notch in condition and appearance. Overall the body is very straight with no evidence of rust blisters or rot. There is a minor dent in the rear driver fender, but overall this car is very straight. The rear bumper is currently not installed, but is included. Despite the lack of interior photos, this Pontiac looks to be worth the gamble. Would you pick up this clean streamlined Pontiac?