If you work your way through the Honor Roll of the most successful names in international motorsport, you will find that many of them share a similar trait. That is that a high percentage commenced their motorsport careers behind the wheel of a go-kart. This is easy to understand because it is a form of competition that emphasizes driver skills. Most karts throughout the sport's history have been built using tubular frames. The Dexon Dragon was different, and finding one today is a rare treat. I have to say a huge thank you to Barn Finder Chuck F for spotting this fantastic survivor for us. The Dragon is located in Lynchburg, Virginia, and has been listed for sale here on Facebook. If you hand the owner a mere $600, you can take this one away.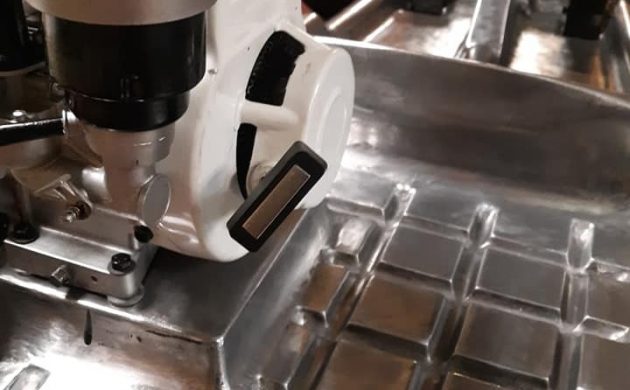 Go-kart design and construction has followed a tried-and-true construction formula for decades. Manufacturers fabricate frames from tubular Chromoly steel, and a floor of aluminum or composite material is attached. From there, components like the seat are bolted down to this base. When the Dexon Dragon first appeared in 1961, it was nothing short of sensational. It was the brainchild of Dexon Manufacturing of South Minneapolis, Minnesota. The entire frame, floor, and seat were cast in a single piece from aluminum. The result was a light and sturdy machine that looked like no kart that had come before it. The downside of this technique was that any accident damage was usually not financially viable to repair. This one shows no evidence of prior damage, and it has been polished to a wonderful shine. It is missing the seat padding that was part of the package, but a good upholsterer should be able to produce a copy for the buyer. The wheels and tires that it rolls on also aren't correct, but most vintage kart organizations could help the buyer source the right components.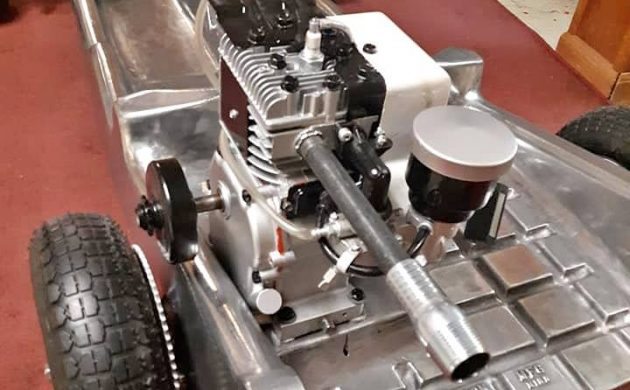 Dexon produced several versions of the Dragon, but this one was designed more for family use than for competition. There were variations in front-end and steering system design that made them relatively easy to tell apart. The Dragon is not mechanically complete, but it does feature a Briggs & Stratton engine of 1950s vintage. This looks tidy, but there is no indication of whether it will run. The buyer will have a shopping list of pieces if they want to drive the kart. There is no fuel tank, lines, or throttle cable. The buyer will also need to source a chain-drive and sprockets, but the big-ticket item is the lack of a braking system. Once again, the buyer might have to rely on a vintage kart association to locate the correct parts to get the vehicle to a driveable state.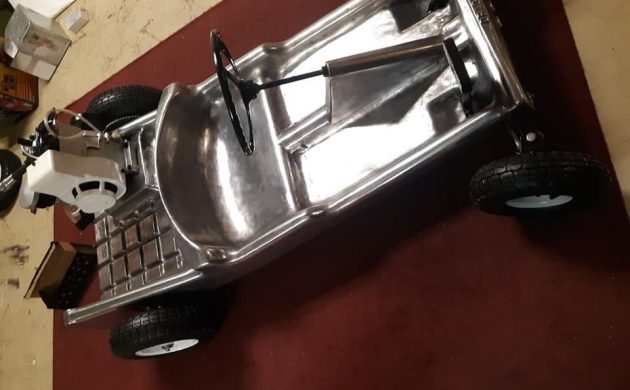 The Dexon Dragon offered a ground-breaking go-kart design, but this came at a cost. For anyone who chose to compete with one of these beauties, they cost a not inconsiderable 40% more than machines offered by other manufacturers. Repairing accident damage could also be prohibitively expensive, so while they were theoretically a cut above the competition, they were ultimately unsuccessful. Getting this one to a functional state would be possible, but I can't help but think that its fate rests in becoming an interesting piece of garage art. What do you think?