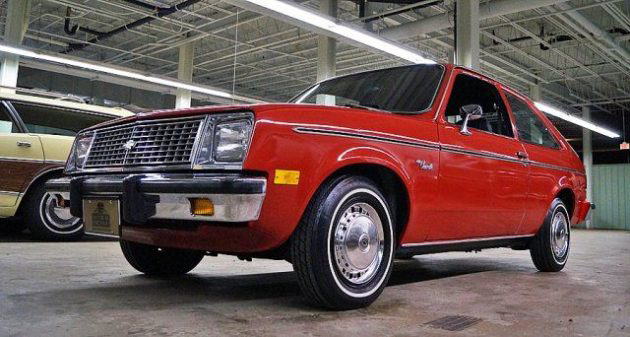 Survivor-grade Chevettes pop up with more regularity than you'd expect, but this one appears to be strikingly similar to a car featured on Barn Finds not too long ago – except this time, the price tag has been inflated accordingly. This Chevette has only 8,800 miles from new, which is just 300 miles more than when it was apparently bought in Indiana and driven down to North Carolina. You'll find it here on the Raleigh Classics auction site, with a suggested bid range of $12K-$17K.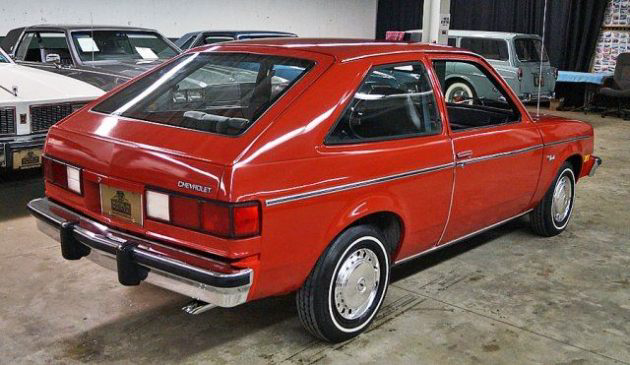 That's an impressive increase compared to the $6,950 asking price that it was listed with when Scotty wrote it up in November. Oh, the internet – keeping memories alive, especially helpful for savvy car buyers. The Chevette retains all of the qualities that made it worth featuring last year, from its gleaming original paint and perfect chrome bumpers to its original tires and four matching hubcaps. Power comes from an Isuzu-derived 1.6L G161Z single-overhead-cam, inline-four with 70 hp and 82 lb-ft of torque.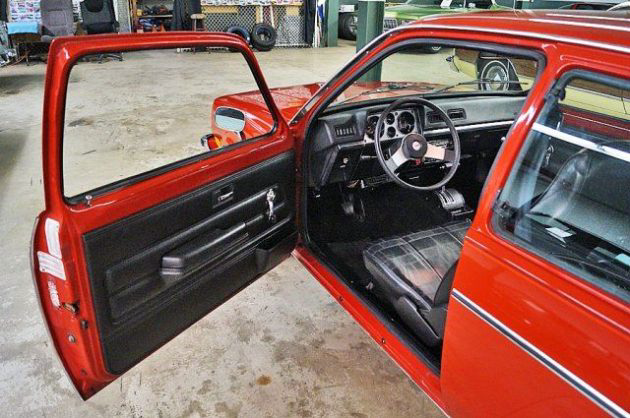 The patchwork seats haven't suffered any ill treatment in the time they've been used to drive the Chevette from an Indiana storage locker to the rolling hills of Raleigh, and the fun-sapping automatic transmission remains in the center console. Of course, given both this seller and the previous one made sure to highlight the presence of the original BF Goodrich Lifesaver tires, perhaps it wasn't driven down the highway but simply accrued the miles making in-town drives before being re-listed.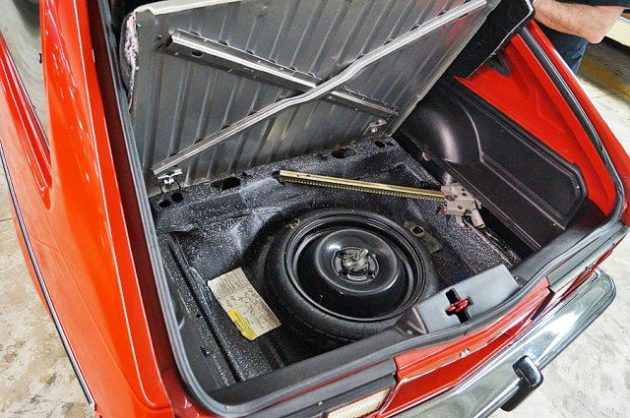 While flippers are always going to flip, the increased asking price documented here is quite a jump from what it likely sold for last year. In addition to that, the market for survivor-grade Chevettes isn't exactly what you'd call "hot" – a Chevette does not get driven spiritedly, and as a low-mileage example, this one is simply destined to be a conversation piece in a larger collection. The question is whether anyone with that kind of excess scratch is going to spend it on a time-capsule Chevette.