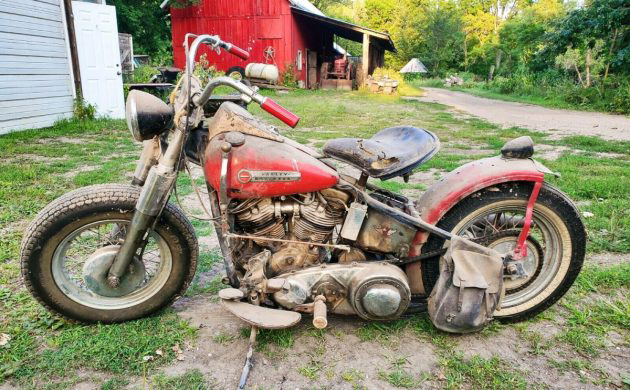 Suicide shift, jockey shifter, suicide clutch, whatever you call it, a hand-shifted Harley is a piece of nostalgia that some people crave. When this 1952 Harley-Davidson was new, it could have come with the "new" foot-shift/hand clutch, however, this bike appears to have been ordered with the optional hand shift set up. It can be found for sale here on eBay with a current bid of over $11,000. Located in New Ulm, Minnesota, the seller has had the bike for nearly a decade.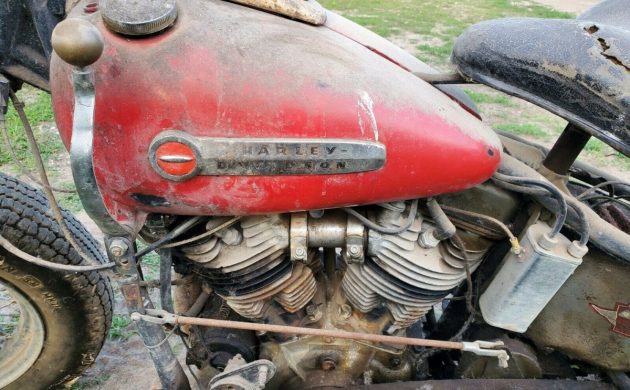 According to howstuffworks.com, "…the 61-cubic-inch (EL) version of the Panhead was dropped after 1952 due to lack of interest, leaving the 74-cid FL as the only Big Twin." The seller says this FL has been completely rebuilt and only has about 1000 miles on it. It has been parked for a couple of years and the seller "remembers" some minor issues like the primary chain being loose and the clutch grabbing a little.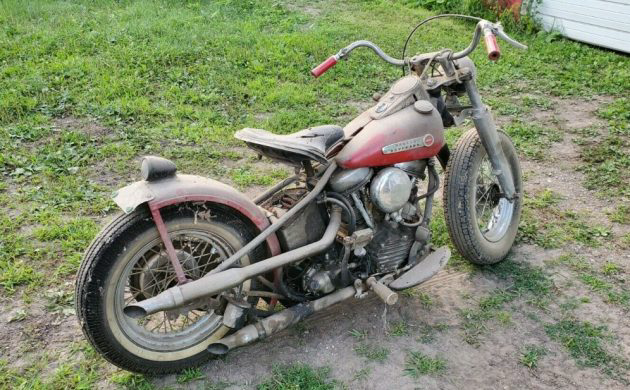 You can tell by the dust that has accumulated over the years, this bike hasn't been ridden in a while. It looks like a solid post-war survivor, but if you've done any research on vintage bikes, you know that modifications/aftermarket parts can bring down the value dramatically. However, if you've been looking for a classic bike, this one looks like it might be a winner. What do you think? Is this one a winner?