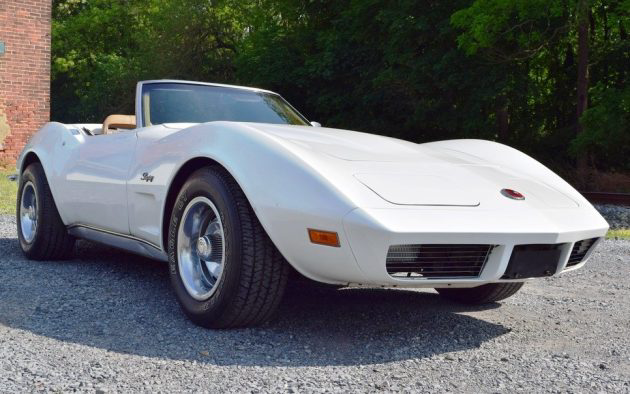 This could be the perfect summertime driver. It's not original and it's not perfect, but those aren't necessarily bad things when you want to enjoy your classic. Obviously, we prefer unrestored survivor cars around here, but they aren't always the best if you actually want to drive your car on a regular basis. This thing has been resprayed and the engine is rebuilt, so you don't really need to worry about parking lot scratches or adding miles to the odometer. It's listed here on eBay where bidding is already starting to take off.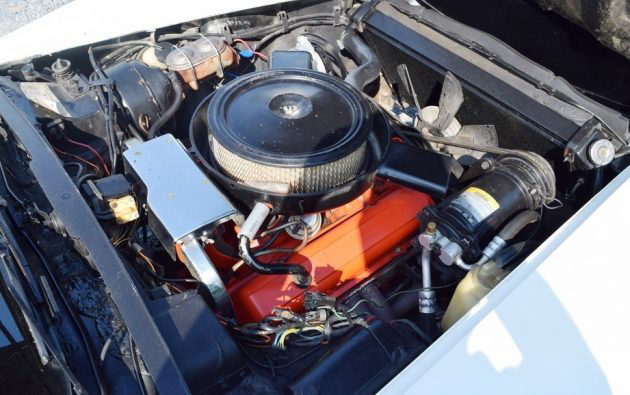 Looks like a lot of people like the idea of having something like this to enjoy on the upcoming warm summer nights. Let's hope that the A/C compressor seen in this photo either works, or can be made to work without too much effort though because it can still get pretty toasty after the sun goes down. When you live in a hot climate, air conditioning is a nice thing to have even in a convertible. No mention is made of the A/C, but it does look like a lot of work has been to ensure that this thing is ready to go.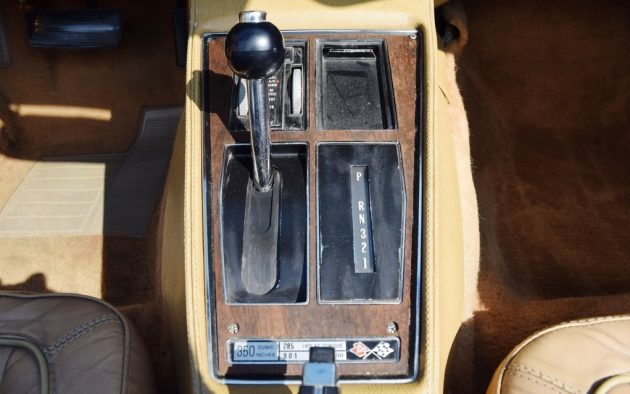 You can't get more American than a Corvette. Heck, even those tan seats = resemble a pair of nicely worn baseball gloves! This thing is really starting to look like the perfect vehicle to enjoy this summer in. A manual transmission would be nice, but an automatic might be better for top down cruising. Push the button, pull the tick down into drive, and enjoy! There's still enough power for the occasional stoplight drag because this car is fitted with the optional performance version of the 350. It has higher compression, a hotter cam, and a few other goodies.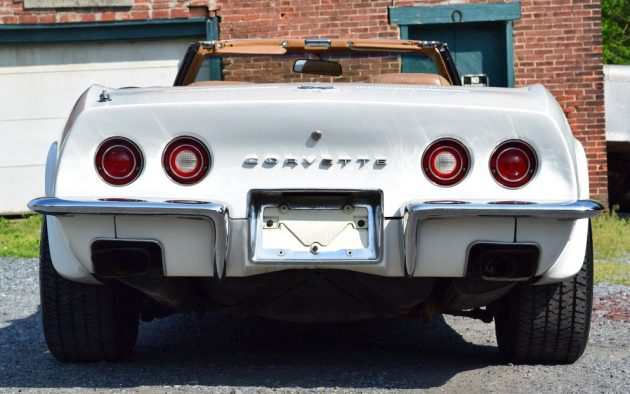 So, it looks good, goes fast, and has a drop top. Sounds about perfect to me. You don't have to feel bad about driving it because it's not perfect or original. That might even be a good reason to mount up some turbine wheels and a pair of side pipes for even more flash. Again, that's not something you'd want to do with an unrestored car, but we might as well have some fun here. Throw on a high rise intake, new carb, and a freer flowing exhaust for even more thrills. There's still plenty of time before that big 4th of July car show…