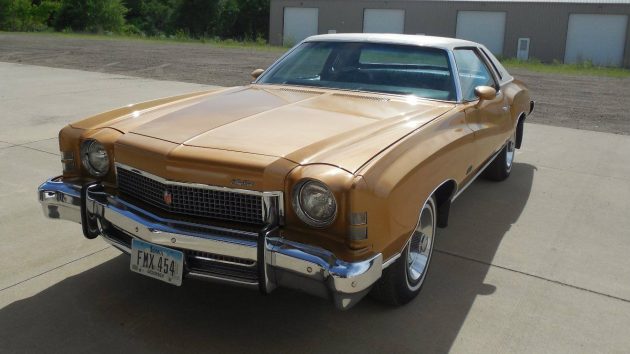 I felt like calling this beautiful 1973 Chevrolet Monte Carlo a "survivor" rather than a "restovivor", but it is wearing replacement paint on the hood and trunk lid (not huge in my book). With one family owning the car since new apart from the current flipper, it has been taken care of very carefully for its 96,895 miles on this earth. If you like what you see or just want to check out the auction listing, you'll find it here on eBay. Bidding starts at $5,000, or you can end the suspense and buy it now for $9,950. If you do buy the car, you'll have to travel to (or send a transporter to) Milford, Iowa to pick it up.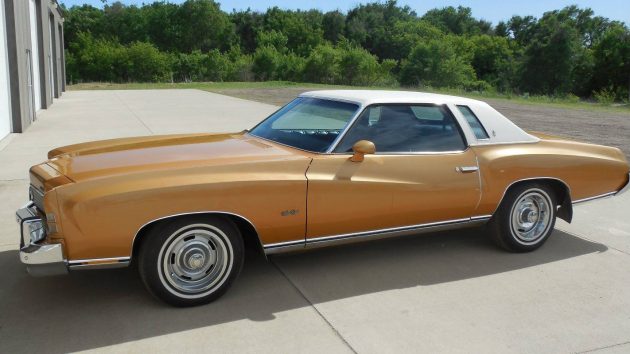 This is the generation of Monte Carlo I remember from growing up, with NASCAR entries (Darrell Waltrip won the first stock car race I ever saw in person in one of these) and lots of friend's parents having them. We were a Ford family, so Dad had an Elite instead, but the two-door luxury coupe was a real thing back then. Looking at this picture, I can see why.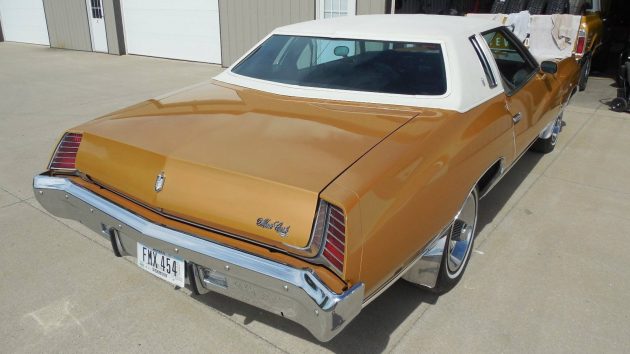 As you can see, the good looks carry through to the rear of the car as well. The closeup pictures look just as nice, with one single touched up scratch highlighted in them.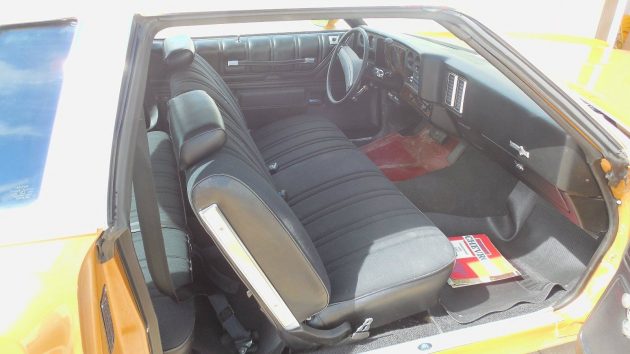 The interior is really nice as well. As you can see, this is a pretty plain car, with bench seats, no air conditioning and fabric upholstery. The seller tells us it looks like it's from a time capsule, and although I'd prefer some more closeups, the pictures we see look very nice.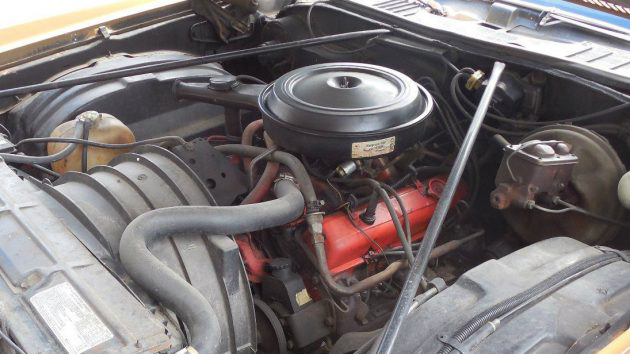 This is presumably the original 350 cubic inch two-barrel carburetor V8. The seller says they wouldn't hesitate to drive the car anywhere, and to be honest it doesn't even look like it has the miles it's claimed to have. So what say you–does this look like a good buy? Anyone else have fond memories of this big Monte Carlos?