By the mid-'70s, rising gas prices and increased emissions controls had just about made everyone forget about the classic muscle car era. Horsepower wars gave way to "sporty" models that emphasized styling with a side-order of performance that was compared to other new cars more than to the pavement pounders of the late '60s. Against that backdrop, though, some models were better than others, and one such gem was the still-available Q-Code 351 cid (5.8L) four-barrel factory-installed in this 1974 Ford Gran Torino Elite. Offered for sale here on craigslist, this interesting example of Ford's last gasp of '70s performance can be yours for $7,000.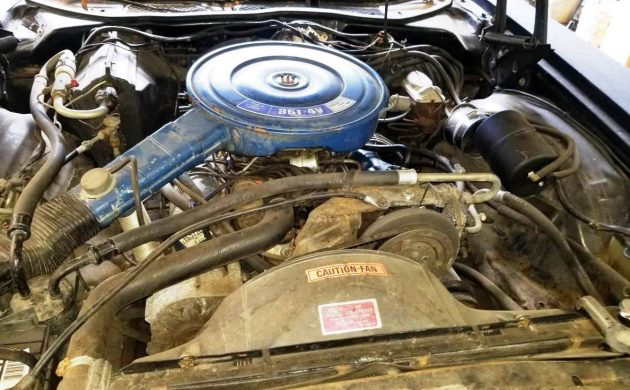 While not visually exciting, this Q-code 351C or "Cleveland" carried over from 1973. Hemmings called the Q-Code '73 Mustang the "Last of the Hot Rods." You could order your '74 Gran Torino with a (170HP) 400 cid (6.6L) or even a (220 HP) 460 cid (7.5L) V8, but the four-barrel Cleveland made more power, 255 HP, and was considered the only high-performance engine offered that year. Of course, the 351C can be built to make much more power, as evidenced by this 500 HP build by diyford.com. Keep those original parts, though!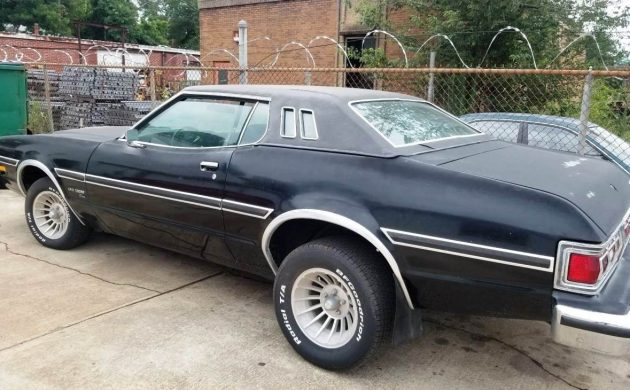 Turbine wheels with oversized tires give a little hint that this is not your Grandmother's Elite. This triple-black specimen is not perfect, but it will drive onto your trailer, and it looks fairly straight.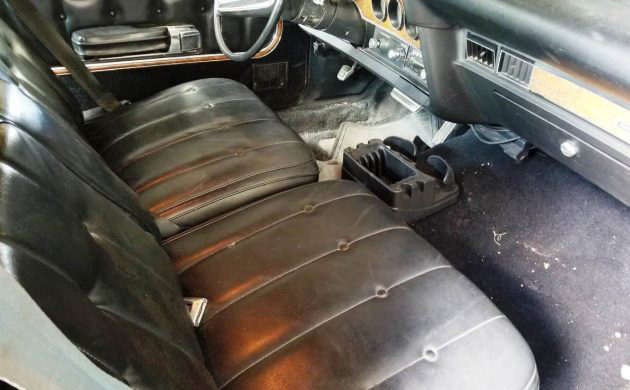 The "Gran Torino Elite" began in 1974 as a trim level to bridge the gap between the Gran Torino and the Thunderbird. It became its own model for 1975 and 1976 called simply the Ford Elite. Rumors of four-speed Q-Code Torinos have circulated, but most sources believe '73 models saw the last such combination. Years ago if you mentioned a "351," those in the know always asked "Windsor or Cleveland?" The high-flowing heads on the "C" made it the hot ticket in stock form. I helped a friend upgrade his dyno software years ago, and he mentioned that he'd tested a completely stock 351C before rebuilding it for a customer. It made slightly more than the advertised horsepower with all the miles and no tuning or upgrades. What stories can you share about the legendary 351 Cleveland?