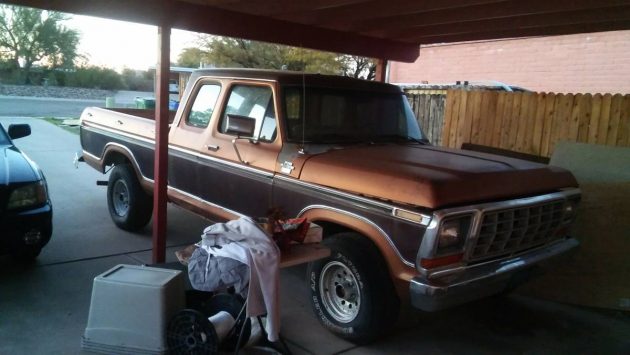 In 1979, Ford made just over 400,000 F-150 pick up trucks in all configurations. Not too many were short bed Supercab models; in fact only 35,889 Supercabs of all bed sizes were built in two wheel drive form. This one is for sale on Craigslist in Tucson, Arizona, where is has been sitting in the owner's carport since 2006.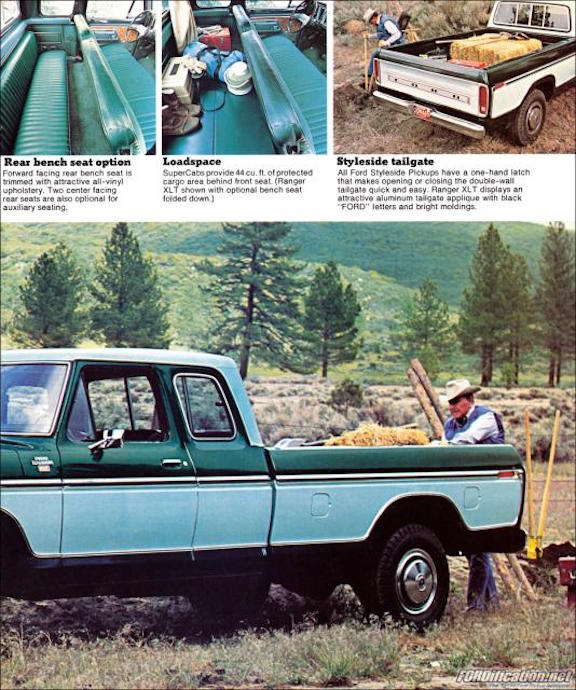 (photo credit Fordification.net)
Like this truck's bed, the ad for this truck is fairly short and there is only one picture. This truck at least appears to be rust free and solid. It features a V-8, an automatic transmission and air conditioning, though Ranger is the base trim line for this truck. This Supercab does not run, and will need some wiring work, as it appears the local packrats have had at it (in Arizona, packrats are known to make nests in engine compartments and love to chew on wires to build with). And it will need all the usual work a vehicle that was not properly stored will require. Still, those of us who live in rust zones will look longingly at the body and frame of this roomy truck. Some backyard mechanic ought to be able to get this one back on the road again soon. The main problem for me is the asking price of $4,500, which seems a bit high for a non-runner. On the other hand, what is a rust-free pick up truck worth these days? Is this worth the effort for someone out there?