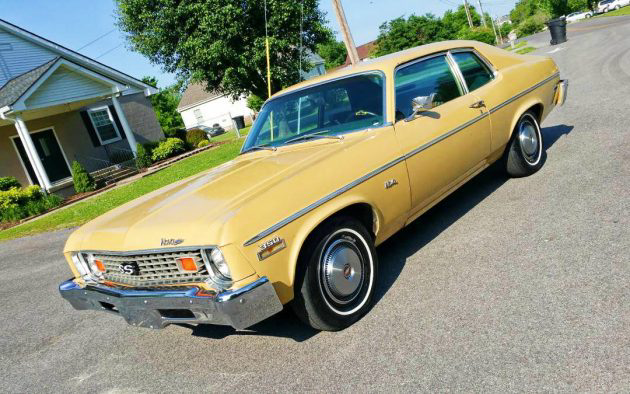 This is a pretty nice looking third generation Nova but have you ever seen a more ridiculous placement of an "SS" badge?  In 1973 the SS option was only the badge, black grill, and wheels. At least the "350" badge is real, although with 140 horsepower it's not very lively. Someone didn't check very many option boxes when they ordered this Nova. It's got a "Taxi" interior; a bench seat, no carpet, and very basic door panels. It does have that 350, with a 350 auto, power brakes and AC. Pat L found this Nova for us listed on craigslist in Franklin, Tennessee. The $8,000 asking doesn't seem too crazy. Does anyone believe this has only 17,000 miles on it?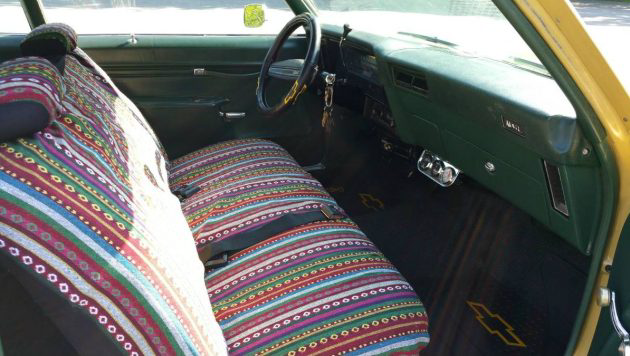 The bone stock plain interior looks mostly original except for things like the gauge cluster and steering wheel cover. Luckily they didn't spend too much at the auto parts store on accessories.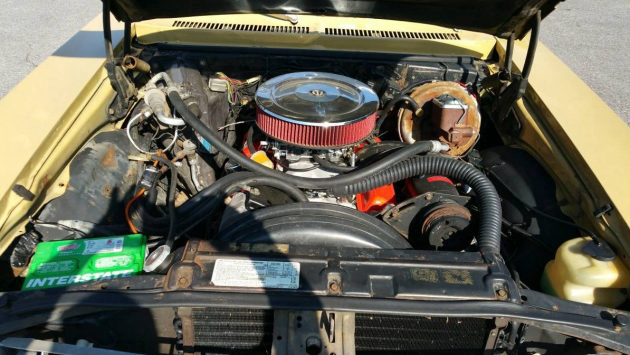 Things don't look too bad under the hood. I don't see any overspray, but the missing bolt n the fender makes me wonder if it's been taken apart.There's no belt on the AC compressor, so there's work to be done there. It's got an aftermarket intake manifold, carb and, of course, air filter. If the carb is jetted correctly, it should add a little life to the 350.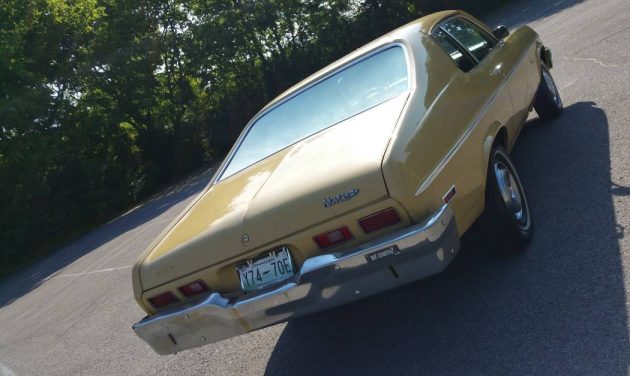 This Nova is a coupe, which most folks prefer I think, over the fastback. It looks pretty nice from this end as well. Remember what the slots in the bumper were for? Do you remember when bumpers were sturdy enough to use as a jack point? Even then, the bumpers always twisted a bit. Did anyone actually jack up their car using those slots? This Nova looks like it has some great possibilities, from driving it like it is to an all out resto-mod. Yellow is not to everyone's taste. If the yellow was a bit brighter, one could create a Yenko clone.