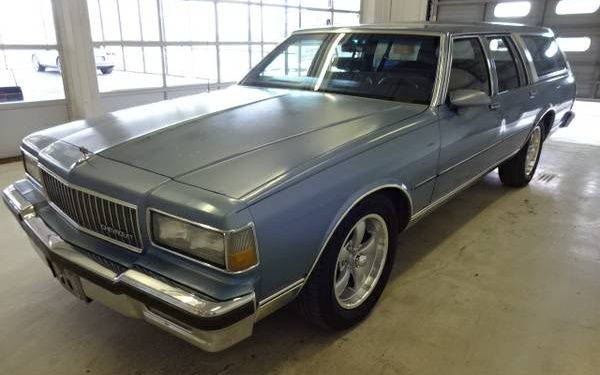 This Caprice is from a time period when wagons were really wagons! This car can easily fit a whole family, plus luggage, plus possibly a couple of friends. The advent of the SUV created the phasing out of large wagons, but without the SUV wagons may never have become cool! Since I was a kid, I have though that Ford and GM wagons of the 1980s were cool. This was before people starting heavily modifying them on a regular basis! Thanks to reader Nicholas T. for sending this our way. This 1989 Caprice is a one-owner vehicle being sold by a dealership with only 66,331 original miles on the odometer. Find it here on Craigslist in Nebraska with an asking price of $4,999.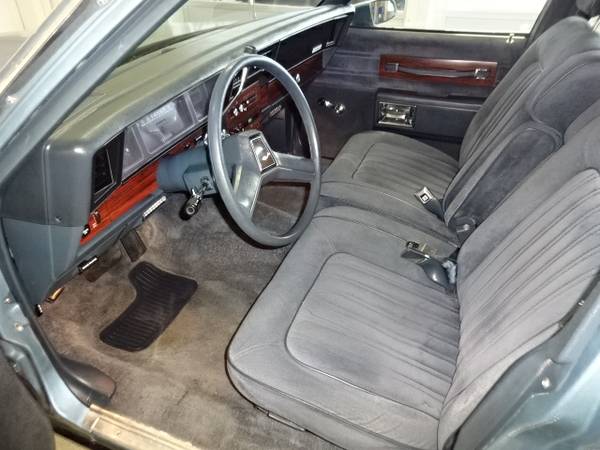 Though somewhat drab inside and out, this wagon speaks for what cars were in 1989. This Caprice wagon was a no-frills device with the sole purpose of transporting a group of people or items. Though this car may "only" be 28 years old, it can bring back memories of the 1970s, 1980s, and 1990s because though they have differences, the third generation Caprices are all very similar. Though it looks to have been cleaned already, perhaps re-dying the carpet would make this car feel new again! This looks like it would be a comfortable family hauler or cruiser. It even has the third row seating, meaning this car can haul eight people, or more if you are ambitious!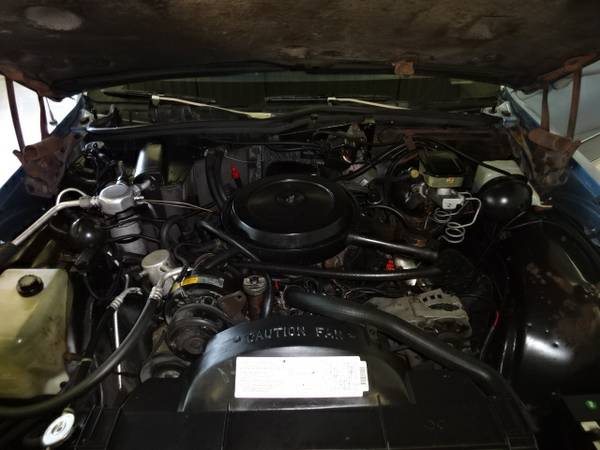 Under the hood sits an Oldsmobile 307, and yes that is the original engine! Before you tell me I'm wrong please note that although the Chevrolet 305 was standard, after 1985 the Oldsmobile 307 replaced the 305 as standard. Though the picture is rather dark, it looks like the engine and engine bay have been cleaned and clean up well! This car has A/C and at $4,999 one can assume it runs. As cool as this car is, they really aren't bringing much more than $5,000 even in good condition. This engine bay is really an interesting mixture of old and new, as this is where the newer brake master cylinder, fan shroud, and more meet the engine bay and body of a car that was designed in 1977.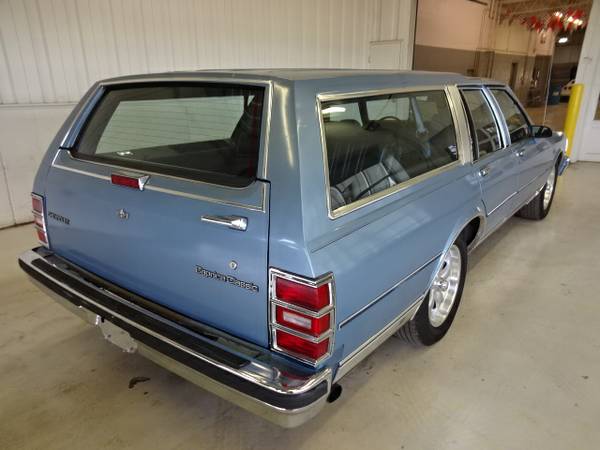 Wagons are awesome, and although it isn't in flawless condition, this Caprice is a nice example. If the low-mileage claim is as true as it appears to be, this car could make a great family vehicle for a car enthusiast. If it were me, I would much prefer the original wheels and wheel covers on this car. Aftermarket wheels look great on muscley modified wagons, but on something like this that is otherwise all original they just detract from the novelty. What would you do with it?