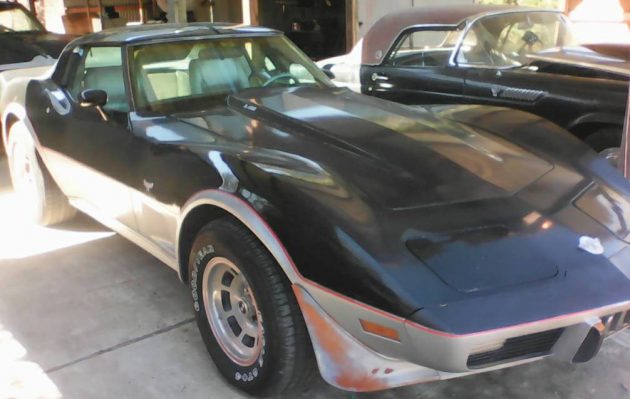 Finding a cheap Pace Car isn't the most common find, but at the end of the day, they're just a project car like anything else when they fall into disrepair. Credit the fact that Pace Cars are rarely anything more than some special stickers and colors in terms of exclusivity and it's not hard to see why. But examples like this 1978 Corvette here on craigslist are always a crowd pleaser, and given this one's mechanical woes, could be an interesting project that results in this 'Vette having the kind of power it always deserved.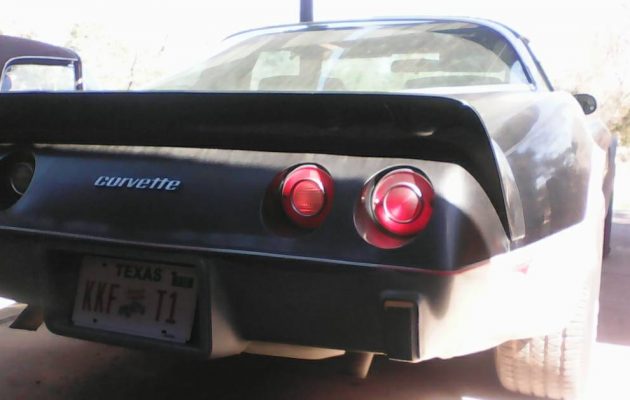 Based on the vehicles in the background, the seller would appear to have an eye for Corvettes. This example has languished in the Texas sunshine for some time, with lots of faded paint and an interior in need of some love. But mostly, the engine is the culprit and reason for the low asking price: it has serious rod knock, according to the seller, and will at least need a rebuild. Of course, given the somewhat disappointing power outputs of this generation, it may be worth looking into a more powerful crate motor and keeping the original on the shelf for posterity.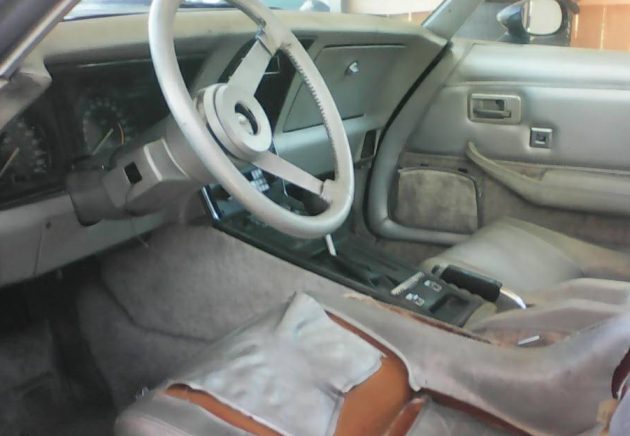 The driver's seat will definitely need reupholstering, and the seller says the door panel will also need some work. The dash doesn't look bad and I don't see any signs of warpage, but the console has a noticeable split. This is a less desirable automatic car, but the slushbox may actually be an asset if the next owner takes my advice and goes with a hotter motor. Styling-wise, I've always felt these were among the more attractive Corvettes built after the Stingray, and I like the urethane spoilers that this example wears. This body style responds very well to modestly upsized wheels and a lowered suspension, in my opinion.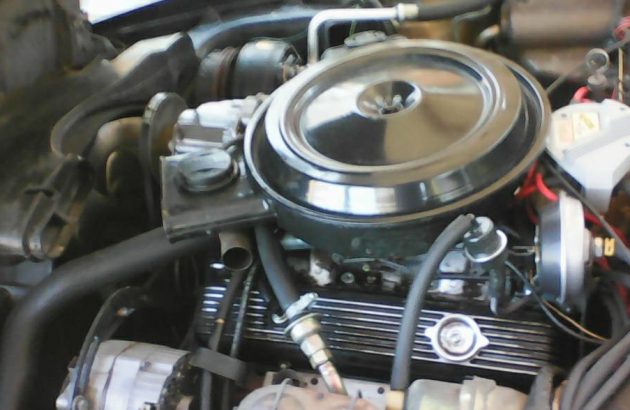 It's too bad the engine will be a source of investment for the next owner, as the stock motor looks like it was kept up well – at least cosmetically. The seller says he is firm on his asking price of $7,800, which could discourage some potential project hunters on even starting a dialog about bringing it home for a few bucks less. The seller hasn't driven it very far but feels the transmission and brakes work as designed, but given the motor's issues, it will still need to be trailered home. What do you think – is this a fair price for a Pace Car in need of an engine rebuild?