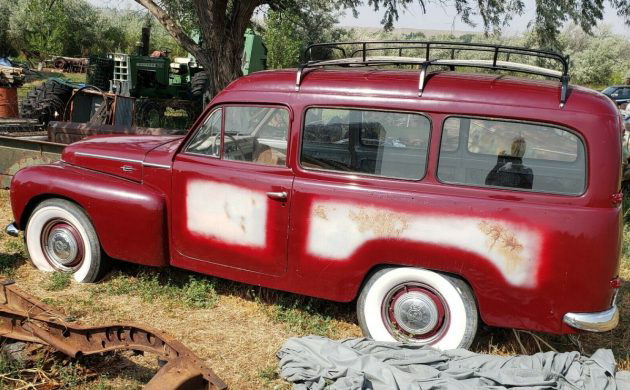 A Volvo what? It's a new one on me, I have never encountered a Volvo Duett. OK, so the front looks like a Volvo, and there is some resemblance via the side styling but it's the story around this unusual Volvo that really makes it interesting.  Located in Laurel, Montana is this 1958 Volvo Duett PV445 and it is available, here on eBay for a current bid of $2,500, one bid tendered.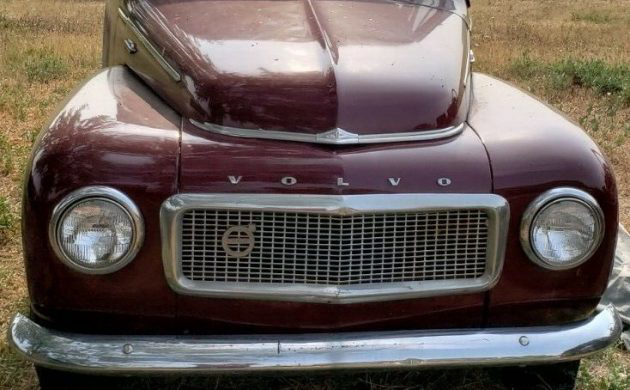 The Duett was produced by Volvo between 1953 and 1969 and was based on the Volvo PV sedan. But unlike the PV, the Duett used a full perimeter frame in place of a unibody architecture. The thought here is that the frame would provide greater rigidity to a vehicle destined for commercial service.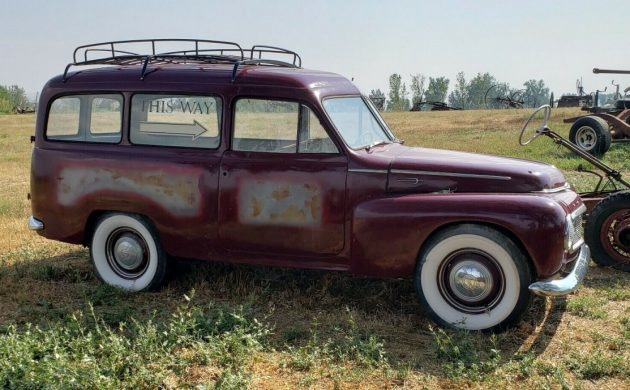 The seller of this Volvo has it listed as a "Duette 455" but it is believed that what he means is a Duett PV445 which is one of the two Duett models that were produced. This Duett was "put together" by the seller twenty years ago for use as a sporting goods display. Regarding this Volvo's exterior appearance, the seller states, "it had woody type panels that covered door handles so sporting goods could not be stolen.they are available also…" I'm not sure what applied wood paneling as to do with security, as locking the doors would seem to suffice too.  Anyway, if you want a mashup of the Swedish Chef meets a Country Squire, here's your ticket. He also advises that there is rust in the floorboards but they are "doable". Doable? I guess that means they can be repaired. The exterior, overall, is in fair shape but there are only two images included, three if you add the sideways one of the roof, so it's hard to get a good reading on the entire package. I imagine the "THIS WAY" decal in the rear side window was a direction to the sporting goods store and not a reminder of which way the car is supposed to move…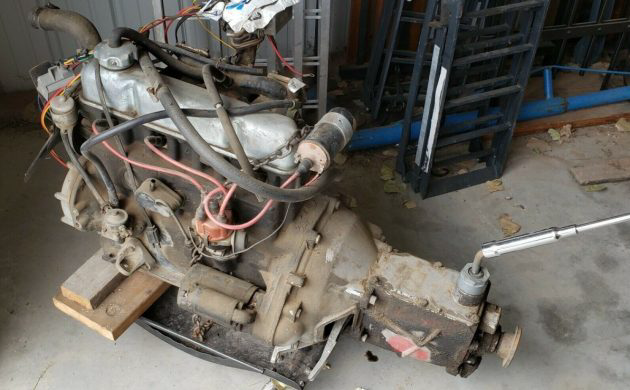 For power, there is a 1.8 liter, in-line, four-cylinder engine. The seller states, "had engine/trans removed so as no oil could leak…engine complete and turns over, might run, but I never heard it, comes with b 18 engine that I heard run 8 ish years ago..". I don't understand the rationale for the removal. I'd go with the thought that while the motor is not seized, it will probably need quite a bit of work to be returned to operating status.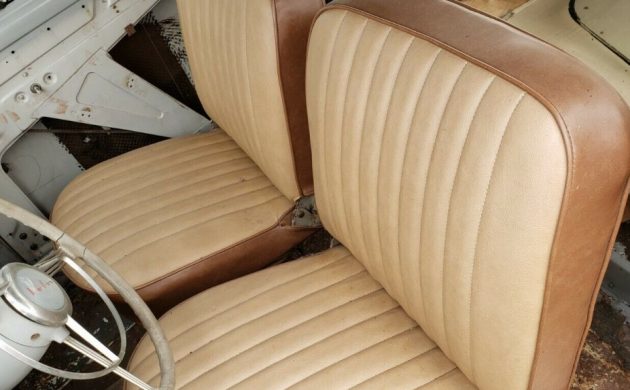 One bright spot is the seat upholstery. The seller advises that "seats and headliner done 20 years ago" and from what can be seen, the front seats anyway, look quite nice. That said, the door cards are missing and there is the floor issue referenced earlier. The instrument panel is very retro in a '50s European car sort of way. It is showing some effects from its 60+ years of age but it is still very presentable as-is. Without an operating engine, there is no way to know if the gauges function, however. The radio, in particular, is an attention-getter for its minimalist look.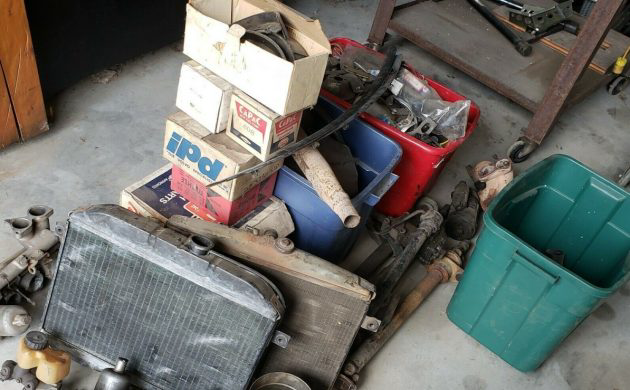 There are two days to go in the bidding and there is only one bid tendered, so no one is knocking down the door to acquire this one-time sporting goods display. The seller does mention that he has many boxes of parts so maybe a restoration was in mind that later fell out of favor. Hard to say. What to do with this unusual Volvo? No ideas here, just a null set, what do you recommend?