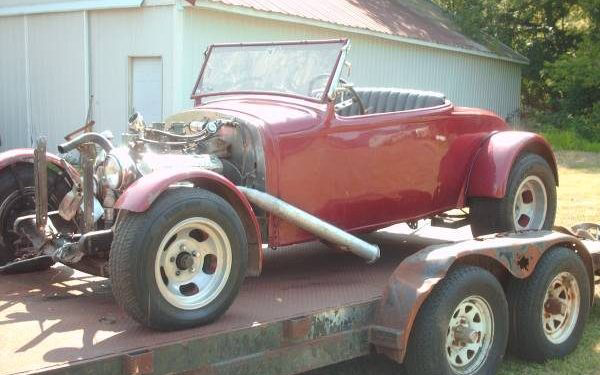 Vehicles like this 1932 Ford Roadster are perhaps among the coolest cars out there. They are a remnant of a bygone era, still being enjoyed in today's modern world! Street rods aren't really my thing, but this '32 Ford is absolutely doing it for me. Many thanks to reader Rocco B. for sending this in! The slotted wheels suggest this car was created in the '70s, though it could really be at home in on the hot rod scene in any era. The paint, wheels, and clean, simple style all work in unison to make this an eye-catching creation. In a sea of fiberglass hot rods, this Ford's body is steel and started life as a regular street car. Find it here on craigslist in Michigan with an asking price of $7,995.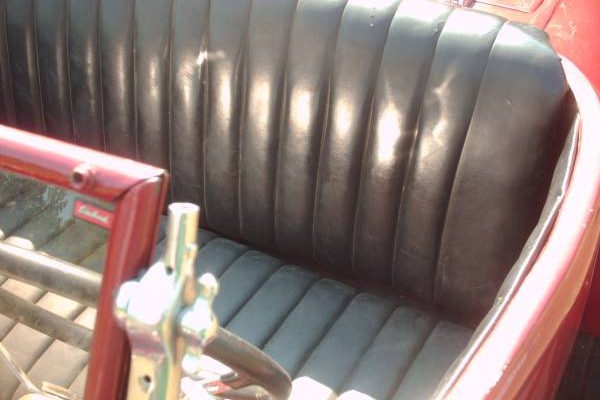 Clean and simple. This whole car was created with the intention of simple vehicular enjoyment, and while some better interior pictures would be warranted, for the price this car could be a lot of fun for your money. The seat doesn't look to have seen a lot of abuse, or even sun damage. This car is in such good shape that I suspect it was someone's weekend fun car, and may have seen use primarily at local shows and cruise nights.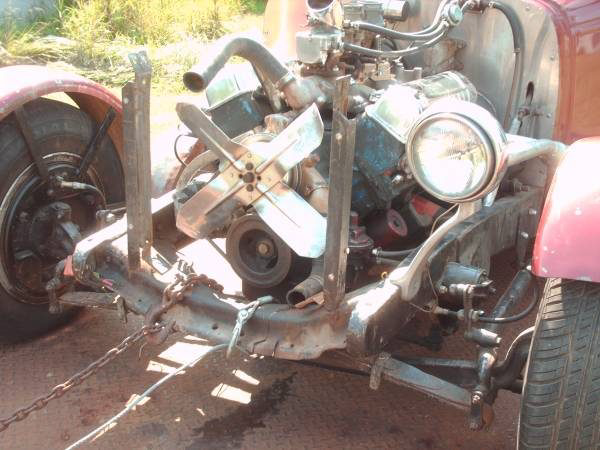 Because this is a street rod, naturally a Chevrolet 350 occupies what I will loosely refer to as the engine bay. The radiator has been removed, and the ad is written in such a way that it implies it may be included with the sale. There is no mention as to whether or not this street rod runs, but the easiest place to start would be to run some basic tests and give it a tune-up. With a little work, this 350 might just fire up and the buyer could have a neat little cruiser just like that! This car would be an excellent beach cruising vehicle, and would be right at home at a drive-in movie or classic diner.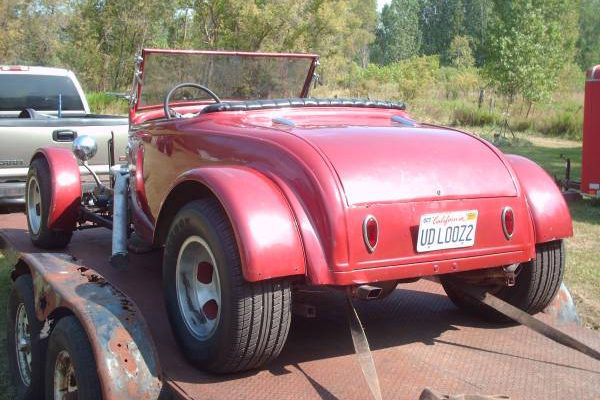 How can you say no to a vanity plate like that? Or headers with removable block-offs? This car has the option to be loud, or obnoxiously loud and the stance is just perfect. Hopefully the new owner will preserve this car the way it is, and enjoy it for what it is. Being a California vehicle, the frame and body are almost certainly in good condition and free of rust. This car has been in storage for seven years, and is now ready for a new home! This car has so much dated style it is almost certain to attract the right buyer.