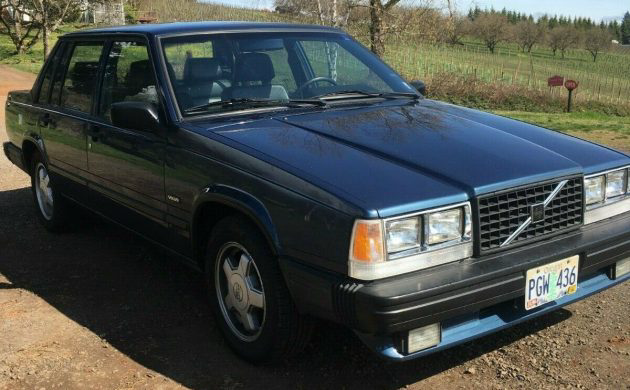 A few days ago, I came across a junked Volvo 740 Turbo. It was one of those moments where I became instantly interested in a car I knew and loved but had forgotten existed, sort of like re-listening to an old album of a band you hadn't thought of in a while. These were not exceptionally rare cars, but it is difficult to find survivors such as this 1988 model here on eBay with one bid to $3K and the reserve unmet.
This particular Turbo sedan has just under 70,000 original miles and clearly lived with owners that believed in high levels of care and detailing. The interior boasts supremely comfortable bucket seats that remain in outstanding condition with unmarked leather. The automatic transmission isn't the preferred gearbox, but it's certainly the more common option in terms of the 740s we've seen.
The seller says the Volvo is mechanically excellent, with recent tires, brakes, and exhaust. The A/C system has been converted to R134A (and is presumably working) and the exterior cosmetics speak for themselves. With small details like the original window sticker, books, keys, and records included, there's not a lot to worry with a car like this. Neglected 740 Turbos can be a nightmare; this one appears to be anything but.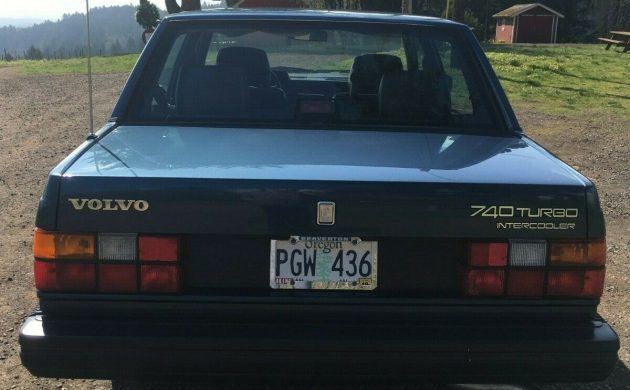 I always loved that Volvo felt the need to shout Intercooler from the trunk lid. This 740 was the ultimate mom-mobile back in the day but was equally loved by enthusiasts in Turbo form. With so few remaining in condition like this, I'm sure we'll find takers for this example, even with the automatic. With no previously recorded accidents or paintwork, this may be one of the best ones left.