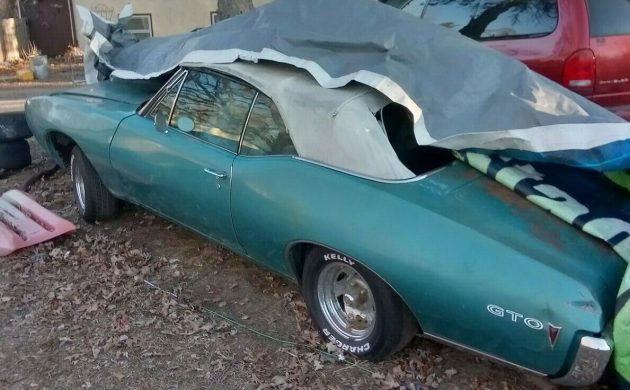 By the late 1960s, the muscle car market was in full swing and the Pontiac GTO was still leading the pack. Second generation GTO's would debut for 1968 and had a "Coke bottle" shape compared to earlier models. They would continue as a series of their own until 1972 when the GTO reverted to option status on the LeMans. This '68 convertible is likely in somewhat rare company today given that less than 10,000 GOAT droptops were built that year. Located in Brainerd, Minnesota, this former Oklahoma car is available here on eBay where the bidding has reached $10,100, but the reserve has not.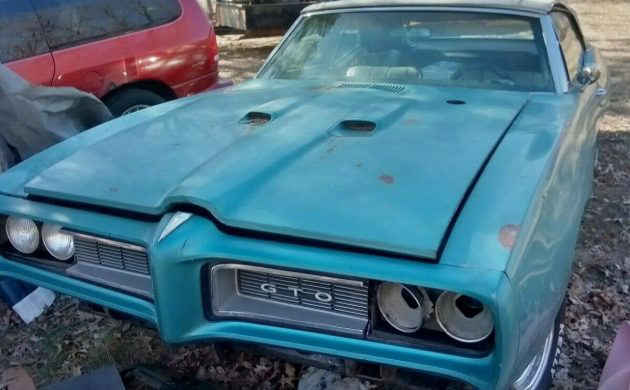 This GTO convertible was a well-optioned car in its day. Besides the standard 400 cubic inch V8, this one is paired with an automatic transmission which makes it one of 5,091 built for 1968. It came with factory air conditioning, cruise control, power rear antenna, hood mounted tachometer (which has been removed and packed in a box), and hideaway headlights (we don't know if that function works anymore). The odometer reading is said to be 54,000, but the motor has been torn apart, so something mechanical must have gone haywire way back when.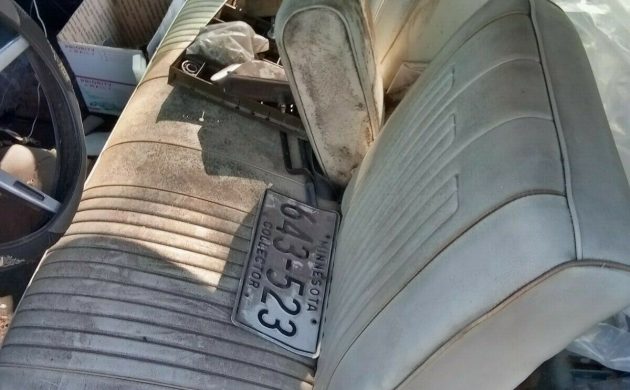 From the photos provided, this GTO looks to have been stored outdoors and under a tarp back in Edmond, Oklahoma (according to the dealer placard). We're told the body is solid, but there must be rust somewhere once you start looking. We're told the paint is original and my guess is Meridian Turquoise. Considering that it was applied 53 years ago, you might get by leaving the paint alone until later. The car has a white vinyl interior with a matching top, where the canvas may be okay, but the plastic rear window is shot. The interior may clean up, but the carpeting at a minimum will have to be replaced.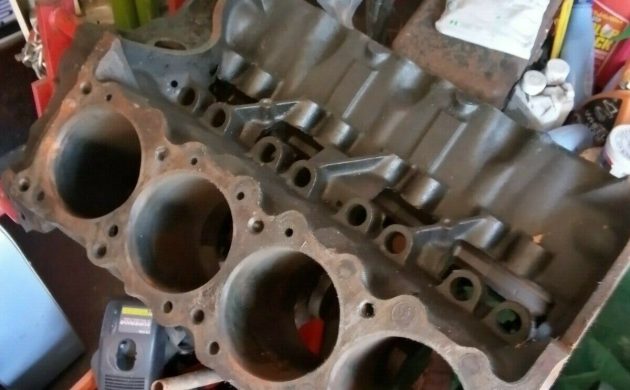 This Pontiac wears a set of aftermarket wheels which may have survived nicely. Hopefully, the engine is complete, can be rebuilt, and the car made right mechanically before proceeding with cosmetic corrections. Several 1968-69 GTO convertibles available online are going for $60,000 and up in nice condition or better. This car's seller has placed a BIN price of $20,000 on it, so the reserve can't be much below that. Can this muscle car be properly restored for under 40 grand?